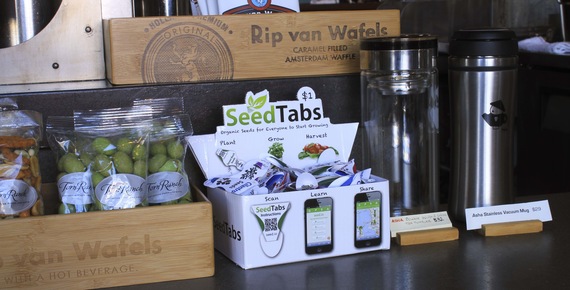 All photos: Courtesy of Seedtabs
Will and Wyatt Roscoe, founders of Seedtabs, a new sustainable agricultural startup want to turn us all into garden geeks. As a longtime plant-a-holic, I say, bring it!
You'll be seeing their handy, organic seeds displayed at coffee shops, bookstores, toy stores and grocery stores nationally. The founders believe that people really enjoy growing plants but often don't take the initiative to do it. "Getting seeds should be as easy as buying coffee," says Wyatt Roscoe. "A nation of new gardeners would strengthen communities as members invest in the land, educate millions about important global ecological issues, and make our world fundamentally more sustainable."
I asked the co-founders what motivated them to get seeds into the hands of gardeners across the country.
You both worked in other industries. How did Seedtabs begin?
(Wyatt)
My brother, Will, managed the operations analysis group at SolarCity where they built the platform to provide metrics to the organization. The success of this company has given us some seed capital to do several product improvement iterations, develop our website and expand nationwide. I studied neuroscience at Johns Hopkins before deciding against a "real" job to work on startup ideas my brother and I had been talking about for years.
In 2013 we ordered several pounds of seeds for our small garden. To put this extreme excess of seeds to good use we started handing them out to friends and family in small plastic bags. These drug-like packets of seeds received confused looks that quickly morphed into smiles of appreciation. Everyone was excited to plant, but they weren't willing to go out of their way to get seeds.

Who taught you to respect DIRT!?
(Will)
Our mom taught us that dirt is healthy. We grew up in Wyoming where the gardening season was not much longer than 30 days. Also, since we lived in the forest our backyard garden was shaded most of the time. Nevertheless our mom grew great gardens there. She was able to grow carrots, peas, lettuces, raspberries and rhubarb.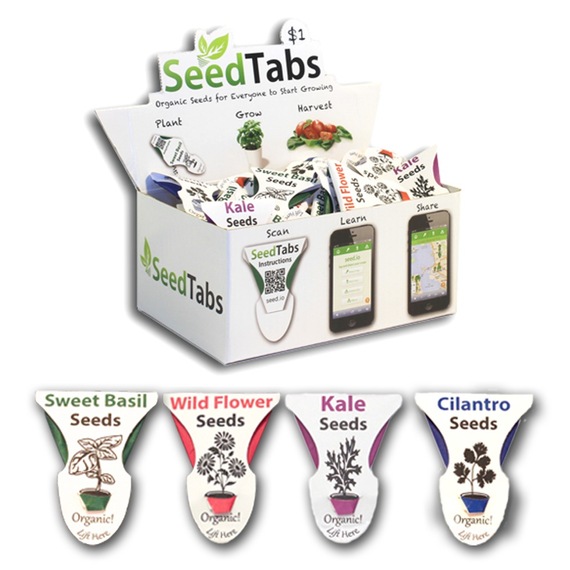 Your first four seed packs for sale are basil, kale, cilantro and wildflowers. Why these?
(Wyatt)
These seeds were chosen based on a combination of what people desired, and the ability to grow well in urban areas, windowsills, balconies, and more.
(Will)
We are also planning to offer regionally optimized seeds so that the plants are even easier to grow. The goal is to provide successful growing experiences for everyone who picks up a SeedTab. It's absolutely incredible how an inanimate seed turns into a virtual power-plant when you get it wet. Everyone, expert to novice, will learn something new each time they grow a plant.

Why organic seed?
(Will)
Organic seed is important for many reasons. For one we want to sell seeds that grow well under natural conditions without the addition of chemicals. This means less work and tastier food for the grower. Companies that breed organic seed select the plants and varieties that do best in organic conditions like the gardens or planters of our customers.
In addition to organic seed being better suited for most home gardeners, it supports unpatented crop varieties. It is unnecessarily unstable to have a few companies own patents on the majority of our food crops. Buying organic seed supports companies that promote productive genetic diversity. We support what the organic seed growing community is accomplishing.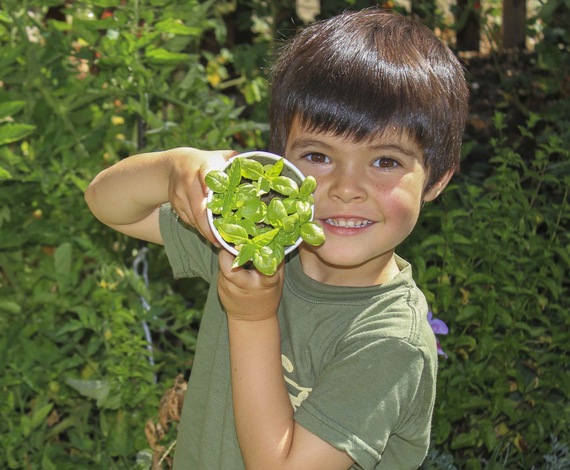 Your goal is to get millions hooked on doing something good for themselves and the planet.
(Wyatt)
Yes. In the process of growing you fully understand where your food comes from. You quickly become aware and begin to care about your climate and soil. This is how planting strengthens communities by getting its members to invest in the land.
(Will)
Anyone with a sunny windowsill who enjoys fresh herbs can can do this!
For more about the company, visit www.seedtabs.com.
Visit Annie at www.dirtdiva.com
Calling all HuffPost superfans!
Sign up for membership to become a founding member and help shape HuffPost's next chapter