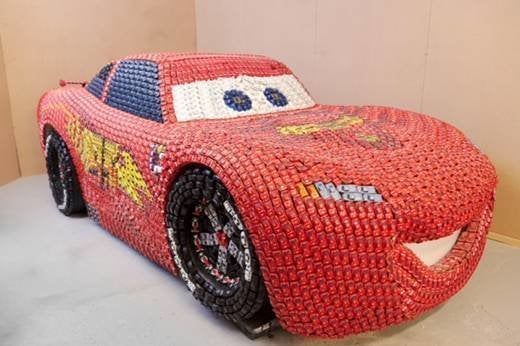 As a member of the New York Film Critics Circle who voted in the Nov. 29 selection of awards for the best films of 2011, I naturally get questions about our results, usually from people to whom I happen to mention the voting in conversation.
Usually it's along the lines of "How could you pick that film?" This year, it was, "How come you didn't pick a best animated film?"
The factually accurate answer to that is, "Because the group voted not to give an award in that category this year." In the interest of full disclosure, I will confess to making the motion to vote on exactly that.
I can't speak for the group, but I made the motion because I didn't believe that any of the year's animated features deserved our award.
To me, the key word in that award title is "feature." It's not an award strictly for animation -- it's for the whole movie, which happens to be animated. And I'm hard-pressed to think of an animated film this year that could make that claim, among the 18 recently announced as the animated titles that qualified for this year's Oscar.
Because it's not about the animation -- it's about what's being animated. If the script is dumb or flat or just plain not funny (and, like it or not, the vast majority of animated films are comedies aimed at children), I don't care how spectacular it is visually -- it's not cutting it.
As homage-laden as Rango was to the films of Sergio Leone, the jokes in that visually amazing movie just sat there. It was clever, instead of being funny -- and there's a big difference.
By contrast, the motion-capture 3D of The Adventures of Tintin proves once again that it takes more than dazzlingly photo-realistic images to bring a story to life. If you want to make an animated Indiana Jones, Steven Spielberg, find someone who knows how to write one.
Most years, Pixar can be counted on to offer up a winner. This year, John Lasseter, the genius behind Pixar and Toy Story and the rest, fell victim to his own blind spot and made Cars 2, a limp sequel to Pixar's only genuine artistic flop -- thus doubling the number of duds in its impressive filmography from one to two.
There are plenty of other animated films on the list, many of them with the numeral 2 in their title (Happy Feet 2, Kung Fu Panda 2, Cars 2). Undoubtedly, three or five of them will end up as Oscar nominees in the feature-length category.
But there isn't one of them that I willingly would sit through for a second time. It was a chore to sit through them once. That's not the case with most of the films that have won our animation award in the past.
So, I'm sorry -- the NYFCC didn't give an animation award this year. If Oscar was smart, it would skip that particular party as well.
Find more reviews, interviews and commentary on my website.
Calling all HuffPost superfans!
Sign up for membership to become a founding member and help shape HuffPost's next chapter