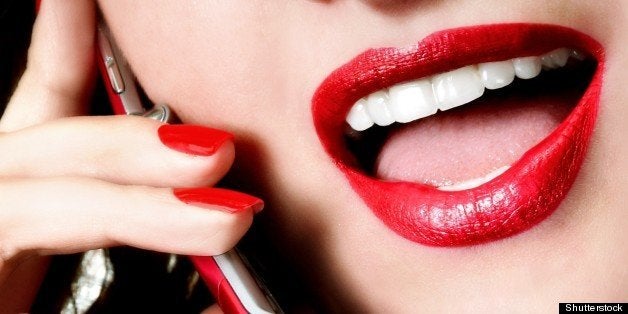 Mother's Day can be a depressing time for wives with cheating partners. The family may come together, but celebrations can have a bittersweet flavor. It won't be like it was before infidelity reared its ugly head. You are unlikely to feel secure in the unwavering love and support of the father of your kids. If you and your husband have already split, maybe your kids will take you to a restaurant, but you might wistfully notice all the intact families around you celebrating at the other tables.
For me, Mother's Day is complicated. I grew up in England, where it is part of the Christian Calendar. Often called Mothering Sunday, it is held on the fourth Sunday of Lent, exactly three weeks before Easter Sunday. It usually falls in the second half of March or early April. The American holiday of Mother's Day takes place in May and has nothing to do with the church festival of Mothering Sunday that is celebrated in Europe. It arose from a campaign social activist Anna Jarvis began in 1905 to make "Mother's Day" a recognized holiday in the United States. It became part of the American calendar, but sadly, not a national holiday where everyone would get a day off to celebrate.
Since I'm a Brit living in America, I expect my kids to observe both the British and the American Mother's Days. Another British mother I know whose children went to the same high school as mine feels the same way about celebrating both days. "As a result I tend to be disappointed," she told me, "unless they also need something important at the same time, like money." Her philandering husband would rarely remember Mother's Day. He wasn't too great about birthdays or anniversaries either. Maybe he just had too many women in his life to keep track of all those dates. Not unsurprisingly, the man eventually left my friend for another woman, but that relationship didn't last very long.
Sometimes, mistresses are crass enough to call the husband on Mother's Day. That happened to Juliette, another friend of mine. Her husband's cellphone rang just as the family was about to go out for dinner. Juliette could hear a female voice on the other end and knew it was his mistress. She was childless and thus clueless about Mother's Day. Instead of saying, "Can't talk now," the husband simply retired to another room to continue his conversation -- never mind how his wife felt. He was oblivious to the fact that Juliette would once again have to hide her sadness and bitterness from the kids.
Of course, you don't need a husband to be cheating for him to forget Mother's Day entirely. It's an exceedingly common story that neither dad nor the kids -- whether grown or not -- remember it at all. No flowers. No box of chocolates. No dining out. Thus you can feel invisible and forgotten even if your neglectful partner is totally faithful. Perhaps that's why the marital infidelity website ashleymadison.com has claimed that the day after Mother's Day generally has a huge jump in female sign-ups.
Desperate to find an antidote to endless domestic drudgery, sex-starved moms are venturing out online in droves to forage for satisfaction with someone new. Well maybe, maybe not. Can a website based on cheating be trustworthy? Are the statistics it releases truthful and reliable? Fair and balanced? Ashleymadison.com is already notorious as a result of the hacking of its website and the subsequent release in 2014 of personal data on millions of their users. Currently, Ashley Madison faces a potential class action lawsuit for grossly misrepresenting the number of genuine female members and instead tricking men to interact with fake, computer-generated profiles of female users. The aim is to entice men to buy Ashley Madison "credits" that are required to continue contact, according to the lawsuit. Amazingly, Ashley Madison's Terms and Conditions even include a clause stating, "You may be interacting with fembots and not actual human beings seeking to have affairs." If you do bother to read the small print, those guys are being totally honest about cheating people.
Thus, those horny mothers rushing to sign up for illicit sex after a disappointing Mother's Day may in reality be figments of a programmer's imagination. If you're a guy seeking a sexy siren for some no-strings extramarital frolics, don't expect to find yourself a perfect ten. She may be composed of nothing more than ones and zeroes.
Related