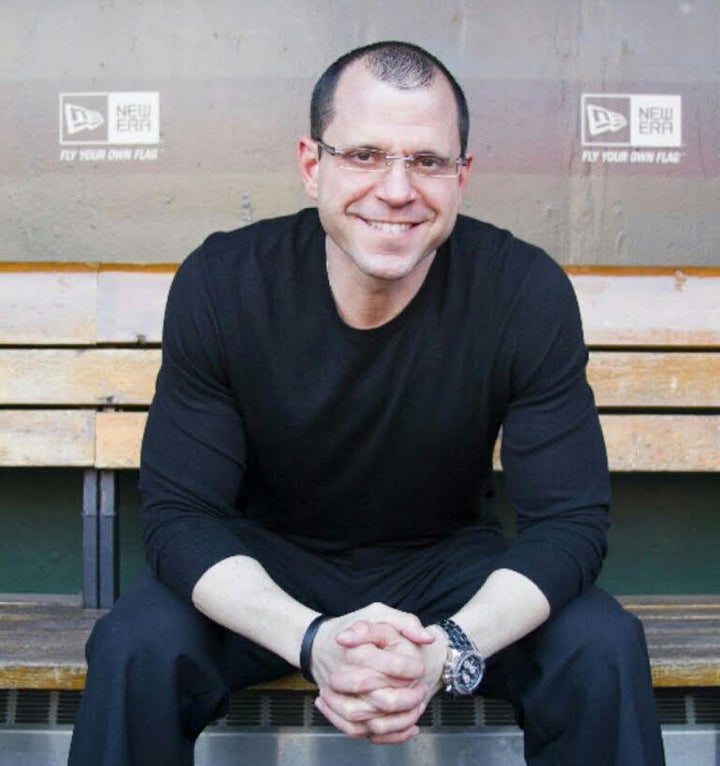 Pretty much every entrepreneur has faced adversity at some point. For powerhouse speaker and investment coach, Ben Newman, adversity didn't hold him back from achieving his goals. Adversity is more than just a single difficulty or setback that holds us back. It's several unfortunate events that keep us from reaching our goals and keep us from fulfilling our potential. Ben Newman is a great example of how adversity can be overcome with the right attitude and hard work.
11 days before his birthday, Ben Newman lost his mother. She battled a rare muscle disease called Amyloidosis. At the time of her diagnosis, she was told she was only the second woman under 40 years old that one of the top two leading experts in the world, Dr. Martha Skinner had ever seen or heard of having the disease.
His mother's positive mental attitude when facing the disease is something that she has passed on to him to help him recognize that we all have the opportunity to shift our perspective and focus on positive ACTION no matter what obstacles we are faced with in life.
Even though losing his mother is the toughest loss he has ever experienced, he now has the opportunity to continue to write the story of her LEGACY everyday.
The biggest lesson Ben Newman has learned from the loss of his mother is what he calls the "POWER to REFRAME." When his mother was told that she only had about 2-4 years to live, started to keep a journal in which she released her positive mindset and attitude. She would write things in her journal such as, "beat the statistics, beat the odds, live with the disease that is chronic and fatal, believe in yourself, combat anything."
It was this positive mindset from his mother that instilled in him that no matter how hard life gets, it's our opportunity to get back up one more time than we've been knocked down that determines your success.
"The POWER to REFRAME is our opportunity to shift our focus from adversity or challenge to a positive solution within 60 seconds of facing adversity. We must focus on solutions rather than problems."
The proportion of successful people who have lost a parent early on in life is high. Ben Newman realized that the struggle of losing his mother at a young age could be used as a stepping stone for what lies ahead, instead of a major setback.
Ben started to realize this in high school. When playing sports, he would always dig a little deeper knowing that he had been through so many tough struggles in his life as a young kid.
Temporary pain on the basketball court or pain in the weight room was nothing compared to what he had seen with his own eyes before he had turned eight years old.
It was at that point where he started to recognize that he could fight through anything and that perspective would provide an edge. His resilience helped to distinguish him against his competitors. However, Ben does not believe in competition.
"We don't have competitors… we have other individuals who are fighting to make a difference in others lives. There is such an opportunity for us to impact so many that he has never felt competition, he has only felt individuals that are all fighting to make a difference."
He believes that the individuals who have faced real life adversity and challenge have an opportunity to dig deeper because of what they've been through to help people connect to what is possible for them in their lives.
Ben started out as a successful financial advisor with Northwestern Mutual, a Fortune 100 financial firm. He then transitioned into coaching and speaking to professional and collegiate sports teams.
His initial spark for transitioning into coaching and speaking was when his old high school basketball coach invited him back to do a pre-game speech for his alma mater, Ladue High School 6 years ago.
The team had been underperforming and they were playing one of the top teams in the city of St. Louis and looking for the upset. His basketball coach asked him if he had an interest in coming to FIRE UP the kids.
He accepted and that same night, the team had a huge upset victory. He was hooked and the rest was history after that. That one invitation opened the doors for his work in sports and now his proven mental training tools from "Your Mental Toughness Playbook" have been put to the test by high school state champions, NCAA Champions and Super Bowl Champions.
Many people couldn't believe it when Ben stepped away from being a financial advisor. But, he is a firm believer that when you are called to do something bigger, you have to walk through those doors of opportunity and own it and take action everyday to live a bigger purpose.
Contributors to this article: @lawofambition / @dollsmastermind all over on social media
Related
Popular in the Community