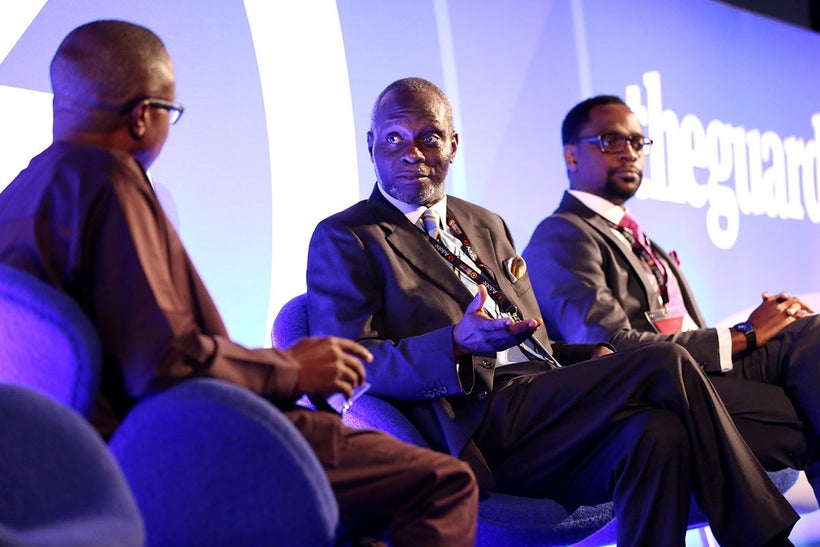 If you were asked to locate the forefront of mobile technology innovation on a world map, it is fair to assume a lot of people would opt for the highly concentrated technological community of Silicon Valley. However, the smart money may in fact wish to look elsewhere. Specifically, the fingers on the pulse of the global mobile revolution belong to Africa's 1.2bn-strong population.
According to GSMA, the percentage of the African population subscribed to mobile services reached 46% by the end of 2015, with over half a billion unique users and 168 million more due to connect over the next three years. Compare that to the pre-telecoms era Nigeria of 1999, when just 500,000 people (0.04% of the population) were connected, and you start to get an idea of the rate of change.
That dramatic increase has brought about resourceful new ways of using this connectivity to address problems specific to African nations. The resulting innovation has produced ingenious solutions to economic, social, and political problems, as well as revolutionising the way business is done across the continent. From M-Pesa, a mobile banking transaction service now used for around 30 per cent of all payments in Kenya, to an SMS-driven service in Uganda skyrocketing the registration of newborn babies, to the key role social media played in recent general elections in Ghana, The Gambia and Nigeria, the list is long and is not about to stop growing. Necessity is the mother of invention, they say, and there is no lack of either in the world's second most populous continent.
"Africa is a work in progress… a construction site," says Afolabi Imoukhuede, Senior Special Assistant to the Nigerian President on Job Creation/Youth Employment. "That is the African opportunity – to see that you will not find the classic Europe or American model where everything is prepared, but how can a business reap rewards from putting in some of that infrastructure." In essence, the astounding rate of change has caused the continent as a whole "to leapfrog ahead of the infrastructure", leading to problems, but also innovation and opportunity.
Of course, there are still eccentricities specific to kinks, as providers scramble to keep up with the population's voracious demand. As Bukola Akingbade, CEO of Neukleos says, if you delve into an Nigerian woman's handbag, you will find not one mobile phone, but two or three, along with a complex series of cables designed to deal with lack of power to keep devices charged. "In Africa," she says, "one mobile phone is not enough." And going without is not an option: "A mobile is not a luxury, it is important to survival, to economic existence in Africa."
But despite the bumps in the road, the potential is as clear as it is wide-ranging. In terms of solving the evident problems that still affect many African countries, in terms of attracting investment from abroad, and in the struggle to address misconceptions about the continent from afar. Says Imoukhuede: "We must build our narrative, if we don't do that, others will tell our narrative."Akingbade, too, is upbeat about the collaborative prospects that the mobile revolution can drive: "Africa is growing, Africa is mobile, Africa is finding her voice. Africa needs us as well as she needs you."
About Advertising Week Europe
Now in its fifth year, Advertising Week Europe is a hybrid of inspiring thought leadership, entertainment and special events celebrating the industry and its people. For one week, from 20–24 March, the brightest leaders from the marketing, advertising, technology and entertainment industries join together in London to share their visions, passions, and best practices. From seminars and workshops led by some of the greatest minds in the industry by day, to world class entertainment in London's most iconic venues by night – Advertising Week Europe's premier roster of events is like no other.
REAL LIFE. REAL NEWS. REAL VOICES.
Help us tell more of the stories that matter from voices that too often remain unheard.
This post was published on the now-closed HuffPost Contributor platform. Contributors control their own work and posted freely to our site. If you need to flag this entry as abusive,
send us an email
.