Prisca Mayende still remembers the lush, tree-covered countryside of her youth, when the farms in this part of Kenya, about 50 kilometers from the Ugandan border, yielded consistent harvests – year-in and year-out – of sorghum, white corn, and the dark green, kale-like sukuma wiki. Then came the sugar boom, and its bitter consequences.
"They destroyed all the trees to plant sugar," she recalls. "And that is where the problems started."
But then, in 2010, Mayende's neighbors told her about a man on a motorcycle.
"He was just moving around, looking for those farmers who were in groups," she recalls. "So, when he [asked] some of the communities, they said, 'Mama Prisca is one of the farmers who is interested in doing the agroforest.'"
As a leader of the Naikai Community Water Project, she'd been working to coordinate water-use and well-drilling, but the man on the motorcycle asked if members of her group would be interested in planting trees – lots of them – in their cornfields and cabbage patches. It was a tough sale – but not for her.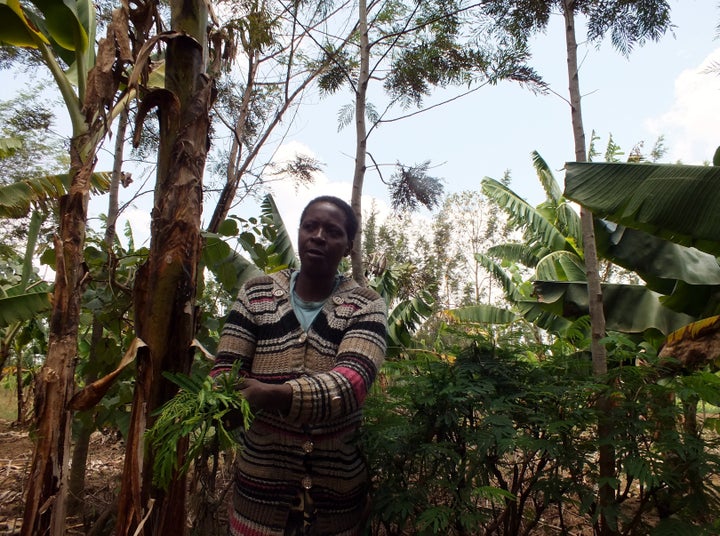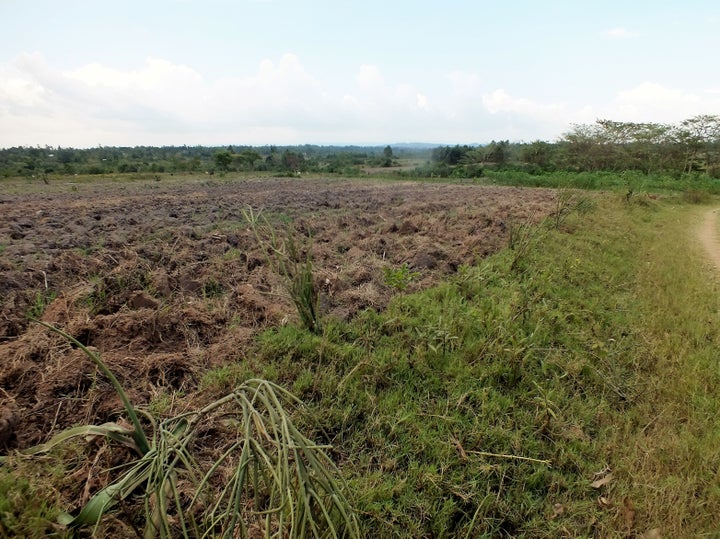 "People really feared that, maybe, when there are trees on the farm, the production cannot be good," says Mayende, adding: "But me, I like trees."
So she took the plunge, and within three years her farm was covered in trees – some fruit-bearing varieties like mango and banana, but mostly varieties like sesbania, albizia, and grevillea – which provide fodder for her cow.
Soon, the birds returned, and today her corn, cabbages, and potatoes are thriving – largely because the trees helped revive the soil – and she's not alone. All across Africa, Latin America, and Asia, small farmers are replenishing soil by planting trees on formerly sunbaked row-farms; while consumer-facing giants like Danone and Mars are beginning to accelerate the process by investing in programs that support sustainable agriculture.
"We have all forgotten that food starts in soils," said Danone CEO Emmanuel Faber at 2015's Paris climate talks – sounding more like a soil scientist than a businessman. "We have disconnected the food chain."
To fix that, Danone spearheaded the creation of two separate Livelihoods Funds, which "create mutual value for smallholder farmers, businesses and society as a whole."
This series of articles has a companion series on the Bionic Planet podcast, also called "Of Milk and Money". The first episode is available here, and others will post in February and March of 2017. To get the full story, be sure to subscribe on iTunes, TuneIn, or wherever you access podcasts.
The Links in the Chain
In 2014, Danone took a 40% stake in Kenyan dairy group Brookside, which had built a nationwide network of collection facilities that gathered milk from more than 130,000 farmers. As Brookside grew, however, they noticed something unusual: in some parts of their territory, farmers brought in three liters per cow on a good day. In other parts, they brought in seven or more, and consistently.
Driving this, they found was agroforestry: those farmers who embraced the practice ended up delivering more milk than those who didn't. And there was another benefit as well: those who adopted agroforestry spent more time on their farms and less in the forests.
"Most of them used to cut trees," says Takin Arnold, who runs the cooperative. "But because of the market that Brookside has created, those farmers have left the cutting of trees and embarked on selling to Brookside."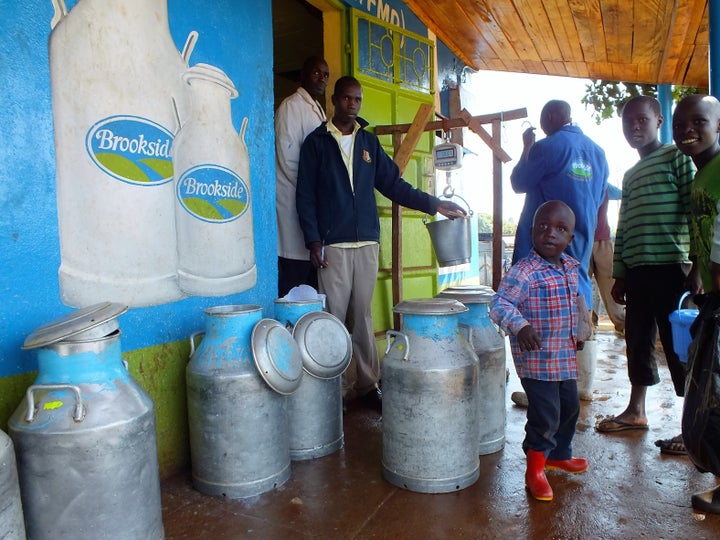 The Man on the Motorcycle
And that brings us to the man on the motorcycle: Makanda Khisa, who goes by the name "Johnny".
"I saw him on the motorbike, and he asked me if I was in a group," Mayende recalls. "I said, 'Yes, I'm in the Naikai Community Water Project. Then he asked if we are interested in meeting visitors, and I asked him, 'What kind of visitors?' And he told me about VI."
VI Agroforestry is a Swedish NGO that's been working in Kenya since 1983 – reaching out to farmers and showing them how trees can pull nutrients out of the air and inject them into the soil. Like many NGOs, they're constantly struggling for finance, and in 2007 they hit upon a novel way of addressing that: namely, instead of just looking for donations, they decided to see if they finance their operations by generating carbon offsets by locking carbon in soil.
Healthy topsoil, it turns out, teems with life, and that means carbon. But as we churn through topsoil, we release carbon dioxide into the air — and lots of it: nearly 300 billion tons of carbon dioxide over the last 200 years, according to the Intergovernmental Panel on Climate Change. Rattan Lal, a professor of soil science at the Ohio State University, says we can pull about 10% of our greenhouse gasses out of the air and inject them into soils just by switching to climate-safe agriculture – and agroforestry is one part of that.
So, in 2007, to shore up its chronic funding shortfalls, VI Agroforestry took its 20 years of experience in Kenya and calculated the amount of carbon its activities lock in the soil. Then it drew up a plan to finance its activities by selling carbon offsets, with most of the money going directly to farmers. In 2010, the World Bank decided to test the idea.
Story Continues...
...and on the Bionic Planet Podcast
This series of articles has a companion series on the Bionic Planet podcast, also called "Of Milk and Money". The first episode is available here, and via YouTube below (although the podcast is audio, not video). Other episodes will post in March of 2017. To get the full story, be sure to subscribe on iTunes, TuneIn, or wherever you access podcasts.
Popular in the Community