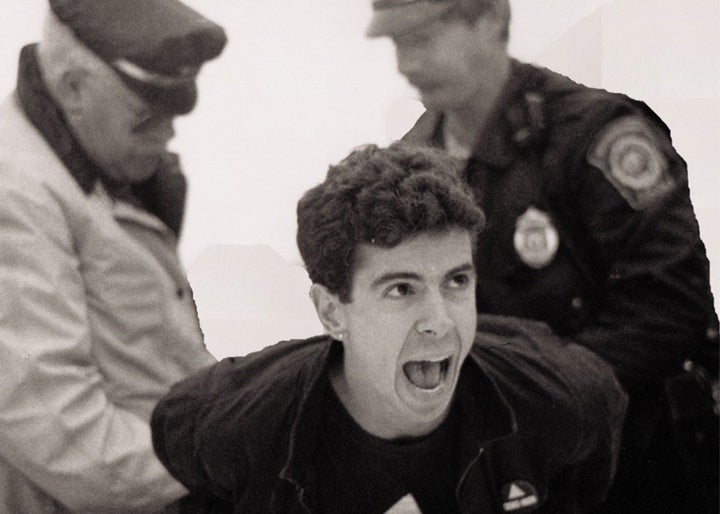 I cried like a baby when I first saw David France's new documentary, "How To Survive A Plague." I couldn't help it. The tears came rolling down my cheeks halfway through the film, for reasons that will be obvious for anyone who sees it. It's a powerful movie about the dawn of AIDS activism in the darkest days of the crisis, and it doesn't hold any punches. And yet, there's an incredible amount of humor in a film about people dying. Despite this death sentence, the young men afflicted with this new disease seem to take it in stride, even as they attempt to discover what exactly is killing them.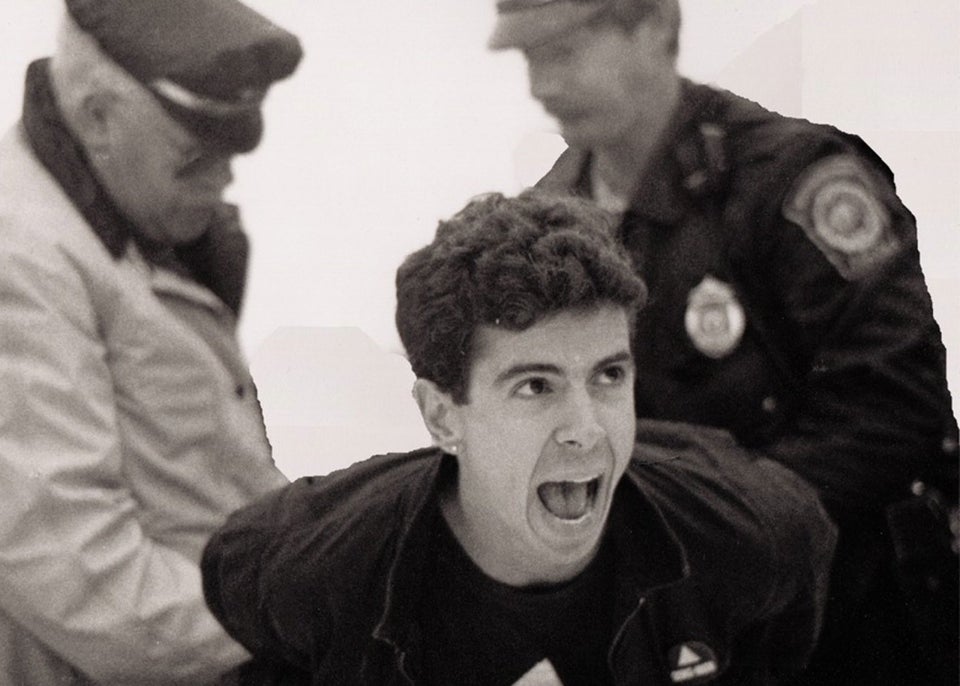 How To Survive A Plague
France is a first-time filmmaker but a seasoned journalist. In fact, he was one of the first to break the AIDS crisis during his early days as a reporter in New York, so he's well aware of the history of the disease. But it's not just a historical study for him -- it's deeply personal, too. His lover died of AIDS, and this year marks the 20th anniversary of his death. I met France a few days ago, and we both cried over the loss; it's devastating that an entire generation of young men and women were stolen from us. At one point during our talk, France explained the coping mechanisms gay men used to "get over" the crisis in the days following the discovery of antiretroviral drugs, saying, "My generation stopped talking about it. You read the stories of Holocaust survivors talking about how their parents never mentioned it, because the experiences are contained in a place of safety, maybe."
That's why I wanted to go back, because no one had attempted to look back yet and make sense of what happened and see what the legacy of AIDS is -- not that it's over, but the urgency, the plague of AIDS, is over. And when I looked back I realized it was a period not just of fear and rage and death and decimation -- it was all of that -- but it was also this incredible period of revolution, empowerment, and triumph. And humor. There's so much humor. It's a funny movie! Someone said to me -- not on camera -- 'You know, we had a lot of fun when everyone was dying.'
In 1987, when "How To Survive A Plague" begins, we're six years into the epidemic but not one step closer to a cure. Then the AIDS Coalition To Unleash Power, or ACT UP, began to make noise and demand the government and drug companies aggressively look for effective treatment options. In the film, we see young men angry about their fate, finally ready to lash out rather than inward. This is where ACT UP's Treatment Action Group (TAG) comes in; we see people who volunteered to research various cures for AIDS at a time when certain politicians were referring to it as "the gay disease." TAG would hold the FDA and NIH accountable, making them figure out a cure before it was too late.
The film offers viewers the chance to watch a crisis unfold, knowing that there's going to be setbacks, death, and finally, triumph. We see these young men and women take charge of their present in order to create their future. It's a lesson to all of us, really. How do we "turn anger, fear, and grief into action?" We have to ACT UP!
The film opens today in New York, Los Angeles, Chicago and San Francisco (with a national release to follow).
Popular in the Community