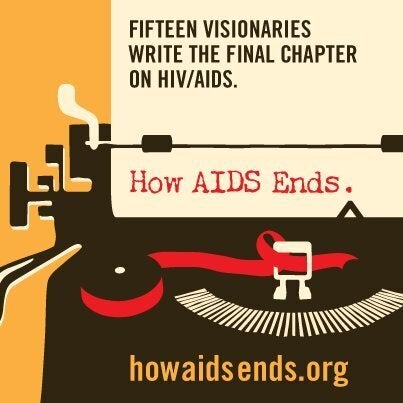 A world without AIDS. Have you thought about it? What will you do when you learn the disease has been defeated? Who will you call to talk about it? It will not have happened in time for so many; who will you remember?
As we mark World AIDS Day today, Dec. 1, it's important to remember and reflect, to think about all the people we've lost to the disease, and about their impact in our lives. We must never forget them or the history of this epidemic, for that history is instructive on many levels.
We must also never stop looking boldly toward the future, a future without HIV/AIDS. We must never stop imagining that day. In doing so we are bound and will create our own destiny. We are motivated to innovate, push the envelope, look at things differently and find new ways to stop the virus once and for all. And with the recent convergence of scientific discovery, policy breakthroughs and fierce advocacy pointing us toward that day like never before, this is not just our mandate but our imperative.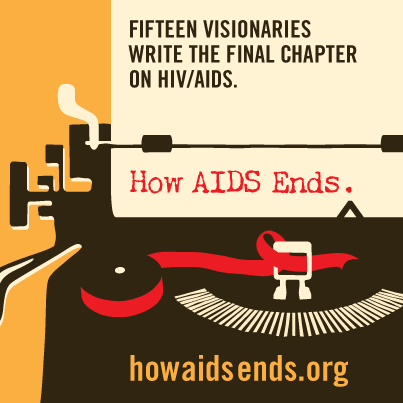 This kind of forward-thinking spirit is captured in a brilliant new anthology called How AIDS Ends, produced by San Francisco AIDS Foundation. We asked leading researchers, politicians, activists, journalists and pioneers to write the final chapter on AIDS.
The result is both a fascinating reflection and a powerful glimpse into the future from 15 visionaries whose lives have been deeply touched by HIV/AIDS over the past three decades, like Dr. Robert Gallo, one of the co-discoverers of HIV; Rep. Barbara Lee (D-Calif.), who has played a leading role in the development of every major HIV/AIDS bill since she was elected to Congress in 1998; President Bill Clinton, whose foundation is helping 4.5 million people living with HIV access lifesaving drugs; Timothy Ray Brown, the first person in history to be cured of HIV/AIDS; and Jeanne White Ginder, the courageous mother of Ryan White and a nationally renowned HIV educator. Jeanne writes in the book, "When we finally defeat this disease -- hallelujah! I think on that day, I will feel that Ryan did not die in vain."
Almost all of us have someone in our lives whose memory or presence keeps us engaged in the fight against HIV/AIDS, either so that they did not die in vain or so that they can lead a fuller life today. Indeed, we owe it to all those people to keep imagining a world without AIDS, and to continue doing everything we can to make that dream a reality.
As we mark World AIDS Day this year, I encourage you to read and share How AIDS Ends, a digital book available on Amazon.com and coming soon to iTunes and other online bookstores. I encourage you to reflect on your health. Make an appointment for an HIV test if you're unsure of your status, or visit your doctor if you're HIV-positive and it's been a while. I encourage you to reach out to your local AIDS service organization and make a donation or volunteer your time. I encourage you to think seriously about the future and ask yourself what more you could be doing to realize the end of AIDS, and then take action. You might even want to ride a bike from San Francisco to Los Angeles to raise awareness and funds as part of AIDS/LifeCycle. We each have the power to change the course of history, but it requires commitment, action and hard work.
We will reduce new HIV infections through more frequent testing and increased education about the disease, particularly among gay and bi men and people of color, who continue to be disproportionately affected by the HIV/AIDS. We will make sure everyone knows their HIV status through expanded testing in all regions throughout the United States. We will ensure that all people living with HIV have access to proper care by adequately funding community-based organizations that help people access housing and lifesaving medications. We will do this with the commitment of our nation's leaders to provide the resources necessary to end HIV/AIDS.
I look forward to the day when How AIDS Ends will require a different title: How AIDS Ended. Until that day comes, let us all recommit to doing everything it takes to stop the disease and improve health. The world without AIDS will indeed be a better world.