Just six weeks ago, when Alexandria Ocasio-Cortez was still campaigning in relative national obscurity, the progressive challenger's team was tempering its expectations.
If Ocasio-Cortez broke 30 percentage points, the campaign speculated, maybe it would dash New York Rep. Joe Crowley's hopes of becoming House Speaker. If she broke 40 points, it might loosen Crowley's grip on the Queens County Democratic Party ― and create space for a more fruitful run at the seat in two years' time.
Never in their wildest dreams did they imagine a victory, let alone a 15-point romp.
That was all before the campaign released a two-minute video advertisement at the end of May that linked Ocasio-Cortez's personal journey as a working-class Latina activist to her policy priorities ― Medicare for all, tuition-free college, criminal justice reform and a jobs guarantee program.
The ad, titled "The Courage to Change," was written and narrated by Ocasio-Cortez and produced on the cheap by a team of Detroit-based democratic socialists. It framed the race not merely as a choice between Ocasio-Cortez and Crowley, but between two divergent political visions.
"This race is about people versus money. We've got people, they've got money," Ocasio-Cortez says in the video.
But the irony of the spot, which instantly went viral, is that by putting Ocasio-Cortez, a Bronx-born 28-year-old democratic socialist, on the national map, it gave the people behind her campaign more money to work with.
The video alone allowed the campaign to raise an estimated $170,000 of a total haul of over $400,000, according to Corbin Trent, a campaign spokesman and executive director of Justice Democrats, a left-wing PAC that staffed Ocasio-Cortez's campaign.
In a race against Crowley, 56, a 10-term incumbent, chairman of the House Democratic Caucus and leader of the vaunted Queens County Democratic Party, all of the stars needed to align for Ocasio-Cortez.
The ad was one of many factors that ultimately converged in Ocasio-Cortez's favor. But it stands out as a tipping point that both reflected her strengths as a candidate and amplified secular forces working against Crowley from the very beginning.
In a populist moment, when Democratic voters are at once highly mobilized and looking for fresh leadership, there was little that Crowley, the embodiment of the party establishment, could do to channel the zeitgeist.
He certainly tried. He touted his opposition to Donald Trump's xenophobia in ads and subsequently collapsed from heat exhaustion during a White House protest of Trump's immigration policy, which he denounced as "fascist." He even cut a two-minute, first-person ad of his own that toured his district's multicultural neighborhoods and dramatically concluded with a Colombian-American mother thanking Crowley in Spanish for standing with her when her son was killed in an anti-gay hate crime.
Crowley had not faced a primary challenge in 14 years ― and never once in the current district boundaries, which were less political advantageous to him. When federal judges redrew New York's congressional districts in 2012, Crowley lost parts of Queens like Maspeth that included many of his core voters.
The new district was half Latino, 46 percent immigrant and just 45 percent white. And as Ocasio-Cortez never ceased to remind voters, Crowley no longer even lived there.
What's more, in Democratic primaries across the country this year, from Nebraska and Montana to Kentucky and California, women have been prevailing over better-funded ― or establishment-backed ― men.
Crowley knew he had a race on his hands. He spent $1.5 million on TV ads, direct mail and a massive canvassing operation that dispatched 25 volunteers a night and reached 165,000 doors.
In the final weeks, he had reason to believe the work was paying off. A poll commissioned by Crowley's campaign at the beginning of June had him up by 36 percentage points, according to The New York Times.
But polling only reveals so much when it looks at a universe of "likely voters" ― that is, people that typically show up in a Democratic primary.
Ocasio-Cortez's team was playing a different game entirely, focusing its efforts heavily on 76,000 infrequent primary voters and millennials with or without a primary voting record. Each of those voters was contacted by her campaign at least three times ― once by phone, once over email and once in person.
And unlike Crowley, whose volunteers were often drawn from the ranks of the Queens machine, Ocasio-Cortez's were fellow progressive ideologues and first-time activists inspired by her candidacy.
"If it's a football game, we're throwing Hail Marys six times in a row ― boom, boom, boom, boom."
The New York City chapter of the Democratic Socialists of America (NYC DSA), of which Ocasio-Cortez is a dues-paying member, put the full weight of its volunteer force behind her bid. The group dispatched door knockers for Ocasio-Cortez every night of the week, hitting 11,300 doors in Queens alone, according to Aaron Taube, who led the effort.
Nick Haby, an Astoria resident and member of machine-linked Democratic clubs, broke with Crowley in early June after Crowley suggested to Haby that his whiteness was being held against him. He became one of Ocasio-Cortez's most outspoken volunteers.
"Almost every person I talked to while canvassing for Alex had an excitement and enthusiasm for her that I did not see in the people supporting Joe Crowley," Haby said.
Both Taube and Haby said that Ocasio-Cortez's youth, public speaking skills and laser-like focus on the corrupting influence of money in politics found fertile ground among the left-leaning young professionals who in recent years have flocked to the Queens neighborhoods closest to Manhattan.
"People were saying, 'She doesn't take money from real estate developers ― that's great,'" Taube recalled.
Ocasio-Cortez's viral ad turbo-charged these promising elements of her bid, ricocheting through the social media platforms where she was already dominating her older rival.
Suddenly the campaign was getting calls from nonpolitical magazines like Vogue and Elle, and booking requests from CBS News. The earned media attention fed off of itself, generating still more money. They were on a roll and victory no longer seemed inconceivable.
"Things started to click," Trent recalled. "If it's a football game, we're throwing Hail Marys six times in a row ― boom, boom, boom, boom."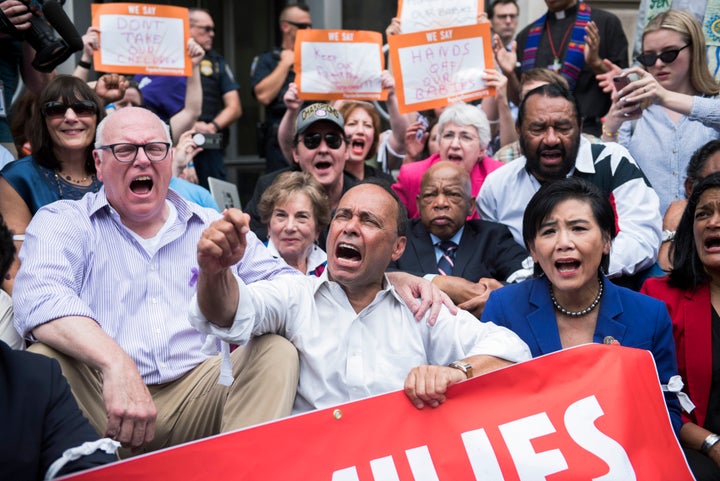 Crowley allies lament that the media outlets enamored with Ocasio-Cortez failed to hold her accountable for her two greatest liabilities: an endorsement from a Democratic club run by convicted domestic abuser Hiram Monserrate and her comments in a Reddit "Ask Me Anything" forum suggesting it was OK for some localities to have looser gun laws than in New York City. But in her first debate with Crowley, Ocasio-Cortez successfully waved off questions about her Reddit comments as "internet trolling."
And in a second head-to-head matchup, Ocasio-Cortez managed to turn a Crowley attack about an appearance at Monserrate's club into an allegation of sexism ― "women tend to be made responsible for the actions of every man in the room."
In the aftermath of Ocasio-Cortez's viral ad, any time it seemed like the campaign's momentum had peaked, another milestone or controversy turned into a new inflection point in its favor. About two weeks before the primary, progressive Rep. Ro Khanna (D-Calif.) endorsed Crowley, and in the same day, under intense pressure from activists, changed his mind and co-endorsed both candidates. The combination of securing an endorsement from a sitting member of Congress ― and doing it in such an unusual, attention-grabbing way ― enabled the campaign to raise another $50,000, according to Trent.
In the final weeks, the campaign developed enough confidence to finance its operations with credit, betting ― accurately ― that new fundraising would replenish their coffers by week's end.
With eight days to go, the liberal behemoth MoveOn gave the campaign a crucial mainstream stamp of approval, rallying its 12,000 members in the district to Ocasio-Cortez's cause.
Soon, progressive celebrities like Susan Sarandon and Ilana Glazer were using their considerable platforms to boost Ocasio-Cortez. And Cynthia Nixon, the activist and actress mounting a progressive campaign for governor of New York, hit the campaign trail with Ocasio-Cortez the day before voting.
National horror at the Trump administration's family separation policy served as yet another gust of wind at Ocasio-Cortez's back. While Crowley vehemently opposed Trump's policy, Ocasio-Cortez advocated abolishing the Immigration and Customs Enforcement agency.
Taube, who wore a yellow Ocasio-Cortez "Abolish ICE" pin over his red DSA shirt while knocking doors, found that the stance resonated with fired-up young voters during canvassing.
The NYC DSA elections steward spent election day at the Astoria Boulevard subway stop, where passersby who saw his Ocasio-Cortez gear gave him endless high-fives.
"You hear about the Queens machine. I thought that there would be more of a machine," he said.
Before You Go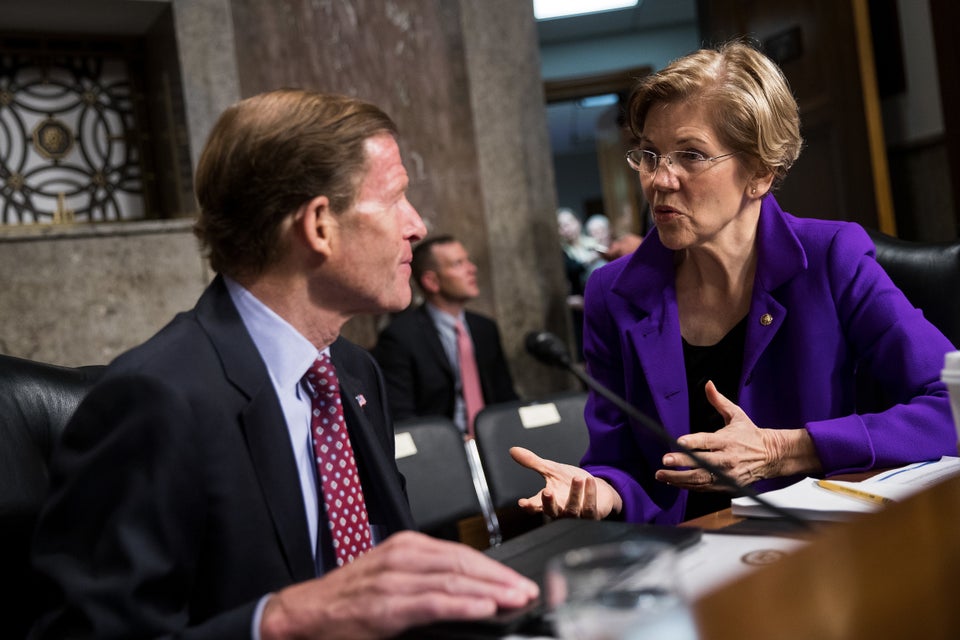 2017 Scenes From Congress & Capitol Hill
Popular in the Community