Christmas with a blended family of six kids was pretty chaotic. First, the kids got gifts from a vast empire of grandparents and step-grandparents, and our ex-spouses had their own holiday bashes to boot. Trying to gift shop on a careful budget was tough, but it was even harder when the kids would send the same wish list to two sets of parents and then ultimately reap the benefit of a flurry of emails back and forth over who was getting what for which kid. For the record, I never did buy a pony, a car, "freedom," a secret Bat Cave, a muzzle for our youngest son, "a fire extinguisher and a large coil of rope," an Xbox One, any size television for any kid, or "new stepbrothers." I honestly just wanted them all to have food, pants, and manners.
Second, having six kids in three different schools meant a slew of holiday performances right before winter break. I lost track of how many Santa hats we ended up with, and it never failed that one of the boys would suddenly need black pants on the day of the performance (apparently black capris were not all the rage). Coordinating our holiday schedule between school events, Christmas parties, Christmas dinners, church services, and visitation schedules required military-grade schematics.
Finally, blending holiday traditions from two distinct family units into one giant blended Christmas celebration was Armageddon. My kids were used to a Christmas Star tree topper. His kids were used to a Santa figure. My kids always had sparkling cider while we decorated the tree. His kids had enjoyed eggnog instead. My trees always had garland and clear lights. His had always boasted colorful twinkle lights and more Star Wars ornaments than the tree branches could reasonably handle.
With eight people living under one roof and trying to maximize every square inch of space, hiding presents was pretty impossible. We quickly decided that it would be easier to just wrap presents as we purchased them and put them under the tree in the weeks leading up to Christmas. On our first Christmas together, we learned that the kids were expert snoopers and could unwrap and rewrap gifts with remarkable dexterity. For Christmas #2, we double-wrapped every single gift so that opening the corners would only reveal a solid sheet of wrapping paper underneath. When I realized that our efforts were keeping Costco's holiday section in business, taking a ridiculous amount of time, and creating an immense amount of paper waste, we decided to get more creative. Then came the brilliant idea of Christmas tree surveillance. When the kids were at school one day, we opened up a ceiling vent and slid an old computer microphone inside. It looked just like a tiny black camera poking out. Then my husband stood on a ladder and took some "bird's eye" photos of the tree and the precious boxes beneath it. Some quick editing turned the photos black and white and made them appear to curve inward as if taken through a surveillance lens. Then I typed up an invoice from a Christmas tree monitoring firm. I paid a "continuous monitoring fee" of $275 and an "expert onsite positioning charge" of $25. We then "accidentally" left the invoice and photos on the kitchen island.
When the kids got home from school, the oldest quickly noticed some curious documents while he ate his snack. He stealthily began informing the others as they arrived, and soon the kids were nonchalantly circling the tree while stealing quick glances up to the ceiling. They spotted it. They had us figured out! The next weekend, we came home from an afternoon out alone, and all of the kids were grinning suspiciously. They finally confessed that they knew we had paid people to monitor them. While we had been out, the kids had staged an "epic" play for the cameramen to keep them entertained. It involved lightsabers, choreography, and IMAX-quality battle scenes. Finally, all six stepsiblings had unified to complete an amazing project. For an old computer microphone that could not see them.
We continued with "Christmas tree surveillance" for years. Christmases got easier over time. We learned to stop, even subconsciously, competing with our ex-spouses. We learned that it was ok to turn down invitations and just pile up on the couch to watch Christmas movies with our Star Wars-Victorian tree shimmering in the background. We learned that Christmas really could be joyful and bright despite the hustle and bustle. Finally, we learned that sometimes the key to surviving a houseful of kids with holiday-induced brattiness is just to laugh it off and come up with something we could tell them about when they're dealing with their own someday.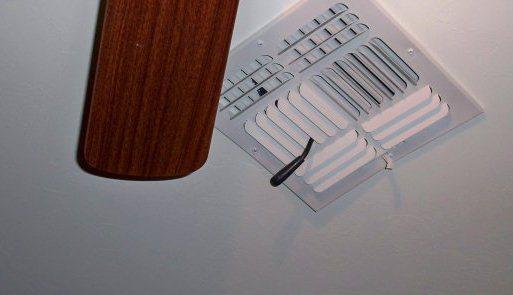 Popular in the Community