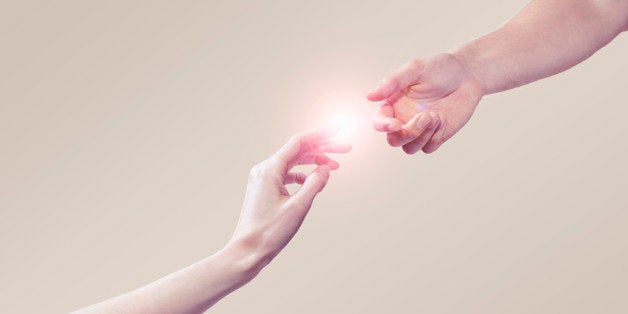 December 1st 2015 was #GivingTuesday. Boy has this idea caught fire fast. This is only the fourth of these special annual celebrations of giving, the "opening day" of the traditional end of year "giving season". An astonishing 40,000 organisations in America are taking part, according to this profile in the New York Times, plus many in other countries, including over 4,000 in Canada and at least 1,500 in Britain. A Harris poll earlier this year found that one in eight Americans already recognise #GivingTuesday, while a new study of American millennials says that 38% of them expect to participate in it this year, up from only 8% last year. President Obama talked about it in his Thanksgiving address: "There's the generosity of Americans who take part not just in Black Friday and Cyber Monday, but Giving Tuesday - recognizing that in the holiday season, what you give is as important as what you get." The Prime Minister of Singapore tweeted about it.
And it seems to be having a real impact. As the New York Times story points out, donations on the day itself have soared: "online giving for the Tuesday after Thanksgiving was four times higher in 2014 than in 2011, as registered by Blackbaud, the company that processes most online philanthropic donations. From 2013 to 2014, Network for Good, another online platform for fund-raising that serves many small and medium-size nonprofits, saw a spike in donations on Giving Tuesday of 145 percent." Moreover, whilst some cynics predicted that increased donations on the day of #GivingTuesday would come at the expense of other gifts in the days and weeks that followed, there is strong evidence that organisations taking part reap the benefits in terms of sustained increases in giving, and in commitment from their supporters.
How did this idea catch fire so fast? As one of the small group of people who founded it back in 2012 under the leadership of Henry Timms, I have been thinking hard about how already it has come to far exceed even our wildest dreams - although we hope it will do even more good in future.
It began with a light-hearted conversation around Thanksgiving four years ago. I remember Henry, who like me grew up in England, saying how much he likes the Thanksgiving Holiday, but how disappointing it was that this thankful day was followed by two national days celebrating shopping, Black Friday and Cyber Monday. "What we need is a Giving Tuesday to get everyone focusing again on what really matters," he said. And now , through a mixture of luck and strategy, we have got one!
These are early days. There are big challenges ahead, for sure. Yet it seems to me there are four main lessons, so far, that everyone can learn from the way that #GivingTuesday caught on so fast:
1. Don't guard your idea, set it free Henry, the executive director of the 92nd Street Y in New York, does not look even a bit like the stereotypical entrepreneur or social entrepreneur; it wouldn't surprise me to discover that he had been born in a suit and tie behind a big desk. Yet he is a fount of original, disruptive ideas. As befits such an ardent fan of Benjamin Franklin, "Citizen Ben", the most innovative of America's Founding Fathers, scarcely a day passes without Henry coming up with another fascinating scheme for improving the world. Some of them succeed, such as #GivingTuesday and the Social Good Summit he launched at the 92nd Street Y; others, less so. But it is Henry's approach to launching his ideas that is most striking. He does not cling on to them. He sets them free: sharing them, seeing if they inspire others to take them up, and if momentum starts to build, guiding a self-selecting team of people as it turns into a movement.
#GivingTuesday took off because a good idea was shared with groups of people in meetings in small rooms, people who went away owning the idea and excited to share it with others in small-room meetings of their own. There was no top-down plan or big marketing budget (just a couple of checks, the most helpful from philanthropist Jerry Hirsch, to cover the costs of a website with tools such as a press release template and videos with tips on how to give wisely). The New York Times story credits institutions such as the 92nd Street Y and the UN Foundation for starting #Giving Tuesday, which is true only up to a point: the heads of those organisations would be the first to acknowledge that in the early days their main contribution was to let senior members of their staff run with an idea they were excited by. Many other organisations did the same, allowing talented members of staff to form a bottom-up movement led by what I like to call a "posse with purpose" or "coalition of the positive". I think these voluntary posses are one of the more effective ways to get things done in today's world.
2. Collaborate with your competitors One lesson we took explicitly from Black Friday and Cyber Monday was that competitors can generate a win-win when they collaborate in the right way. Retailers across America years ago realised that if they came together to kick off the end of year shopping season with an opening day orgy of consumption (later augmented with a day of online shopping), the rising tide of spending would lift all boats. Prior to #GivingTuesday it was the norm for non-profits to fight tooth and nail for every dollar of donation that might be out there. There was far less collaboration among charities than among shops, for heaven's sake! By collaborating to make #GivingTuesday the official Opening Day of the Giving Season, non-profits have given themselves the chance to compete for a slice of a much larger cake of generosity.
3. Use social media to build deeper relationships offline There has been plenty of scepticism about online activism and whether it can lead to lasting change. Words like "clicktavism" and "slacktavism" have been coined to describe a sort of too easy way to express support for a cause that goes no deeper than the distance moved by a finger on a keyboard. Viral triumphs such as the Ice Bucket Challenge have seemed to prove the cynics right, raising huge sums of money through a gimmick that got people to give to a cause it seems many of them knew next to nothing about and have no intention of supporting again. Yet from the start, a goal of #GivingTuesday has been to encourage deeper conversations between causes and their supporters, by providing tips on how to give wisely, training for non-profits on how to engage with potential and actual supporters through social media and turn online relationships into offline ones. We have seen and heard of plenty of examples of this approach working. And this was an example of successful strategy: our goal was never just about getting #GivingTuesday to trend first on Twitter (which it has done), but to encourage more and better giving. This will remain a major focus of efforts to increase the impact of #GivingTuesday in future.
4. There is a demand for opportunities to share positively Perhaps the greatest unknown as we started #GivingTuesday was whether people who like to give would want to talk about it online. After all, one of the key teachings in many societies and religions is that the best giving is giving done secretly. We certainly did not want to create a platform for people to brag about how generous they are, but we don't think that is what the rise of #Giving Tuesday is about. Rather, we think it is a consequence of the fact that social media platforms such as Twitter, Facebook and Instagram have become our modern "public square", and that there are plenty of people who do not want to abandon that new shared space to the haters. When someone tweets about the causes they are supporting on #GivingTuesday or posts an #unselfie, they are refusing to leave cyberspace to the depressing hordes of cyberbullies, conspiracy theorists, peddlers of online porn, and so forth. The evidence from #GivingTuesday is that when given the opportunity to come together online to give voice to the positive, there is a reassuringly large number of people delighted to take it.
Everyone involved in #GivingTuesday is open to new ideas for celebrating and encouraging giving. If you have one, or lots, let us know.
Calling all HuffPost superfans!
Sign up for membership to become a founding member and help shape HuffPost's next chapter