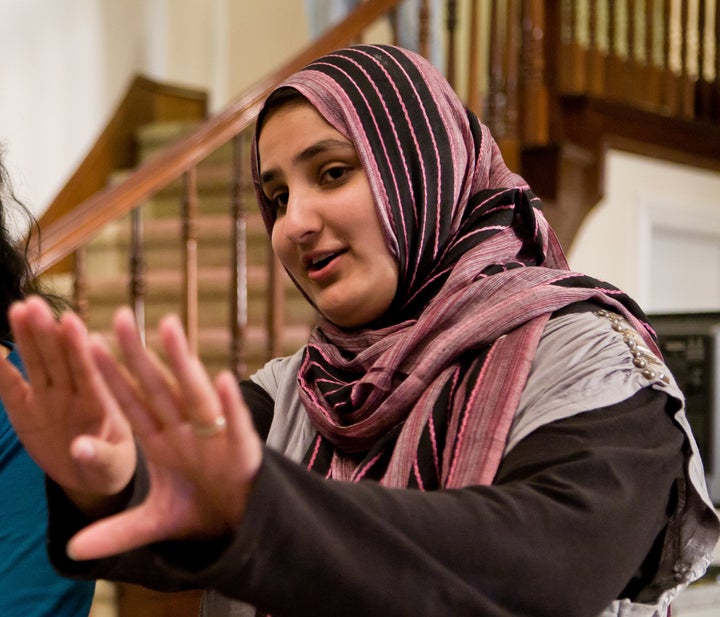 Like many children with immigrant parents, Muslim American filmmaker Lena Khan grew up hearing sensational tales of her parents' exploits when they first came to America from India. Apparently, her father was worried about passing the medical tests required to get a U.S. visa in those days ― so much so, Khan claims, that he ended up stealing a stool sample.
When Khan shared that story with coworkers at a production company years later, they were highly entertained. They encouraged her to think about turning her family's anecdotes into something bigger and eventually, Khan went on to speak with dozens of immigrants about their own stories.
These interviews served as the inspiration for "The Tiger Hunter," Khan's new film about the comical misadventures of a young Indian immigrant, which opened in theaters on Sept 22.
"The Tiger Hunter" is set in the 1970s and tells the story of Sami Malik, played by "Community" star, Danny Pudi. Malik comes to the United States with two big goals ― to be successful enough to win the girl of his dreams, and to live up to the legacy of his dad, who was beloved in his hometown in India for being a glorious tiger hunter.
When the permanent job Malik wanted doesn't materialize, he's forced to take a low-ranking temporary position. He gets into all sorts of mischief with an eccentric and riotous group of young immigrant bachelors, all the while holding on to that dream of becoming a "professional American" and making his dad proud.
This is Khan's first feature film. She described it to HuffPost as a "a father-and-son story, a love story, and a heartfelt buddy comedy about a bunch of guys chasing success."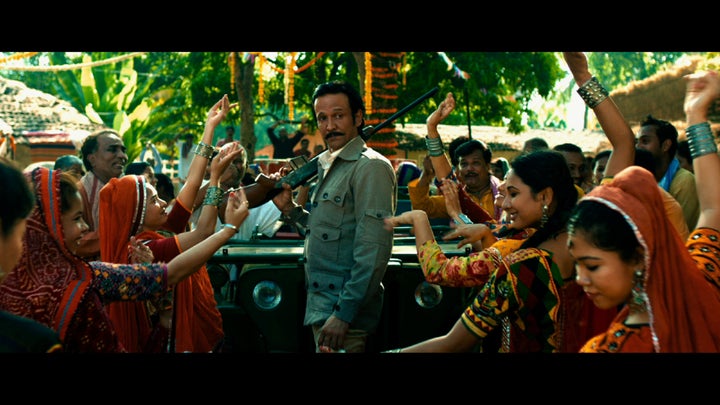 Some of the humorous scenes in the movie were inspired by stories Khan heard from other immigrant families. A friend once told her about his own father's attempts at finding a job after landing in the country. The friend's dad used to share one business suit with all of his roommates. The bachelors apparently scheduled all their job interviews around the availability of the suit, waiting at home in their underwear until the guy with the suit came back. Malik and his friends end up doing the same thing in the film. 
Khan said the interviews she conducted with immigrants helped convince her that it was fine to approach the topic of immigration through the lens of comedy. 
"Part of the reason I felt so good making this film a comedy is that unlike some of the sadder films about immigrants we've seen before, these immigrants spoke with such nostalgia and good-humor about the crazy things they had to do to survive and make a life," she said.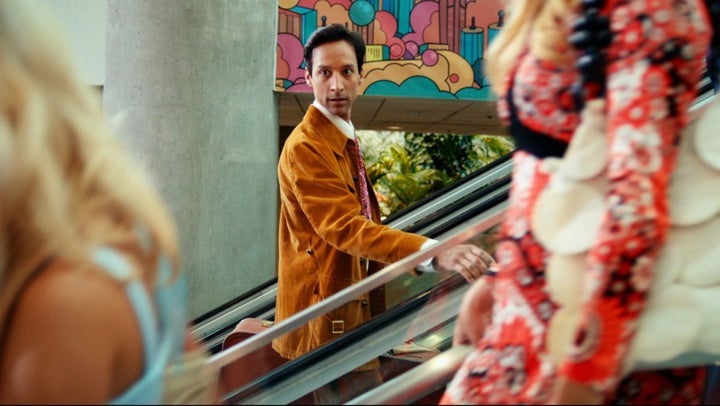 Khan faced her own challenges while writing, directing, and trying to sell the film. As a Muslim American woman seeking to find her place in Hollywood, Khan made it a priority to make sure the people working in front of and behind the camera were minorities in the industry. She said she often felt she and her two female producers was treated like "little girls" by people who should have been treating them like colleagues. And as a Muslim woman who wears the hijab, she said she sometimes felt like the "oddity in the room." 
"It wasn't until recently that many people believed in a film with a bunch of minority characters. Very few people wanted to take the risk, and I credit the few investors, supporters and distributors that did," Khan said. 
"As Asians, we are still an other. I remember, for example, how some film buyers were concerned that our film was coming out the same time as another film with a South Asian lead ... As [if] to say 'There can only be ONE film with South Asians at a time!'"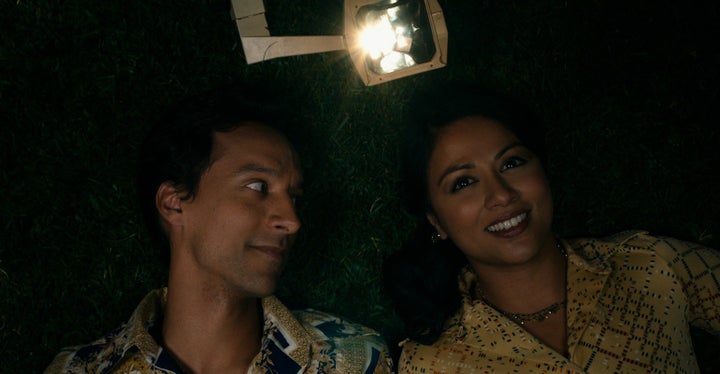 Although "The Tiger Hunter" is meant to be a light, comedic film, Khan said that she does hope it speaks to the current political climate. 
"We are at a time of Muslim bans and limits on immigration," she said. "I hope it can play an important role in adding color to the debate. We talk so much of numbers, and figures, but this is a story, based off of real immigrants, of people who America welcomes to this country decades ago. And after seeing the story, how do we feel about that?"
The Tiger Hunter is currently playing in select theaters across the nation. Watch a trailer for the movie above. 
REAL LIFE. REAL NEWS. REAL VOICES.
Help us tell more of the stories that matter from voices that too often remain unheard.
BEFORE YOU GO
PHOTO GALLERY
Muslim Women Icons As Barbies