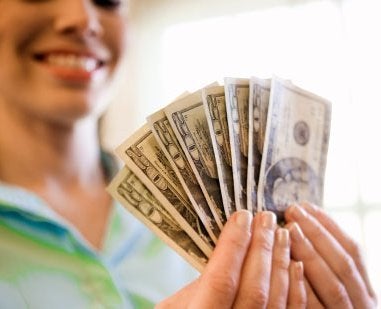 In the last decade of the 20th century, Michael Stelzner was a successful copywriter specializing in generating leads using white papers. He was known among freelance writers who were also interested in learning how to write effective lead-generating white papers. Marketers followed him to learn how to capture names and contact information to fill up their sales pipelines.
In 2005, Michael started a blog called Writing White Papers. He used the blog to build an email list of about 25,000 subscribers. Michael was writing for companies like Microsoft, FedEx, Motorola, and Dow Jones. He decided to teach people how to write with the same level of efficiency.
"I started doing teleclasses, where people called a phone number and basically pay $39 bucks for an hour of training over the phone," Michael said. "Those went pretty well and then I got a crazy idea, about two and a half years ago to do these virtual summits."

Michael held the Copywriting Success Summit. The world's leading copywriters all gave presentations on how to improve their copywriting skills. This Summit was followed by the White-Paper Success Summit. Then Michael nose dived into the social web and held Social Media Success Summit 2009. Gary Vaynerchuk gave the keynote presentation.
"It was the first virtual conference of any significance," Michael contended. "Seven hundred people came to it, and it was completely online."
Brian Clark, from CopyBlogger; Darren Rowse, author of Problogger, Chris Garrett, co-author of ProBlogger the Book, and other marketing thought leaders gave presentations on how major social media campaigns are formulated and executed. Based on this event's success, Michael conceived the idea of launching a blog covering social media. He contacted Liz Strauss, author of Successful Bloggers, and Brian Clark to communicate his idea and get some feedback.
"I partnered with some key strategic people; and they were Mari Smith, who is the Queen of Facebook; Chris Garrett, who had co-authored ProBlogger the book; and Denise Wakeman, from the blogsquad," Michael explained. "They were what I call my firestarters because they helped me start some fires in some circles to get some attention to me."
Along with Jason Falls, who blogs on Social Media Explorer, and Casey Hibbard, author of Stories that Sell, Michael composed a team of writers who composed guest posts on Social Media Examiner. A proportion of each of these writers' followings visited Social Media Examiner after its launch on October 12, 2009. Shortly after the launch, Michael spoke at Blog World Expo where he interviewed 16 social media marketing thought leaders including Chris Brogan, who authors a blog on human business, and Scott Monty from Ford. Michael released these videos over 9 months slowly.
"We had 13,000 people visit the website; in the first two weeks actually," Michael said. "By the 2nd month we had 25,000 visit the website."
Michael's objective was to publish a long magazine-style article every weekday. He wanted to deliver 20 articles a month like a real print magazine. He even called Social Media Examiner an online magazine, as opposed to a blog.
"Our editorial cycle is long, and we're like a real magazine in that regard," Michael said. "We have editorial calendars, and stuff is planned out 30 to 45 days out."
By the end of the October 2009, Technorati ranked Social Media Examiner as one of the top small business blogs in the world. By January 2010, Social Media Examiner had 10,000 email subscribers, and 55,000 different people visited the site that month. By February 2010, Technorati ranked Social Media Examiner as one of the top business blogs on the planet. Today the site generates 300,000 pageviews a month; Michael had to install two new servers just host all that traffic. Adage ranks it as one of the top 25 marketing blogs in the world. And their Facebook Fan page has over 11,500 fans.
Michael claims that the key to building a community of this size in 9 months is capturing email addresses. Social Media Examiner has many components in place that encourage people to sign up for their newsletter. The subscription form offers a free Twitter tutorial video. They have been able to grow an email list of over 30,000 subscribers.
"We deliver an email into the inbox of our subscribers every single day with the first paragraph of our articles," Michael revealed. "We get between 30 to 40% open rates every single day to 30,000 people."
Their main source of capturing email address is a pop over form that hovers over the screen for first-time visitors. There is also a subscription form on the right sidebar. In all emails there is a suggestion to refer a friend to join the email list. The email suggesting a subscription to a friend reads, "Someone referred this to you. Click here to subscribe." Their Facebook fan page also has a video inviting visitors to subscribe.
Michael also attributes much of the site's success to its Facebook fan page. Mari Smith, author of Facebook Marketing:. An Hour a Day, has been instrumental in helping Social Media Examiner grow its fan base. Invitations to join the Facebook fan page were broadcasted to the email list. Social Media Examiner attained 1,000 fans almost overnight. There are also many components that allow people to join their Facebook fan page, such as a social plugin that shows all of a visitor's Facebook friends that like Social Media Examiner.
"And the keyword was, 'Join,'" Michael said. "We didn't say, 'Follow us;' we said, 'Join.'"
Social Media Examiner's Facebook editorial guide involves breaking news as opposed to writing features on the flagship website. Amy Porterfield, Cindy King, and Michael Stelzner manage the Facebook page. They make it a rule to reply to every comment. On Friday they invite experts to spend an hour with them on Facebook. Fans are invited to post questions on Facebook.
As an example of the Social Media Examiner page's influence, Facebook once announced that they weren't allowing organizations to develop custom landing tabs unless they had a minimum of 10,000 fans. Social Media Examiner's fans protested, and within 24 hours, Facebook administration changed their policy to allow pages with less than 10,000 fans to develop custom landing tabs.
Social Media Examiner will also be promoting the Facebook Success Summit 2010 using Facebook. They will invite people through the event tab on their Facebook page. They will be inviting people to attend free webinars showing how businesses are using Facebook successfully. During the webinars attendees are allowed to comment on the event tab, so their comments can populate their Facebook news feeds and promote the event to their friends. The webinars will have a link that reads, "Sponsored by Facebook Success Summit," directing users to the Facebook Summit landing page. A contest will be held for free tickets. Such campaigns will be promoted through email and Twitter broadcasts.
These same type of tactics were employed promoting Social Media Examiner's last event, Social Media Success Summit 2010. Over 2,500 people were in attendance paying between $300 to $500 a ticket. The event generated almost $900,000. The Facebook Summit is expected to generate an equal or greater amount of revenue than the first summit. Michael also attributes this success to the ultra-rich content that is delivered on Social Media Examiner. He figures that if people get such great information for free, they are going to eagerly want to see what they could learn if they pay for a conference.
"Every single article that comes to Social Media Examiner goes through four editors before it goes live," Michael said. "Step one, it goes to our associate editor; then it comes to me, I'm the executive editor, then it goes to a copy editor who is a professional copy editor that ensures that the language is perfect; and then it goes to our managing editor, and then it goes live; so it goes through four different quality assurance processes before it goes live; and a lot of articles get rejected because they just don't meet the standard."
Related
Popular in the Community