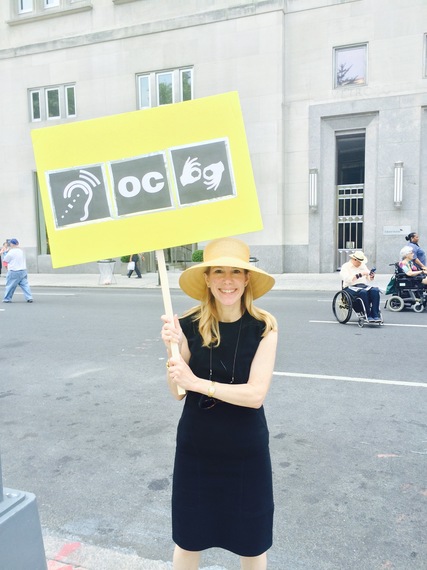 Imagine waking up one day and learning that your daughter has a hearing loss.
Imagine finding out the access your daughter needs doesn't exist in this country but does elsewhere.
Then imagine that you could be the catalyst to effect change in this country...
I don't have to imagine it, since that is what I did. No one was going to force our family into some alternative "special" universe. I decided it was easier to change the world then to change me. If I could do it, so can you.
Through trial and tribulation, I developed effective strategies. These are some of the tactics that I used.
1-Don't Be Afraid To Ask For What You Need
Many places will tell you that you are the first dissatisfied person in order to discourage you. They are just trying to get you to go away, so don't let them deter you. Be persistent. Some of my biggest and most successful projects took years to put in place. Organizations now know they cannot intimidate me.
In England, the Buckingham Palace staff at the time didn't care that the hearing access signage wasn't correct . So, I wrote the Queen. Buckingham Palace fixed the signage. While this might seem bold, it worked.
Another time I was in Ecuador and was disappointed by the lack of hearing access.  My tour guide happened to know the Vice-President's wife.  The then Vice-President uses a wheelchair and is a champion for people with disabilities.  My guide suggested I contact them and I did.  This led to my speaking at the World Disability conference and publishing an article in "Inclusion without Borders," a book that is being distributed globally through Ecuador's consulates.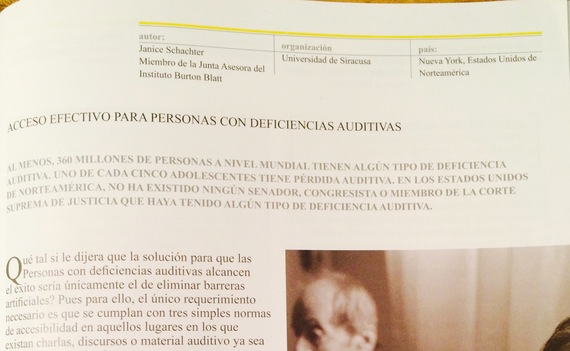 2-Research The Contact Person
Google the person and read their LinkedIn information before speaking or meeting with them. Understand how they tick or learn something about them to help them relate to the issue on a personal level.
NBC implemented captioning standards in its contracts because the chairman's grandchild has a disability and he understood the need for disability access. The Association of National Advertisers then used these standards to develop "The Benefits of Closed Captioning Commercials." The FCC's upcoming captioning standards for television programming will likely be similar to these recommendations. Captioning standards changed because one man understood the need for access. http://www.huffingtonpost.com/janice-s-lintz/thank-you-donald-trump-fr_b_7724758.html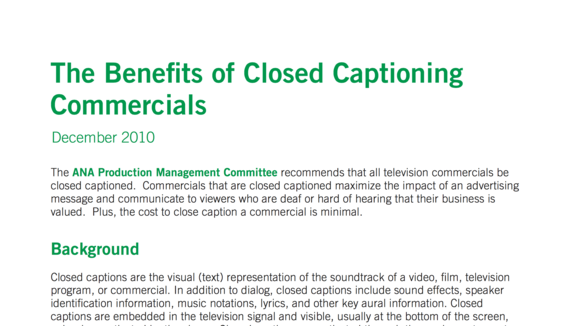 3-Don't Accept Anything For Free
This is critical. People lose credibility. What they can get for free such as tickets appears to be their motivation rather than what they say their goal is. Accepting anything undermines your reputation. Maintaining your integrity allows you to be brutally candid because no one owns you.
Start a log as soon as you begin working on an issue. Note the date, the person's name, their contact information, their assistant's name, a summary of the conversation and what the next step is so you can track the process.
For a school trip, my daughter's class was visiting Ellis Island, which at the time was not accessible for people with hearing loss. My efforts to effect change were going nowhere. After trying everything from filing complaints, calling, meeting with key people at the National Park Service in Washington, DC and even testifying before the subcommittee in Congress; I finally submitted a scheduling request to meet with the former Secretary of Interior. With my form, I attached a 17-page phone log documenting my efforts to resolve the issue. I also asked, "What more as a mom could I do to ensure that Ellis Island would be accessible to my daughter for her school trip?" I made my point, and Ellis Island became accessible. I later helped to write the National Park Service's Guidelines on Effective Access. I am mentioned by name on page 102.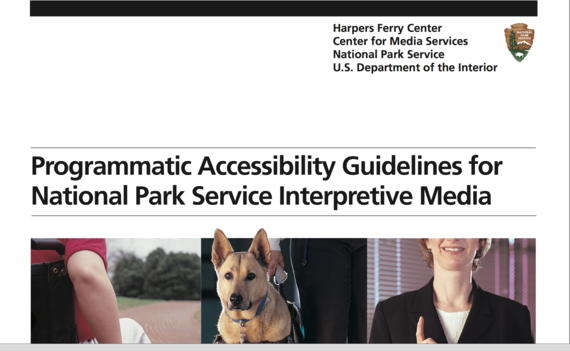 5-Provide Solutions And Not Rants
I learned that resolving an issue tends to happen when I identify the solution. Otherwise the complaint appears as a tirade. Companies are more willing to address the issues when the process is as "turn-key" as possible.
London had hearing induction loops for people with hearing loss at information booths and call boxes in its Tube. Showing the photos and engineering drawings to the New York City Transit Authority made it hard for them to say, "No." Every NYC subway information booth and call box now has a hearing induction loop.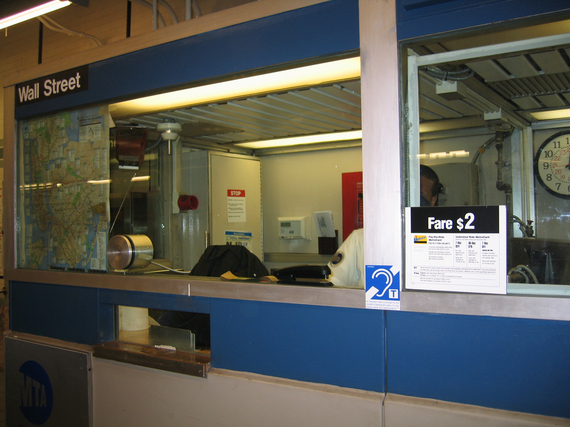 6-Follow Up And Be Persistent
Most people just like to gripe and never follow up, so my following up surprises people. I am convinced that many organizations don't look into an issue until they are contacted again. There are too many complaints, so only those that are critical receive attention. Persistence is necessary.
One time, I read in a newspaper that the former head of the Metropolitan Museum of Art resolved some issues just to get the person to go away. So I changed my strategy and began to call every few days. The museum corrected the problem.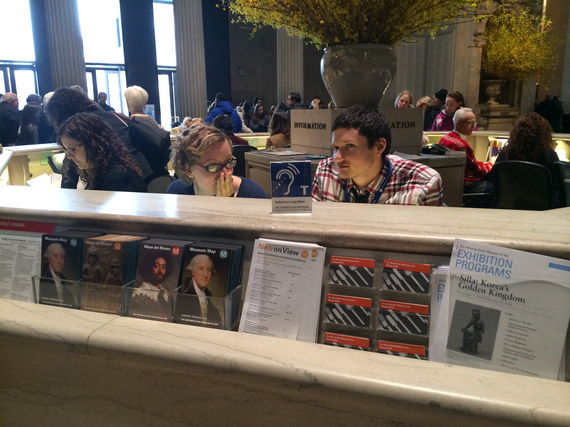 7-Leverage Your Successes
Build on successes somewhere else, including other countries. London taxis have had hearing induction loops since 1998, but loops were not available in American taxis. I brought the London taxi drawings to the NYC Taxi & Limousine Commission which implemented a pilot program. The new Taxis of Tomorrow have hearing induction loops and are adding the necessary signage.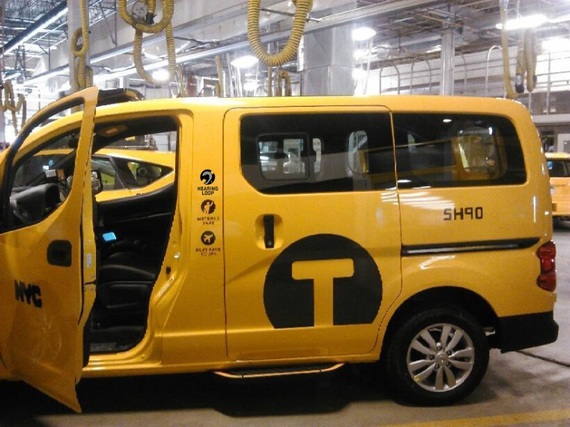 I have also leveraged access across companies and their subsidiaries. The Disney Corporation provided hearing induction loops at Hong Kong Disneyland but not in the US. I used a photo of the access signage and asked why this wasn't available in Florida. Disney implemented the access at all of the Disney owned/operated parks internationally.
Boots Pharmacy in London, a subsidiary of Walgreens, has hearing access but Walgreens didn't. Walgreens has now provided it in two New York City locations. Adding the access nationwide is our goal.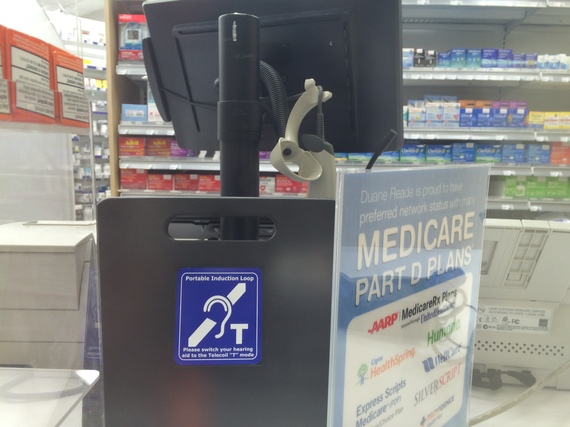 I am just an ordinary mom and if I can effect this change so can you...
Calling all HuffPost superfans!
Sign up for membership to become a founding member and help shape HuffPost's next chapter