Director Rick Famuyiwa was surprised to meet so many young people who were completely unaware of Anita Hill.
This discovery is partly why he said he, along with actors Kerry Washington and Wendell Pierce, were determined to revisit Hill's legacy and bring her story back to the forefront with their new film, "Confirmation," which premiers on HBO Saturday.
"I'm happy this film will be sort of an entry point to who she is and what this forgotten piece of our history was," Famuyiwa, the director of the film, told The Huffington Post at a private screening in New York last week. "It still resonates today."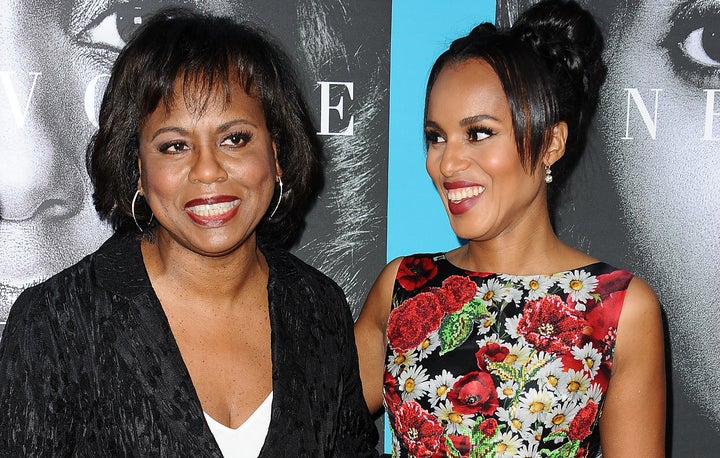 "Confirmation" chronicles the Senate Judiciary Committee hearings that took place in 1991 when Hill, who is played by Washington, was called to testify about her accusations against then-Supreme Court Justice nominee Clarence Thomas, played by Pierce, for sexual harassment during the time period that he was her supervisor at the Equal Employment Opportunities Commission. Her statements, initially given in a private interview to the FBI, were leaked to the press, causing the committee to further investigate. During her testimony, Hill said that after the leak, "I felt I had to tell the truth. I could not keep silent."
At the time of the hearings, Hill was a law professor at the University of Oklahoma and testified that Thomas initiated conversations with her about lewd sex acts and porn films. Thomas, a staunch conservative, has always vehemently denied these accusations and eventually went on to win the confirmation and to succeed Thurgood Marshall, the court's first black Supreme Court Justice.
"Confirmation" focuses on the grueling three-day hearings, and explores how race, sex and politics intersected in a polarizing case that divided America.
"It was such an earthquake in terms of how we deal with sexual harassment and how we deal with race," Famuyiwa said. "Even though we don't talk about that event as much, the reverberations that came from that politically and how we even cover news like this was really altered by this one event."
""There's much more complexity in life. It's about maintaining conversation and chipping away at injustice and bias wherever you see it.""
Race was pushed to the forefront of the hearings when Thomas gave a statement denouncing them as "a high-tech lynching for uppity blacks," and insinuated that Hill was being used as a ploy to destroy him. It was a description so damning that many, including Hill, believed it instilled dread among the all-white, all-male committee members who distanced themselves from challenging Thomas to the full degree.
These moments marked some of the most riveting in the film, including a moment when Hill's counsel admits to her that the hearings would have gone much differently had Hill looked like Thomas' wife, a white woman.
Ultimately, the hearings became a case of "he said, she said." And although Thomas was confirmed in a 52-48 vote, the outcome wasn't perceived as a total defeat by all.
Hill's testimony drew admiration and support from women who were encouraged enough by her bravery to speak up about their own experiences of sexual harassment.
"Sexual harassment was a dirty little secret that most women had but they didn't talk about," NPR's Nina Totenberg, who was the first reporter to break Hill's story, told with the network's politics podcast Wednesday. "Now suddenly, it gets popped into the open. But all of those silent, female experiences materialized in the phones exploding on Capitol Hill."
The number of cases filed to the EEOC doubled in just two years, and in 1992, the year following Thomas' confirmation, a record-number of women were elected to Congress, including Carol Mosely-Braun -- the first black woman to be elected a U.S. Senator. The press even called it "The Year of the Woman."
To Washington, whose poignant portrayal of Hill was not a far departure from the fearless, smart and outspoken woman she plays onscreen as "Scandal" star Olivia Pope, Hill's story is one that still inspires her, and many others, to this day.
"You can say she lost but you can also say she won," Washington said. "She taught me a lot about the importance of using your voice and telling the truth. It's important to everybody, no matter who you are, to feel like there's room in the world for your truth."
"Confirmation" reminds us of the obstacles that women like Hill faced during a much less progressive period in American history, and, sadly, it is a reminder of the sexism and social injustice that women still face today.
"There's much more complexity in life," Washington said. "It's about maintaining conversation and chipping away at injustice and bias wherever you see it."This is about creating change over time."
Hill proved that it only takes one voice to do that. It's time we all listen up.
Before You Go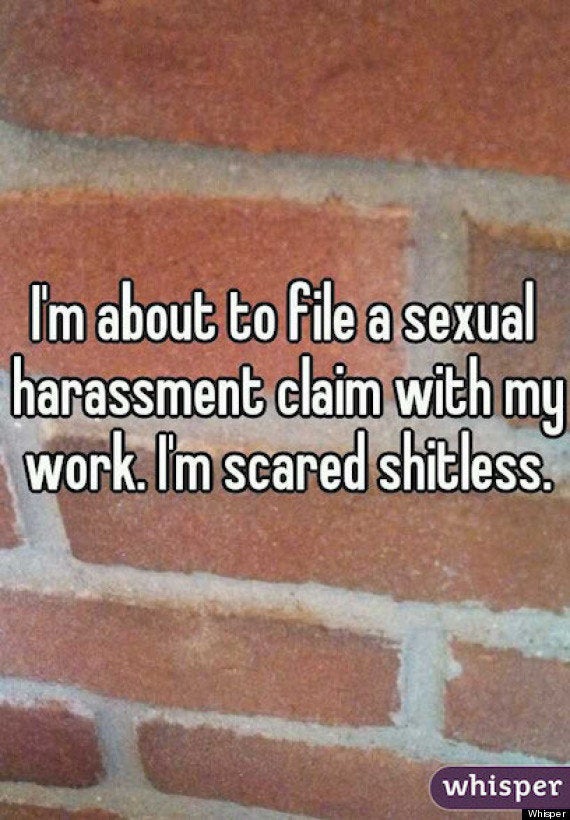 Women Who Reported Sexual Harassment