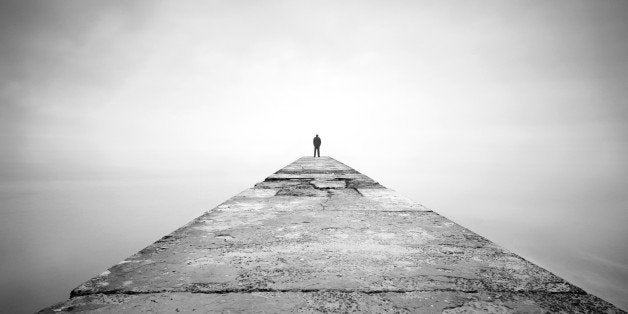 America's 76 million Baby Boomers are losing 4,900 of their parents every day. A surprising statistic, which explains why the number one search at Open to Hope is "Death of a Parent." How are the Boomers handling the death of their cheerleading parents? Wikipedia describes Baby Boomers as "associated with a rejection or redefinition of traditional values."
How, then, will they handle death? Will it be different? When we think of the loss of our parents, our minds naturally gravitate toward the thought, Oh, the poor children lost their mommy. But these bereaved Boomers are adults dealing with the loss of their aging parents. Baby Boomers are on the whole an independent bunch, so I wondered how they were reacting to the death of their parents. I know from personal experience that several of my Baby Boomer nephews chose not to see their father's body after his death. I also know that the funeral industry is concerned that Baby Boomers are moving away from the traditional funeral.
In my search for information on Baby Boomers and death, I ran across a newly-published book, Four Funerals and a Wedding: Resilience In A Time Of Grief, written by Baby Boomer Jill Smolowe. Within 17 months Jill lost four family members including Joe, her beloved husband of 24 years; her younger sister, Ann; and her mother. I wondered: is "resilience" going to be the new buzzword in the Boomers death vocabulary? In the first pages of Jill's book, she writes, "Throughout the last five years, neither my needs nor my behavior have matched the American cultural script for exhausted caregivers, heartbroken widows and grieving family members."
Early in her bereavement, she kept hearing, "Oh, you're amazing." Rather than making her feel encouraged, it made her feel that she was not showing the traditional response, and thus she was not grieving correctly. Being a Baby Boomer, she was very determined to move on. The thing was that Jill expected to fall apart -- after all, that was supposed to happen, especially to people like her, who had a history of depression. Her reaction surprised her. Sure, she was sad and grieved for her loved ones, but she also had her moments of happiness. She found that grief comes in waves and not stages. Her effort to understand the reaction to the losses she had suffered led Jill, a senior writer for People Magazine, to the work of Dr. George Bonanno, a Clinical Psychologist at Columbia University and author of The Other Side of Sadness: What the New Science of Bereavement Tells Us about Life After Loss. Jill was relieved to read that humans are wired to survive and that Dr. Bonanno's research showed that more than 50 percent of people return to normal functioning within six months. She found that she was not so different after all, and that within the sadness of loss there is also room for the joys of living.

Some things Jill thinks Baby Boomers may want to know regarding grief include:
Unlike clinical depression, you do not "lose yourself" in grief.
Grief comes in waves and a walk, chat with a friend or a funny movie can provide relief.
Grief does not always come in stages. For example, some people never experience anger.
Some of Jill's recommendations when facing the death of a loved one include:
Clarify your loved one's wishes concerning such issues as end-of-life care, burial and commemoration.
Talk openly with family members so that you can work together to honor their wishes.
Set up a plan and put something in place beforehand. For example, who will be where during the final days.
Don't let peoples' expectations and assumptions dictate the recovery process. Listen to your own instincts and needs. Jill, for instanc,e married a widower seven months after her husband died.
Please watch below to learn more about how, Jill Smolowe a Baby Boomer dealt with grief. If you are a Boomer let us know how you are doing.
Related
Popular in the Community