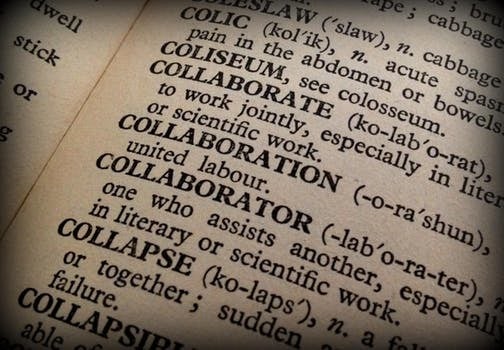 I first met Steph Ryter and Gary Hallgren of Arity (a technology start-up founded by The Allstate Corporation) earlier this year when I was invited to be on a culture panel at their inspiring office space located in Chicago's entrepreneurial hub in the Merchandise Mart.
Their incredible story has stuck with me since.
Like many of you, I've been around in the corporate, consulting, and now entrepreneurial world for a while. Like many of you, I've had my share of disenchantment with lip service being paid to building great places to work and creating a "people first" culture.
Gary and Steph seem to have cracked the culture code by fostering an environment of trust, mutual respect, tolerance for failure and transparent communication.
I asked them to sit down with me and share their story so we can all benefit from the lessons they learned along the way.
Often, leaders seem to think they need to choose between driving the business and creating a culture where people can thrive. In a recent LinkedIn post, Arity's President Gary Hallgren outlines that this is not a zero sum game and that both can and need to co-exist. He elaborates on this during our interview: "What makes up a tech company is its people. And how do you get the best people? By creating a mission that everyone can get excited about and can be a part of bringing to life. And then, you need to create an environment where people are given the freedom to do just that. With this strategy, we have been able to successfully attract and retain scarce tech talent."
Trust is the foundation of a sustainable culture. Outlines Steph Ryter: "When Gary approached me to take on the role as Creative Culture Leader at Arity, he said 'Make this a cool place to work. I don't care how you do it.' I never heard a leader say this to me before. When I started researching what makes other tech companies cool I came across one that openly published their culture code and I felt that is something we should have as well but that it needed to be unique to Arity."
Adds Gary Hallgren: "I view culture as a side effect that you experience because you are at the place you work at. Side effects can be good or bad. What is the pill you ask your employees to take and would you take it yourself? This is not about ping pong, it is about how they feel about the work we do and the company."
"All of this doesn't happen overnight. Everything is very intentional. There is a lot that happens behind the scenes. We have to model the right behaviors as a leadership team. When employees ask to do something it's not a 'no', it's a 'yes, and'…," level sets Steph Ryter.
So, how does Arity sustain their unique culture?
"We do everything other start-ups do – we offer free breakfast and we don't have a dress code or (cubicle) offices. What we've found is that our employees prefer to come to the office than working remotely. There is a real sense of community here," highlights Steph Ryter.
She continues: "A few of the things that make us unique are offering a 'Learn Day' – it's a meet up anyone can sign up for to teach other employees about something they are passionate about and be seen as an expert. It doesn't have to be anything work-related. That provides our employees with the opportunity to showcase a little bit of themselves which in turn translates into engagement and productivity."
As Arity is expanding globally – they currently have offices in Northern Ireland and India – they are faced with the new challenge of sustaining the unique Arity culture across time zones and cultures.
"We just created a Facebook page so we can celebrate people globally and see faces of colleagues across the world," outlines Steph Ryter, describing one of the initial steps Arity has taken to build a virtual community.
By the time of Arity's recent one year anniversary, accolades for their work place culture have started to roll in, including as a Timmy Awards finalist for Best Tech Work Culture. But Gary Hallgren keeps it real: "This is not a smooth journey. We learn, and we adjust, same as we do with feedback we receive from our customers." He adds: "We survey our employees on an ongoing basis. Some companies shy away from this because they don't want to expose themselves to negative feedback. I think you need to be honest about the bugs. You need to understand to be able to correct. Even if you get an answer you might not like."
Knowing there are collaborative leaders like Steph and Gary makes me hopeful as I look towards the New Year. I hope you also found some inspiration in this story so, collectively, we can move the needle on crafting work environments where people can thrive and be their most productive selves, "… the kind that sends you home satisfied that as you work toward your own goals, you also support those of your company and a greater good, and that your contributions are valued and respected. The kind that even on the roughest days, you still love your job because of what you're ultimately trying to accomplish," describes Gary Hallgren in his aforementioned LinkedIn post.
Isn't this the kind of environment we all want to work in?
How will you make culture a shared leadership priority in 2018?
About the author: Nicole Dessain is a talent management and HR "nerd". She loves to blow up long-held beliefs that stop us from preparing our organizations for the future of work. Nicole feels lucky to have had an amazing corporate HR and consulting career that she has recently turned into her own start-up, talent.imperative inc, a talent experience design consultancy. Her second, not-for-profit business, DisruptHR Chicago, was launched in 2016 and has inspired more than 1,100 HR and business leaders in the Chicago area. Nicole is a HuffPost contributor and collector of stories featuring innovators at the intersection of strategy, culture and talent. You can find her on LinkedIn, Twitter, or connect via Email.
This post was published on the now-closed HuffPost Contributor platform. Contributors control their own work and posted freely to our site. If you need to flag this entry as abusive,
send us an email
.