Omar Ahmed heads the SEO and Content Marketing division at CBO, a Google Premier Partner in Sydney, Australia. He works with Adobe's Business Catalyst division and other large brands to create enterprise digital campaigns. He discusses why and how Australian retailers can continue to thrive using digital strategies, even after the arrival of Amazon on Australian shores.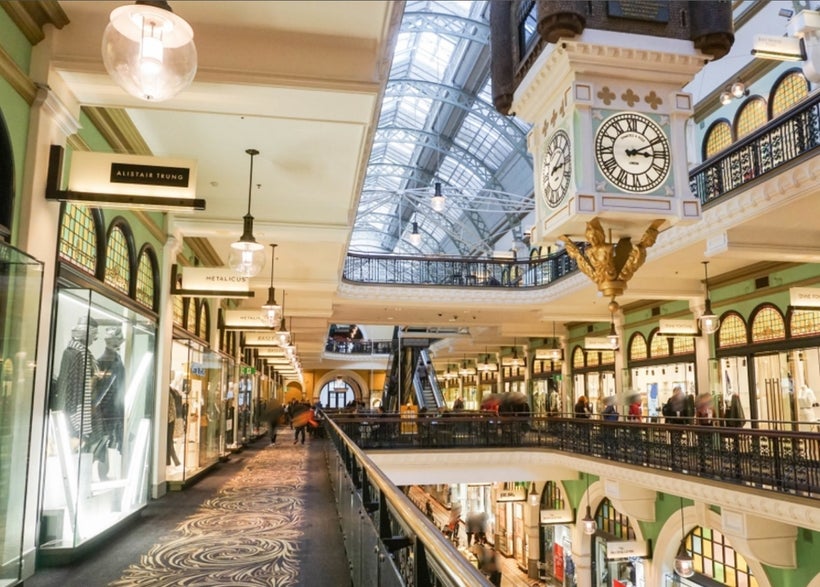 20 years since Jeff Bezos set out to redefine online commerce, Amazon has gone from a modest $438 million IPO in 1997 to a $460 Billion powerhouse today. The eCommerce giant is on track to become the world's first trillion-dollar company in 2018, and entering the Australian market is the latest footprint in that journey. A massive product assortment and commitment to low pricing are few of the reasons that have Australian merchants worried about the "Amazon Effect" taking over the retail sector.
However, one area that still happens to be a level playing field is digital. Major tech firms like Google are investing billions in artificial intelligence technology to ensure that as customers hop from one channel to another, they are still served with the most relevant products and sellers that align with their buyer persona. In the current landscape, generating online sales has more to do with being relevant to users as opposed to having a colossal budget for marketing.
Position for multi-channel impact
Take the example of a simple search for "training shoes" online. In Google's Australian version, the top search results display local retailers instead of the global brands that actually manufacture the shoes and have online stores themselves. In a digital landscape where deep algorithms are at work to connect buyers with the most relevant seller, Aussie vendors are only competing with Amazon and other large e-tailers in their niche, not as a whole.
Local retailers can make a huge sales impact and keep larger competitors at bay by developing a multi-channel digital footprint that aligns with the customer's journey. We validate this with experience from the Australian market, where we work with 194 multi-location, franchise-model businesses, including retailers that have a nationwide presence. By incorporating core multi-channel strategy components, Aussie businesses can digitally position their brands for success while powering engagement.
Understand the customer touchpoint journey
To be able to drive customer engagement, retailers first need to identify the various channels that customers utilise across their purchase journey. Latest research from SAP's 2017 'Australian Digital Experience Report' reveals that 43% of Australian customers are using at least 5 channels to engage with businesses. These can involve anything from website and social media, to mobile and actual in-store interactions.
However, leveraging customer touchpoints for engagement has not exactly been the strong point locally. Global insights consultancy TNS revealed last year that only 30% of marketers in Australia were truly able to leverage the power of multiple touchpoints to power customer experience.
The easiest way to stave off touchpoint confusion is to analyse customer interactions by segmenting them into three core areas.
1. Pre-purchase, or when customers are performing the research that will guide their purchase decision. This could involve social media referrals, ratings and reviews platforms, and even word of mouth.
2. During purchase, such as in-store, website, contact centre, email orders, as well as 3rd party point of sale.
3. Post-purchase, which can include billing portals, transactional emails, support teams, online knowledge bases, and similar activity areas.
Mapping the customer's touchpoint journey is the first step towards engaging and retaining customer attention.
Adopt a "one experience" policy across all channels
Once retailers have a clear idea of what the customer journey looks like in their niche, the next step is to define the experience that will be offered across it. According to Forrester's 2017 'Australia Customer Experience Index', brands that are succeeding are those that offer emotionally positive experiences across all touchpoints. Amazon's brand promise is giving customers what they want, at low prices and rapid delivery service.
Australian retailers need to strengthen their brand identity across all channels to earn the same type of loyalty. The need is to define a singular experience benchmark and then implement it across all touchpoints. If the "Click and Collect" section on a retailer's website promises a smooth hand-off at the store, customers should not have to face long queues or confusion about where to go to collect their items. The transition between channels should be effortless for the customer.
Invest in the right areas, backed by data
We live in a data-rich world where retailers can collect key information about customer behaviour through a variety of methods. From cookies on the website to sales analytics, the right approach to understanding data can be the difference between gaining and losing customers.
Online data in the form of web analytics, search marketing and online Pay Per Click (PPC) reports, email campaigns, mobile commerce intelligence, and social media analytics can help retailers understand what online areas are delivering and which touchpoints need more focus. From an offline channel perspective, in-store sales, contact centre data, customer satisfaction surveys, and response to print campaigns can be aggregated to get a holistic view of customer sentiment. By adopting a data-driven operational posture, Australian retailers can get visibility across the customer funnel and develop actionable insights.
In an environment where the line between digital and physical, online and offline, is becoming increasingly blurred, Australian retailers can truly succeed with a multi-channel approach that puts the customer first. In the Amazon era, this is more important than it has ever been.
REAL LIFE. REAL NEWS. REAL VOICES.
Help us tell more of the stories that matter from voices that too often remain unheard.
This post was published on the now-closed HuffPost Contributor platform. Contributors control their own work and posted freely to our site. If you need to flag this entry as abusive,
send us an email
.