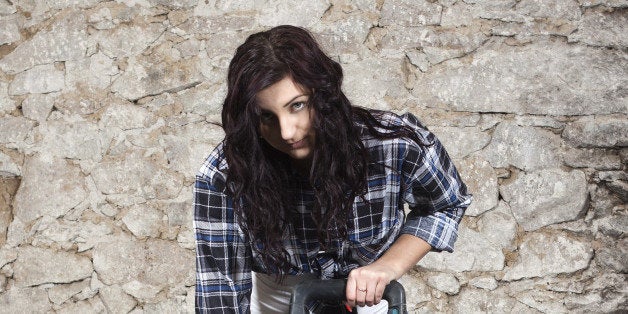 Three years ago, I spent the most trying six months of my life, followed by six months of big-fish-in-little-pond victories. My hardship was as unremarkable as a breakup and unemployment.
During these periods, friends rally and say things like, "It's time to launch an all-out attack on life." I was the sort to reply, "Bring me cookies, I'll be under the covers."
But for whatever reason, this time, that kicked-while-down feeling, rather than causing me to retreat, caused me to tackle neglected tasks. Maybe I felt there was nothing more to lose, or maybe what I had lost were like gangrened limbs. Even as I grieved the absence of those limbs, the absence of the disease liberated me. I threw away clutter and organized my life. I re-edited and entered three of my short films into big festivals. I revised and entered essays and stories into writing contests.
The result? I got rejection letters from every single film festival and writing contest.
This did not infuse me with fresh enthusiasm. The situation went from grim to bleak when I also became technically homeless: I couldn't afford to pay my rent, so I subletted my apartment and took up housesitting for friends. My spirit was pummeled; my ego was in shards. I was also suffering from the affliction of freshly broken-up people where every sappy song sends you into a fit of tears in the supermarket aisle. I knew I'd hit bottom when one night, curled up on the couch, housesitting and watching Californication, I burst into tears at Hank Moody's glib lines about women as if hearing him recite sonnets to the loveless.
Broke and broken, I hit the road with a traveling trade show for a retail store. If you're thinking carnie, you're not far off. I had done promotional modeling for trade shows before, but this was no "candy a** smiling in a sexy 'lil tee" job. This was grimy, tear-your-cuticles manual labor, which I had turned down several years in a row. It was 14-hour days of set-up, breakdown, lifting, hauling, you-may-as-well-be-sleeping-in-cinders work. You could see why I would've turned it down in the past, and maybe you're wondering, like I did, why anyone would've offered it to someone as self-pampering as I in the first place. But this time around, I sought them out. As much as I had a talent for living off of nothing, I needed to stockpile money so I could move back into my own apartment.
Each show, between set-up, breakdown and the actual event, was four to six days in a row. To my own astonishment, I didn't quit after the first grueling one. In fact, not only did I end up working every single show in five cities, I did it ungrudgingly. Let me take it a step further: I was grateful, in spite of having developed frayed, rough hands with welled-in dirt I couldn't scrub out. My muscles despised me and took every chance to let me know through aches from the cords of my neck to the balls of my feet. This was a surprising new side to me -- gratitude in the face of backbreaking, blue-collar grind. Well, the dirt was new too, but not nearly as unfamiliar as manual labor. This must have been what people meant by character-building.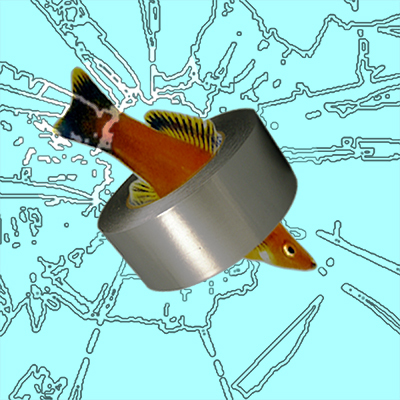 While being a "carnie," I learned invaluable notions that I may never have otherwise:
First and foremost, I learned that zip ties are the new duct tape. I'm not kidding. I hadn't known about zip ties. Zip ties connected and held together pretty much anything that needed to be repaired or attached. Except my shattered ego.
I also hadn't known that labor and exhaustion are better than idleness and that empty feeling. I discovered vast reserves of energy in myself to which I'd been oblivious. I got to see myself capable of hard physical work, of adapting to situations out of my so-called comfort zone and of getting on exceptionally well with all kinds of people. My "carnie" experience let me see the concepts of follow-through and endurance aren't antithetical to who I am.
Finally, even more beneficial than the infinite uses of zip ties, was realizing there is no shame in earning your own way in what amounts to hard labor. It's actually honorable.
Mining strengths I did not know I possessed put my ego back in action.
It turned out that entering my little films into big festivals was a necessary step for me. For one thing, having to face I wasn't ready, prompted me to begin taking filmmaking classes. For another, when l would be ready, I'd get to skip the insecurity/hesitation stage before submitting to the big, bad giants. I have already crossed their scary threshold and I know the worst thing that can happen, because it did: I got rejected. But here I am, still at it.
My new classes proved to be my little pond, and for a time, I became a happy big fish. I made a comedic short film and as top vote-getter in my class, it ended up at a screening in a packed auditorium with people standing against the walls. It was the first time I saw one of my films projected on a big screen.
Around the same time, I won first prize in a poetry contest, and a bit of cash to boot. Then I booked a national commercial, with a little more cash. Any amount of cash is good to the unemployed.
My recent rejections were reversing themselves in small ways. My big-fish-little-pond victories made me feel like maybe big-fish big-ocean victories weren't out of reach.
Naturally, I continued to experience both triumph and defeat. For example, I booked a lead in an independent film that brought me to Sri Lanka. But while I was shooting there, my uninsured car was stolen back in Los Angeles. It took me three months to replace the car, which left me crippled for all intents and purposes in Los Angeles, a city not known for its public transportation.
I knew then, life would always be made up of victories and setbacks, blessings and curses, progress and -- at times -- no results.
I'm not unique in letting my fear of failure paralyze me -- obviously, if I don't put myself out there, I won't get rejected. But that line between nothing happening and the possibility of something grand happening is pivotal, as long as we allow it to jolt us into mobility.
Calling all HuffPost superfans!
Sign up for membership to become a founding member and help shape HuffPost's next chapter