It seemed like a miracle to me when Bea Arthur became dedicated to the Ali Forney Center.
It was 2005, 3 years after we first began offering shelter to homeless LGBT youths. We were a small organization, tiny in comparison to so many of the huge, well-established charities in NYC. But we were addressing a terrible problem, that of LGBT teens being thrown to the streets in enormous numbers by unaccepting parents. At the time we only had 12 shelter beds, and over 100 youths waiting out in the streets to get into those beds, which they saw as precious, for with us they wouldn't face the homophobic harassment they often endured elsewhere.
A wonderful man named Ray Klausen became a volunteer. He's an iconic set designer for stage and screen. He has worked with many superstars, including Madonna, Barbra Streisand, Elvis, even Judy Garland! When he saw how badly we were struggling to provide for the many youths flocking to us for help, he wanted to help us raise funds.
He decided to reach out to his friend Bea Arthur. He called her, and explained the mission of the Ali Forney Center and how badly we needed help. He asked her if she would revive her one-woman Broadway show as a benefit for us. While she was certainly aware that she was an icon to the LGBT community, but hadn't realized that so many LGBT youths were being driven to the streets. It outraged her sense of justice and decency. She immediately agreed to help.
Ray assembled a group of show business pros to put the show together. And Bea went to work, giving interviews promoting the show and our work. In an interview with Next Magazine, Bea said "These kids at the Ali Forney Center are literally dumped by their families because of the fact that they are lesbian, gay or transgender -- this organization really is saving lives."
Finally the momentous day arrived. Bea flew in from her home in California. It was a cold damp day in December. Bea disliked the cold so much that she usually refused to go to cold winter climates. In fact, she didn't even own a winter coat. She had to borrow a coat from her bosom buddy Angela Lansbury for the trip.
When she arrived at the theater I was taken aback by her appearance. In my mind she was a force of nature; the indomitable feminist Maude striking terror into Archie Bunker, the ever intimidating Dorothy Zbornak who silenced prison cellblock uprisings and threw Betty White into closets. But I met a surprisingly frail and seemingly shy and tenuous woman. She was in her mid-80's, and looked much older and weaker than in her promotional photos. I found myself becoming nervous about her ability to put on her one woman show.
My worries proved ridiculous. When she came on stage in front of an adoring audience, she was the Bea Arthur we all knew and loved.. She had the audience eating out of her hands, as she stalked the stage in her bare feet. She was hilarious, commanding, impeccable. Witnessing this transformation from a few hours before gave me a glimpse into the power of her talent.
Afterwards she joined attendees at an after party to raise more funds for us. I could only imagine how exhausted she was, an elderly woman who had just flown across the country and then put on what must have been a very demanding performance. I sat with her for photos for the media, and then suddenly almost everyone in the restaurant was pushing towards her, grabbing at her, eager for face time with the great legend. Perhaps she was used to this, but I found it kind of terrifying. I asked my husband Raymond, who is built like an NFL defensive lineman, to be her bodyguard, so to speak, and keep people from mauling at her. He made the crowd line up and gave each person a minute with her before ushering them on, At one point he wanted to go to the bathroom, but she grabbed him with an iron grip and growled "Where the hell do you think your going!" with that famous deep voice. Raymond, a devoted fan, was in his glory.
Bea raised $40,000 for us that night. Afterwards she continued to speak about us in interviews, saying that she would do anything in her power to help our kids. Her caring for us was a turning point for the Ali Forney Center. Bea Arthur was show business royalty. That such an icon would stand up for us, would use the power of her celebrity to call attention to the needs of homeless LGBT youth, was invaluable. She made many more aware of the importance of our work, and helped bring in many new donors. Now between our 12 housing sites and 24/7 drop-in center we are able to provide for over 1,000 youths per year.
3 years later she died. I cried as I read the obituaries, particularly when I learned that for a number of years she had quietly and privately struggled with cancer. I then realized that she had been sick when she performed for us, when she flew across the country into the cold, and pushed herself so hard to help our kids. I reflected with awe upon the greatness of what she had done, upon the greatness of her heart.
A few months later it was a terrifying time for us. It was the height of the recession, and donations that support our work had diminished significantly. We were struggling to keep our heads above water, having a devil of a time paying our food bills and the rents on our shelter apartments. One morning that summer, as I was driving to work I got a message that one of our landlords was threatening to evict us because of late rental payments. I was in a panic, fearing that we would not be able to continue to provide for the very vulnerable youths who rely on us to survive. Feeling utterly overwhelmed I pulled my car to the side of the road, and Catholic child that I am, prayed to all my saints for help, as well as to everyone I could think of in heaven that cared about us. I included Bea in my prayers.
When I got to my office I received a call from Billy Goldenberg, one of Bea's best friends. He told me that the Ali Forney Center was a major beneficiary of her will. Several weeks later a check for $300,000 from her estate arrived in the mail. I honestly don't know how we would have made it through the recession without that extraordinary gift. Bea Arthur truly meant it when she said she would do anything to help our kids.
At her memorial service I pledged in my gratitude that the first building the Ali Forney Center owned would be named in memory of Bea's great goodness to our kids. And now 6 years later we are beginning, with the generous help of the New York City Council, and Manhattan Borough President, in partnership with the Cooper Square Committee, to renovate a long abandoned building turned over to us by the City of New York. When the renovations are complete it will provide a long term housing program where 18 of our youths will live. It will be a place where they will heal from the wounds of family rejection and homelessness, while they focus on getting jobs and going to school. A place where they will be able to rebuild their lives. The Bea Arthur Residence for LGBT Youth.
This week we begin the renovations to the building. Some of our youths and staff and friends and supporters gathered at the site for a groundbreaking ceremony. Instead of cutting a ribbon, we cut a cheesecake. Because for Bea and her golden girls, all troubles could be resolved with cheesecake and friendship. The Bea Arthur Residence will also be a place where LGBT youths will find friendship, support and love.

I thank you Bea, for flying across the country into the cold, to help us protect our youths. I thank you for your compassionate heart and your noble spirit. I thank you for recognizing that LGBT youths are deserving of love, and speaking out for them. I thank you for your amazing generosity that got us through tough times. From the bottom of my heart, Bea, I thank you for being a friend.
To learn more about the Bea Arthur Residence for LGBT Youth or to offer support, click here.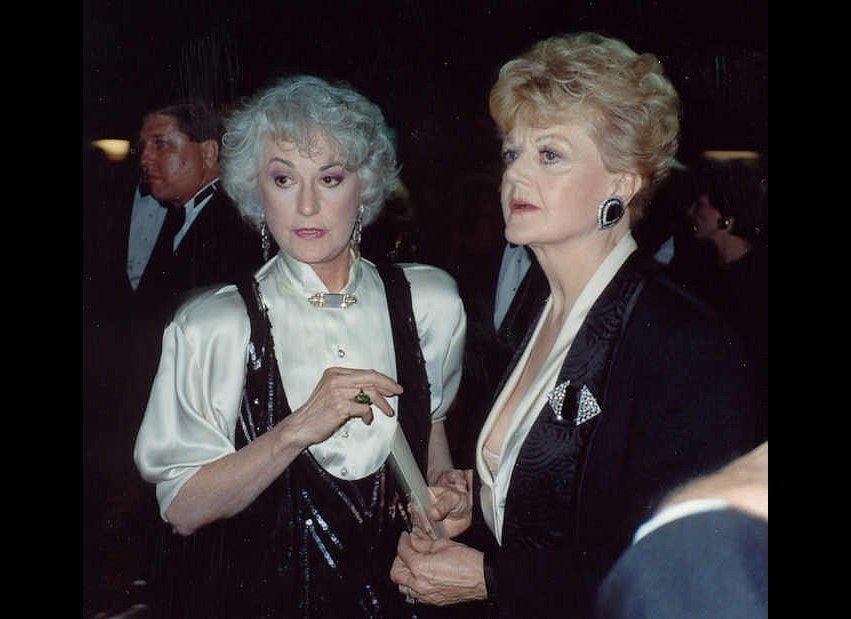 Bea Arthur
Related
Popular in the Community