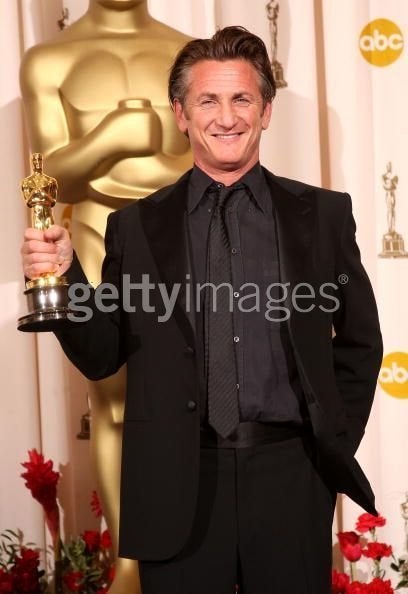 In recent days, journalists around the globe have reported on the efforts of Asian governments to censor speech and images in support of gay rights from the broadcast of last Sunday's Oscars. According to the AP, the Hong Kong-based, Murdoch-owned STAR network, reaching more than 300 million viewers in 53 countries, muted any mention of "gay" or "lesbian" during its tape-delayed, English-language re-broadcast of the Oscars. Sean Penn and Dustin Lance Black, who both won Oscars for their work on the film Milk, used their time at the podium to voice support for same-sex marriage and equal rights for gays and lesbians.
In mainland China, where the Academy awards was broadcast with Chinese subtitles on state-run China Central Television (CCTV), censors did not mute out material deemed sensitive, but rather, and even more shamefully, omitted or mistranslated all language and images dealing with homosexuality. According to a Monday post on the China-based blog Shanghaiist, the CCTV broadcast cut out two gay kisses shown during the broadcast and completely eliminated Dustin Lance Black's acceptance speech after he won for best original screenplay.
Black, who is openly gay, invoked Harvey Milk in his speech and promised equal rights "very soon" to the nation's gay youth. "If Harvey had not been taken from us 30 years ago," Black said, "I think he'd want me to say to all of the gay and lesbian kids out there tonight who have been told that they are less than by their churches or by the government or by their families that you are beautiful, wonderful creatures of value." While Black's speech was widely considered one of the more moving and memorable moments from this year's Oscars, for viewers in Hong Kong, Singapore, Malaysia, India, Taiwan and Thailand, the speech was heavily censored, while those in mainland China didn't hear a word of it.
For anyone who missed it, here's Dustin Lance Black's speech:
But the award for the most creative method of censorship goes to the CCTV censors for their work during Sean Penn's acceptance speech. Penn, who won for best male lead, began his speech by saying, "you commie, homo-loving sons of guns." The politically active actor then spoke passionately to those who voted to ban gay marriage in California. "For those who saw the signs of hatred as our cars drove in tonight," said Penn, "I think it's a good time for those who voted for the ban against gay marriage to sit and reflect on their great shame and their shame in their grandchildren's eyes if they continue that support."
Here's Penn's speech in its entirety:
Instead of simply omitting Penn's acceptance speech, as they did for Dustin Lance Black, China's censors decided to mistranslate Penn's words so that his speech appeared to make no mention of gays. According to the China blog Black and White Cat, CCTV subtitled Penn's line, "You commie, homo-loving sons of guns," with "你们可真够宽容的." The rough translation of these characters is, "You really are so generous." So, to non-English-speaking Chinese viewers reading the subtitles, Penn never uttered the word "commie" or "homo," or Mao forbid, a sentence incorporating both.
Here's a clip of Sean Penn's speech from CCTV-6 so you get an idea of how viewers in China saw the speech:
Shanghaiist also notes that the part of Penn's speech that calls for shame of Prop 8 supporters was mistranslated to "每个人都有平等权利," which, in English, means "everyone has equal rights." Nothing about shame or gay marriage -- hardly a faithful representation of Penn's words.
While we've come to expect this type of censorship from Beijing -- in fact, CCTV censored clips from Brokeback Mountain at the 2006 Oscars -- the widespread omission of gay rights speech throughout Asia demonstrates the extent to which Asian broadcasters are still remarkably homophobic. In a comment to the AP, a rep from STAR said that the company had "a responsibility to take the sensitivities and guidelines of all our markets into consideration."
But perhaps the greater responsibility of networks like STAR and CCTV is to present the Academy Awards truthfully to their viewers and give them an honest view, in this case, through the lens of Hollywood, of the issues -- gay or otherwise -- affecting America and the rest of the world.
Popular in the Community