This post is excerpted from the book Bare Reality: 100 Women, Their Breasts, Their Stories created and edited by photographer Laura Dodsworth, in which 100 women bravely share un-airbrushed photographs of their breasts alongside honest, courageous, powerful and humorous stories about their breasts and their lives. Women from all walks of life took part, aged from 19 to 101, sized AAA to K, from Buddhist nun to burlesque dancer. This is one of those stories.
Images below may be considered NSFW to some readers.
I'm a burlesque dancer who doesn't fit the beauty archetype.
It's interesting to talk about breasts separately from the rest of my body because I have never conceived of them that way. When I look in the mirror I see an hourglass shape composed of my breasts and my hips. It is that line that I connect with. It's not a shape you would see on billboards as a perfect physique, although I like it. When I thought about this interview I realized I had never conceived of my breasts separately. When I perform and dress as a burlesquer, my breasts are just part of a reveal of many parts of my body.
Burlesque is a real litmus test for a lot of people in how they feel about women controlling and enjoying their bodies, or using them as a tool in an intellectual performance. Men are normally quite embarrassed to be there and they are not sure how they are supposed to react to a burlesque performance in front of other women. Women have a whole spectrum of responses.
After the performance you socialize at the bar and meet the audience. This group of young girls came up to me, and funnily enough one of them happened to be my bikini waxer. She has seen a lot more of me than I have of her! She is a beautiful young woman, she meets a lot of the standards of a beauty idol. She was saying, 'That was amazing. I would like to do some lessons, but I don't think I can perform. My breasts are too small.' I thought they looked perfectly in proportion, but she is slim. She leant in and said, 'You can see, all my friends have really big breasts, and I would love big breasts.' I had never experienced someone not doing something they want to do because of a perception about their breasts. The burlesque show she had just watched featured a woman who's had a mastectomy, with one breast, a woman in a wheelchair, and me, size 14, plus a woman in her 50s and a couple of men. So I thought, 'Where did you put yourself on the spectrum when you decided you couldn't fit in?' It was sad.
It's interesting how women react when they see a burlesque dancer who doesn't fit the beauty archetype. Very early on in my career, a young girl came up to me and said, 'It's so nice to see someone overweight do burlesque.' I'm not an orthodox beauty. She enjoyed the performance but was still policing it. Bless her, she was very inebriated. The comment was a double-edged sword. But it was her hang-up, not mine.
My mother's reaction when I took up burlesque was, 'What! Are you going to be taking your top off on stage?' I never thought I couldn't do it. I go down to nipple covers and knickers for some of my acts. I have friends who do full nudity, and some don't take off any clothes at all. Some burlesque acts are sensual, some are comedic. Sometimes if they use big fans they don't take off any clothes, it's tease and reveal, but no clothes come off. It's a different play on expectations.
In most of the venues I perform in, they don't allow nipples to be uncovered as they don't have that sort of license. The reveal of flesh on show is a determining factor, so nipple covers get round that. In truth, burlesque and gentlemen's stripping clubs are worlds apart. I think the real difference between them is that men have a low opinion of women at strip clubs. They pay women to submit to their desire to strip for them. In a burlesque club you are performing for an audience, it's not one-to-one and it's not for arousal. It's a theatrical performance that has elements of sensuality.
Nipple covers can be part of the costume. For instance, in a Christmas act the nipple covers might be giant snowflakes, or in an act about eating cake the nipple covers might be cupcakes. Sometimes the nipple covers fall off by mistake, it's just one of those things. Normally the audience laughs if that happens. I have large areola. I couldn't trade nipple covers with other girls back stage, as theirs wouldn't cover my areolae.
Burlesque is part of the cabaret genre. It's subversive, a bohemian form of entertainment. It can be glamorous and feminine, political commentary, satire, any number of tableaux. You can see surprise at the end of the show, the women in the audience haven't felt threatened at any point. The body isn't reduced to a clinical object.
The boom of burlesque, following the success of Dita von Tees and Pussycat Dolls, has led to a new wave of performers who are part of pop culture, rather than the subculture that existed before. They are bringing in body image and self-esteem issues, and we are not used to that in burlesque.
Burlesque is not empowering in itself. You should be empowered and then you do burlesque. It is a literally and metaphorically exposing thing to do and if you are insecure off stage you will also be insecure on it. Newer performers are more aware of the male gaze. I have noticed that the demographic in some audiences is changing, and groups of men are coming on their own. So burlesque is facing some challenges at the moment.
It's hard to make money from burlesque. A lot of the new performers won't last the distance, it's hard to earn a living and their insecurities will push them out. The audience can sense insecurity in a performer. They won't respond positively if they sense you don't connect emotionally to your body. They won't 'boo', but you might get a gentle smattering of applause. Right now burlesque is in fashion, but it will go back to being a subculture again. It thrives on not being mainstream. In the longer term, sexualization of society might be more of a problem for burlesque.
There are an awful lot of single burlesque performers. Does being a sexually confident woman intimidate men? I don't tell people what I do until I know I am definitely with someone I want to spend time with, because of the expectations it creates. They wouldn't get past it. The burlesque becomes their object of attention, not me.
Female burlesquers are the most confident I know. They don't waste time, and they don't need male attention, they don't crave it. But whenever we have social media profiles we are deluged with aggressive, sad individuals. Very sad, very lonely men, who spend their lives emailing women to tell them how pretty they are and trying to meet up with them. They think it's safe to approach you because you are a burlesquer. Social media gives them an impression of access and they assume you are open-minded. Men send you unsolicited pictures of their penises and vulgar language. They think if you take your clothes off on stage you must be a goer in bed.
Boyfriends have been wowed by the idea of burlesque while I am off stage and they love the confidence. But there aren't many boyfriends who will go and watch a performance. The ones who do are the ones who last. Men almost seem slightly cowed by it, as though the women are too confident for them. They can't cope with the confidence.
My breasts are important to me sexually, but not more or less than any other part of my body. It's interesting that men can be very clumsy about sensual eroticism. Breasts are always a great focus for men, and I have to show them that the back of my neck, the touch of my skin, are as sensual as my nipples. It's as if I have to train men to see my body as an erotic whole, not cut and pasted into body sections.
Head over to Amazon to order Bare Reality: 100 Women, Their Breasts, Their Stories.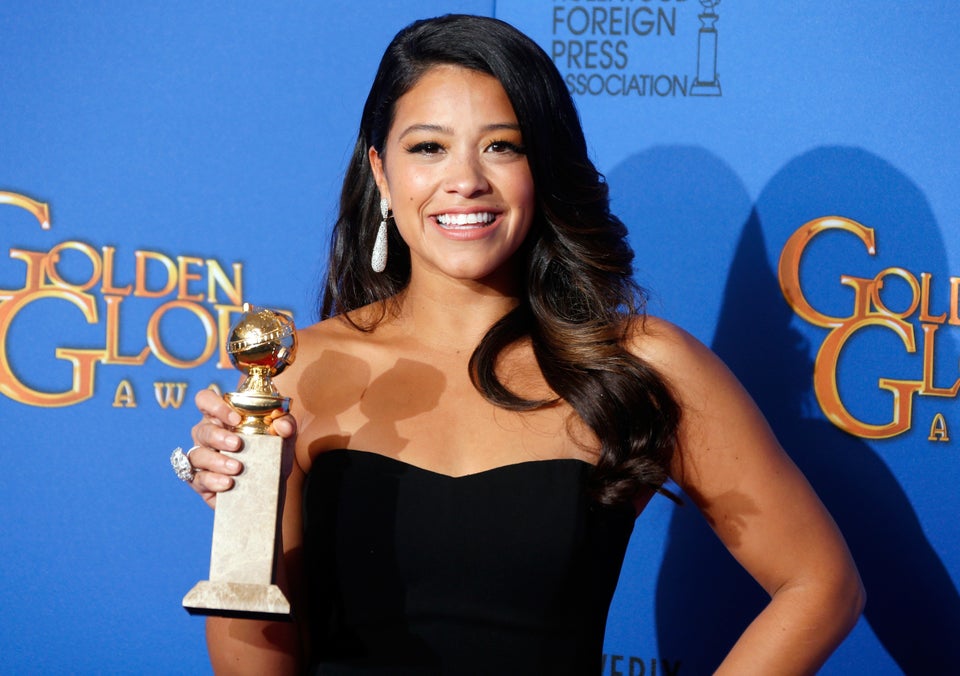 Meet Our Body Image Heroes
Related
Popular in the Community