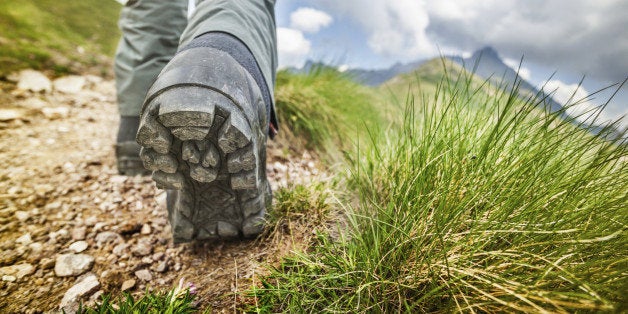 I was probably the least likely person to apply for a mountain guiding job. I had slept in a tent maybe twice and had almost no athletic ability or endurance. I was definitely not the top candidate for triangulating hikes or belaying rock climbs, but I was one of the most grateful, even if petrified, guides at base camp that first day. Each trip over those three college summers proved challenging, but also produced a trove of obvious and not-so-obvious lessons that have guided me throughout my life. Now as a parent of four young children I'm learning all over again from my no-showering, hairy-legged days in the wilderness.

One of the cool perks of being a mountain guide was the professional discount we got to purchase equipment. The crown jewel in my collection was my backpack. At the time, it had one of the more advanced designs with killer features, and it could literally fit a person inside. While backpackers tend to be obsessed with keeping the pack as light as possible, mountain guides are obsessed with how much can fit in the pack to be the most prepared. Comfort items, like a pillow, were left behind to make room for extra clothes in case someone fell in a stream or extra journals in case someone needed more paper to record their thoughts. I constantly tweaked what came with me and where it went in my beloved backpack.

Obvious
Being a parent means you outfit yourself with the right kid paraphernalia so you're prepared for anything. How well our diaper bag has been packed can determine the success or failure of any outing. Sometimes I forget to add that extra snack or change of clothes (the list goes on), and of course that was the very thing we needed most. We try to have a preparation mindset in the house, like having a bucket in the hall closet to avoid a midnight scramble for an upset tummy or having next shoe sizes up on hand for our constantly growing kids. We've also learned to edit our collection of things down to items that actually work, unlike the cute and ridiculously undersized bibs well-meaning friends gave us.
When I was expecting my first child, I focused on getting prepared for the art of parenting. I crammed knowledge from books, videos and wisdom from dear friends. Like most parents, I've realized that it's hard to put this learning into practice. Rather than being despondent, I've come to believe that simply having gone through the preparation process gave me what I actually needed -- a confidence boost.
Like the backpack I reorganized every morning on every trip, I wrestle daily with how to achieve work-life balance. This discipline has taught me to think carefully about what I what I include in my space and what I leave out. I take heart that many of the activities that don't make the cut right now may fit later. If only it was as simple as cinching down a compression sack to make the sleeping bag half as bulky. I'd love if the household chores were half as numerous to have time to read, call a friend, or have an elusive nap.

Once we had our gear ready to go, we dove into intensive training. We honed technical skills, practiced group facilitation, and underwent medical training. Wilderness medicine is this interesting relationship between core knowledge and a creative and resourceful approach. All of our medical emergencies would take place far from a hospital using the limited equipment we carried in our pack. Brainstorming sessions about situations like performing a tracheotomy with a knife and a pen or how to stabilize a broken bone using the internal frame of a backpack and duct tape, were terrifying and invigorating.

Obvious
Having children makes you a de facto medic. There isn't a scrape, bruise or head trauma that occurs where I'm not thankful for the medical training I had. I also credit my experience for teaching me to remain calm and focused in a dire situation. Years later, this would be invaluable when my eldest daughter cut her forehead to the scalp, or when one of my youngest was in respiratory distress and being flown to intensive care by helicopter. And if nothing else, I have a vivid real life example of why we should wash our hands that is inarguable: fecal-oral transmission. I still have suspicions about which of my participants shared more than their bag of trail mix.
Not-So-Obvious
First aid training begins with ascertaining the well-being of the responder, not the patient. The thinking goes that if you're not safe and ready to offer care, you could actually become a danger to the patient. The importance of this credo is just as relevant for parents. Keeping wellness in the front of my mind is a continual struggle for me. I know I need to check in with myself about things like getting enough sleep, having a snack to stave off the hangries or stretching out my back after a long day of holding little ones. When I don't do these things, everyone in the house feels it.

Creative solution-finding is at the core of medicine in the wilderness. Parenting is a lot like this. We have to continually create impromptu plans from dinner ideas to figuring out how to pick up your child from school. Learning to see alternate uses for things has fostered in me an aim for inventive and practical approaches to use the things around me thoughtfully. It's freeing and a lot of fun, evidenced in a small way by the number of toilet paper roll crafts I've come up with.

Though it's been over 15 years since I hiked off the last trail head as a guide, many of these lessons offer fresh guidance to me as a Mummy. I've daydreamed that my children will also get to experience hitting the trails with a group to create their own stories and lessons with. If I get the privilege to join their trip, I'll delight in watching them lead and learn, and will revel in the knowledge that a hot shower will be waiting for me in the hotel room I booked in advance.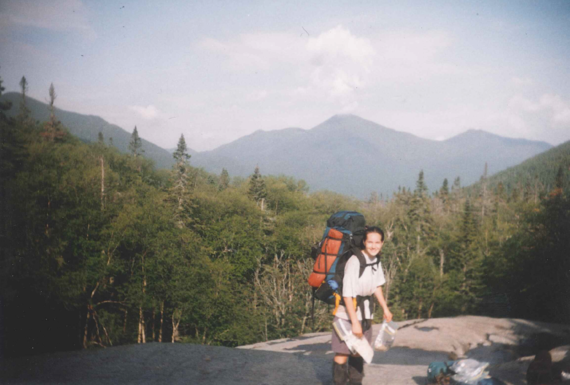 Related