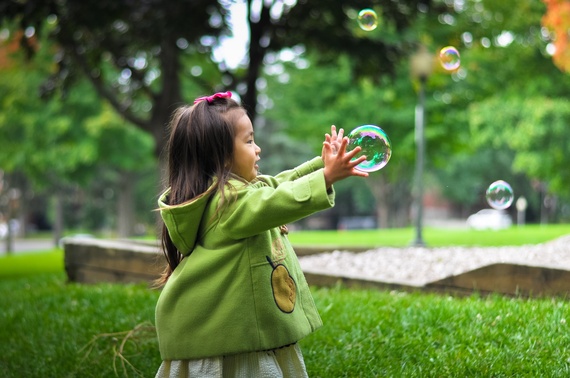 I come across many people, particularly when I'm working with clients in the non profit or public sectors, who are managing a huge work load with very little support. I hear people describe work as heavy, foggy, relentless, and I see people burn out from the weight of it all.
Burn out happens when things consistently feel heavy. And this happens when we create work cultures that don't encourage conversations about well-being and self-care. It can be manageable to navigate a particularly challenging time at work if you are consistently checking in with yourself and making sure you are taking steps to look after yourself. It's when we don't reflect during challenging times, that we end up down what feels like a dark and scarce path.
What's good to know is that there is a plethora of strategies to deal with the heaviness, and to avoid burn out. One approach is 'play.'
Here are three playful approaches to avoiding burn out.

'Gremlins' (or self sabotage, or limiting beliefs, or chimp chatter - whatever your preference) are those messages we give ourselves that make us feel less than capable of achieving all that we want to achieve. Often when we're experiencing overwhelm our gremlins are knocking around, hurling abuse at us, or whispering fear based comments in our ears. A fun and effective way to tackle gremlins is with humour. Imagine your gremlins as cartoon characters, give them some form and laugh at how silly they look. This simple process can shift the weight, it can make things feel a little lighter.

Another way to bring play into action when you feel overwhelmed is through your body. Moving your body can shift your perspective on challenging issues. Physically standing up, moving around, dancing a bit, even lying on the floor with your legs and arms in the air like a puppy sleeping in the sun can shift your energy and make things feel a little lighter.
And thirdly, laughing at the situation really helps. I love the great Caitlin Moran quote: 'life divides into amazing enjoyable times and appalling experiences that will make future amazing anecdotes.' I can remember feeling very stressed out during a travelling trip a long time ago where we rented an apartment and went out for the evening for dinner. When we got back we couldn't get back into the apartment. As panic and drama ensued we rashly decided the owner had locked us out and had stolen our passports, so we called the police. Two minutes later our host arrived back with a bag of cheese, he obviously had a slightly unorthodox addiction and needed a late night fix. The whole situation was at the time scary and anxiety making, but really it was hilarious and now makes for a slightly bizarre pub tale. So step back, look at the situation you are in and try to find the humour.
Burn out isn't an inevitable outcome to a stressful work life, it can be avoided, but it takes conscious self care to ensure that happens. Being playful is just one strategy in the process.
Find out more about avoiding burn out at www.birdmovement.com
*Image by Leo Rivas-Micoud