Automation has revolutionized entire industries, from auto manufacturing, to ride sharing, to farming and retail. So it shouldn't come as a surprise that energy companies, which rely on complex equipment for drilling and oil well maintenance, are particularly well positioned to benefit from automation fueled by big data technologies.
According to a new marketing report published by Credence Research, the Global Big Data Services Market for the Oil and Gas Industry is expected to reach $33.5 billion by 2023, including a CAGR of 17.3 percent, from 2016 to 2023. Introducing big data technology to drilling ultimately means lower labor costs, improved data quality and faster information flow for decision-making, all of which result in fewer workers involved in dangerous well site tasks and harsh environments.
Yet while automated oil rigs and robotics in the oil industry are becoming more prevalent, an obvious question arises, "Will there no longer be a need for human workers in the oilpatch?" If so, what types of workers will still be required for energy-sector jobs?
As the global oil industry begins to climb out of a collapse that took 440,000 jobs, anywhere from a third to half may never come back due to the combination of more efficient drilling rigs and increased automation. And while the need for field hands has reduced, a new set of skills is now required in the industry.
How One Company Automates With Technology + Human Workers
Houston-based tech firm, Timbergrove, has long been aware of the benefits that advanced analytics can bring to the oil and gas industry. Timbergrove's senior team possesses decades of experience in the oil and gas sector, and has been working on a number of projects to help advance drilling performance and monitoring of rig operations using a combination of big data analytics and human decision making.
Timbergrove was recently selected by Petrolink - a major provider of wellsite technology to oil and gas companies worldwide - to develop the backend engine for its new cloud based Software-as-a-Service (SaaS) drilling operations alerting system. The new system is called "Management By Exception" (MBE), and uses big data technology to provide near instant access to critical drilling performance and downhole data. The technology allows oil and gas companies to make more informed decisions faster.
"We recognized the need for workers in the oil and gas industry to access insights from volumes of time sensitive information from drilling sites as quickly as possible," said Lee Geiser, president, Petrolink Services. "Our objective for the MBE was for customers to be able to process increasing amounts of data from drill string sensors and rig operations faster, and be notified when decisions need to be made. Timbergrove and it's TREE™ (real-time event engine) technology were instrumental in helping us develop this solution."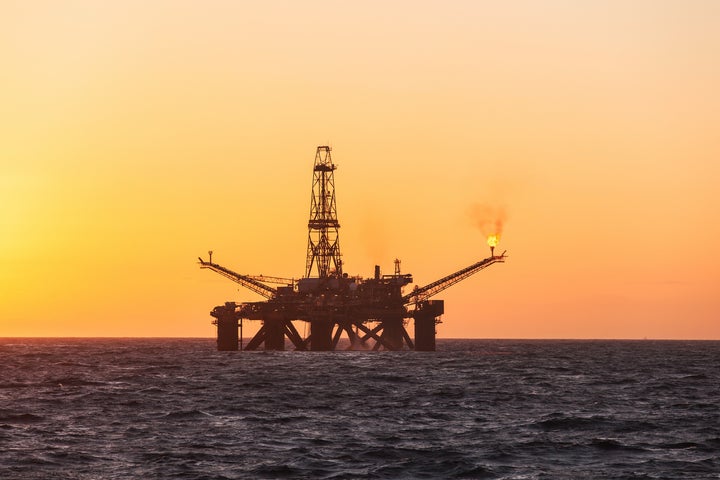 This means that Petrolink's clients can immediately use real-time data to identify and influence drilling activities that may reduce non-productive time (NPT), for example. The technology yields more valuable outcomes than those that rely solely on data provided by embedded sensors via the Internet of Things (IoT) -- which simply collect siloed and underutilized data during the drilling process.
Using Petrolink's technology, oil and gas companies can also identify "invisible lost time," which is non-productive time that is "unknown." Invisible lost time is considered unknown because there are no insights provided to the business about activities taking place locally on the rig. Through rapidly accessing key rig data, Petrolink can measure and return critical information to decision-makers on shore in real-time. However, due to the sheer volume of incoming data, workers require the right technology to aid in gleaning meaningful insights.
With the help of Timbergrove's TREE, oil and gas companies are able to set up customized alerts for complex events. This level of complexity, volume of data and decision-making results in just the right mix to satisfy complex computer algorithms. The promise of big data analytics only comes to fruition when combined with workers who can codify complex events into something only a computer can do with data streams of this size.
"Because TREE can process millions of records per second, workers can more rapidly and successfully perform their jobs and focus on making the strategic and intellectual decisions that machines can't replace," said Ian Uriarte, CEO of Timbergrove. "The purpose of the technology is not to replace workers, but to help them perform their jobs better and more efficiently."
Automation and Humans Go Hand-In-Hand, But…
Based on Timbergrove's and Petrolink's revolutionary technology, it's clear that humans will continue to play an important role in the automation of oil rigs. In fact, the combination of workers and technology has allowed the shale industry to use about half as many rigs as it did at the height of the boom in 2014 to obtain the same amount of oil. As a result, the combination of humans and technology has created a more efficient process for oil and gas companies worldwide.
While it's clear that automation will not entirely replace human workers in oil fields (at least for now), previous jobs are expected to be lost as new ones become needed. Nabors Industries, the world's largest onshore driller, has noted that it expects to cut the number of workers at each well site down to about five from 20 by deploying more automated drilling rigs.
The good news is that new jobs for oil and gas workers are also being created; ones that focus more on data analytics. For example, data scientists are needed now more than ever before to help manage technologies that rely on big data.
A number of data analysts are being hired by leading oil and gas companies to visualize rig performance and drilling performance. Automated horizontal drilling techniques are also coming into play, allowing companies to drill a number of wells in different directions from one well pad, which is much more efficient than having numerous well pads set up to extract oil.
Certainly data analytics being implemented by oil and gas companies for automation has a number of benefits. Yet the people behind the data are still required, a notion that Timbergrove deeply believes in and demonstrates through its advancing technology.
Related
Popular in the Community