A special election will be held on February 14, 2017, Valentine's Day, to fill the 9th District City Council seat in Central Harlem, vacated by Inez Dickens when she snagged Assemblyman Keith Wright's position last November.
Keith Wright ran for Congressman Rangel's seat during the 13th Congressional District Primary, held in June of last year. Endorsed by the legendary, veteran Congressman, he fancied himself a shoe-in — evident by the lackluster campaign. A fierce and hungry Adriano Espaillat took home the seat amid scant (Black) voter turn-out. And, for the first time in more than seven decades, this historic African American enclave lost its voice in the U.S. Congress. It remains to be seen whether Espaillat - who was driven to power by the strength of his Washington Heights, largely Latino constituency - will recognize the needs and interests of the breadth of Harlem.
The Valentine's Day election promises, again, low voter turn-out, with a packed ballot to boot. With no solidarity and community organization around this critical election, the neediest of this rapidly changing neighborhood, and those working to preserve its legacy as developers lay historic landmarks in ruins, stand to give it away all over again.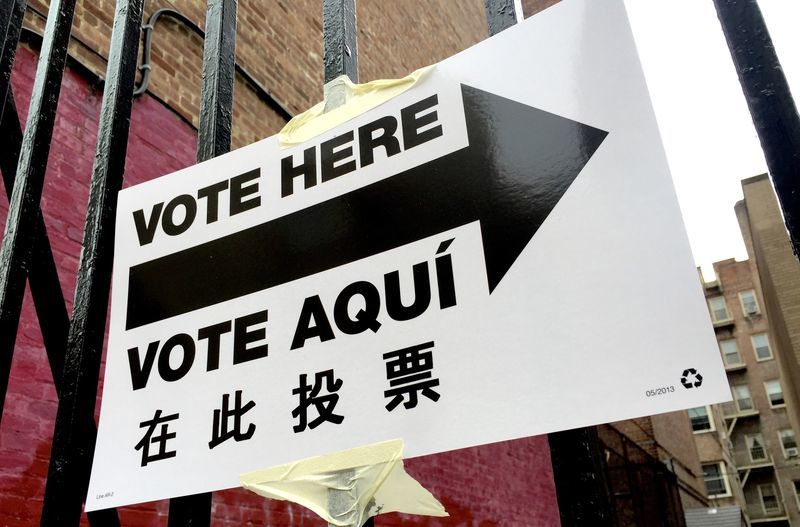 The ballot includes more than a few up and coming politicians and organizers, some newcomers, and at least one curious surprise.
Bill Perkins, who currently serves as State Senator, wants his seat on the City Council back! Some have been wondering why he's after this job, which would seem a step in reverse. Here's why: Going from the U.S. Senate to City Council not only relieves him of arduous trips to Albany, but also nearly doubles his salary, sweetens his pension, and sets him up quite nicely for retirement. While it may be true that he can 'do more for the community' from the City Council, one can't help but question the real motivation. A lifelong resident, Perkins has still maintained a strong presence among and on behalf of the people in Harlem. In the event of a loss however, no worries: He still gets up and goes to work as Senator on February 15th.
Cordell Cleare became best known as Senator Perkins' longtime Chief of Staff - a position she maintained with fervor while distinguishing herself as a fierce public advocate on behalf of parents and students . She and Perkins parted ways and Cleare dipped her foot in the ring as an elected District Leader -- a first step for many career politicians. A fourth generation Harlemite, now she squares off against her former boss and eight others.
Larry Scott Blackmon, former Parks Department Deputy Commissioner for Community Outreach and current Fresh Direct Executive, is the hand-pick of the former councilwoman, Inez Dickens. If there is a front-runner he is thought to be the one. Although, none can be too sure how Perkins' name recognition will play out in this arena.
But wait — Athena Moore also holds the weighty endorsements of current and former Manhattan Borough Presidents, Gail Brewer and C. Virginia Fields. She boasts twenty years of policy budget and advocacy experience and is best known as the Director of the Borough President's Northern Manhattan office.
Other candidates include Charles Cooper, former Community Board 9 Vice Chair; Marvin Holland, Political Director of the Transit Workers Union Local 100; Dawn Simmons, who is endorsed by the Rent Is Too Damn High party and runs on the Republican ticket, and; Caprice Alves, educator.
Most are Harlemgrown and have served in various capacities of public advocacy and community organizing. All are African American (although, Cooper was born in Liberia), and all profess to have the interest of the under-served at heart — encompassing issues of affordability, education, and countering gentrification. Our already meager vote will be torn to shreds between them.
That leaves me to Todd Stevens, who is also vying for the seat. A real estate broker by profession and the only white candidate, his list of accomplishments starts with the fact that he has 'sold over 200 homes in Harlem over the past fifteen years.' For most of us, this message is far more troublesome than his race. But, Harlem's newest residents don't need to care about his message; nor are they particularly bound to preserving Harlem's legacy, or the old political machine. For some, regardless of what he stands for, Stevens may seem a welcome change.
Does this sound frighteningly familiar?
It is too late for answers for this special election but, moving forward, we have to find a way to solidify our vote. With our new president, the nation is experiencing the absolute worst effects of a vote divided. African American communities are experiencing this on another level — literally, losing ground, in part because we cannot rally behind a single voice, support each other and, well...make it to the polls.
With our vote divided, it's not impossible to lose this one too. Let's hope for the best, rock this vote as best as we can...and promise to do better.
REAL LIFE. REAL NEWS. REAL VOICES.
Help us tell more of the stories that matter from voices that too often remain unheard.
This post was published on the now-closed HuffPost Contributor platform. Contributors control their own work and posted freely to our site. If you need to flag this entry as abusive,
send us an email
.