Brick-and-mortar stores continued to suffer in 2015. Online shopping made good on its promise of sincere growth. Even retail giant Target is closing thirteen retail stores across the country next year.
It appears that all hope is not lost. Retail has a savior and, ironically, it's a new type of technology. Bluetooth beacons first arrived on the scene in 2013 when Apple first brought them to the market. The devices did not garner much interest at first but by the end of 2015, Bluetooth beacons were on fire.
These beacons are small, wireless devices that are low-cost and battery
operated. In essence, the device transmits a weak Bluetooth signal to other Bluetooth enabled devices in the general area, which can be enhanced by cell
phones using an AT&T signal booster or similar. The beacons reach out
to customers when someone walks by with a Bluetooth enabled smartphone and the right application.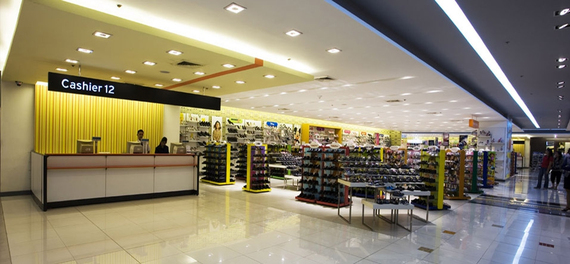 One of the most trying obstacles that retail currently faces is how to engage with customers glued to their devices. Trying to convince customers that driving to a store, battling crowds and hunting down an item is more fun or convenient is a Sisyphean effort.
Beacons can help keep current customers by creating a more engaging in-store experience. With these beacons, retailers can navigate customers through a store, find what they want and maybe get a few perks for their efforts.
Engagement is only the first step in the plan. It is important to recapture customers first. After that, retailers can offer customers incentives to come back and stay a while.
Customers want an experience. This is why retail is shrinking but not dead. Online shopping does not satisfy the urge to feel a product in your hand. It
does not allow you to take advantage of unexpected surprises that are often found in the store.
Macy's embraced beacon technology early and had its program up and running for the 2014 holiday season. The retailer uses Shopkick to enhance customer experiences in stores, which include discounts, rewards, recommendations and department-level deals. Macy's also offers personalized deals for the customer.
By using beacons, the company became a retailer that embraced the use of mobile technology beyond providing basic free Wi-Fi to shoppers. It allows Macy's
to provide more than just a dynamic experience for customers but also a personalized one.
Strategic Personalization
Beacons can help draw customers back into the stores and keep them inside longer, but the technology on its own cannot do this. It needs to be implemented with a strong strategy that is best suited for each retailer.
Whatever the retailer, the ultimate goal of using beacons should be to deepen a personal relationship with current customers. Rather than using the beacons to draw in new customers or bring back customers who are long gone, it should be used to create a tailored experience.
This experience needs to offer more than just value to customers. It needs to let individual customers know that the effort they made to make it into the store is appreciated and valued.
Retailers already know how easy it is for customers to sit at home. Expressing gratitude to valued customers is a great place to start any strategy.
Big box stores in particular have struggled to create personalized strategies for retaining customers. Loyalty programs have helped matters. However, today's online shoppers expect a personal experience online. If faceless retailers like Amazon can do it, it should be just as easy to personable retailers to do the same.
Brick-and-mortar retailers may be struggling but they are not dead. By accepting online norms and embracing technology in a meaningful way, even old-school
retailers like Macy's and Lord and Tailor have found a way to stop the customer drain and secure bonds between stores and shoppers.
Related
Popular in the Community