Lately, I've noticed I seem to spend more time documenting memories via social media than ever before. What do I mean but this? I'll give you one example (of many...yikes).
Recently, I attended Britney Spears' residency show in Las Vegas. Invited by a company I work for, we sat in the VIP table section. I was so amped about it that I spent each day leading up to her show by jamming to all of my favorite Britney hits. ("Stronger" is still my fav over a dozen years later, if you're wondering.)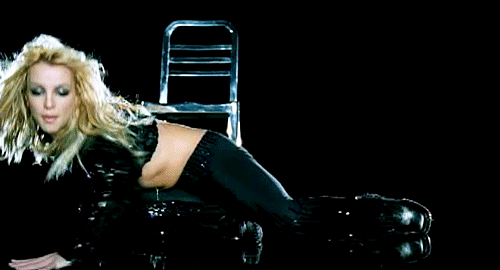 Credit: britneyspearsgifs.tumblr.com
But when it came time for the show, I realized that by the end of it I actually spent less time watching everything happening on stage and more time watching one square-sized portion of it through my smartphone. Sure, I had too many photos and videos to count saved on my phone--but for what? It made me wonder why I (and my fellow Millennial pals) feel the need to document as much as we can on social media, as we are "constantly presenting and--more importantly--editing [ourselves] as [we] wish to appear." Sure, you can't lump in all Millennials into the same social media-obsessed category, but we spend literally over a full day of our week online and we're labeled the selfie generation for a reason. A recent report even suggests Millennials will take over 25,000 photos of ourselves in our lifetime.
I'm not saying we should disregard social media altogether. Lord knows I love me some Instagram. However, this holiday season, I want to be really intentional about how I spend my time with my friends and family. (Mom, you have permission to take away my phone during Thanksgiving dinner.) As corny as it sounds, I want to be able to look out my window and watch the snowfall without feeling the need to share a photo on Instagram like I did last year.

I'll be sure to report my smartphone detoxing efforts after this holiday season, but until then, I invite you to join me on a smartphone detox of your own this holiday season. No unnecessary gingerbread latte coffee cup Snapchats, no countless Christmas tree selfies to find the best angle, and no more Instagram posts of Christmas gifts. (If a mindfulness course isn't your thing, try out a gradual 7-day smartphone detox plan where you begin by simply stopping your push notifications. Easy peasy, right?)
Oh, and thanks, Brit. I'll soon be singing your epic holiday tune, "My Only Wish (This Year)," at the top of my lungs -- sans Snapchatting.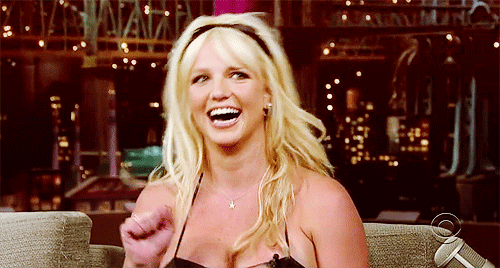 Credit: infinitedirectinc.com