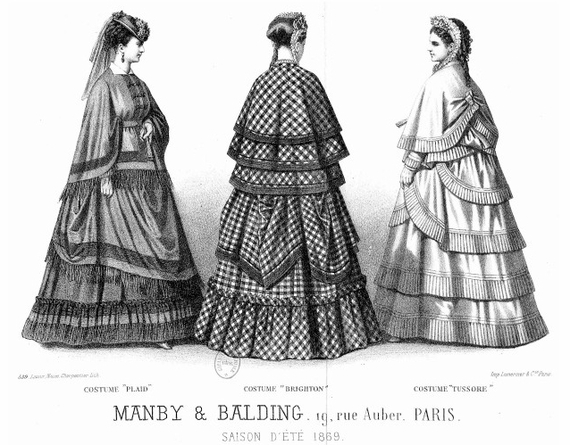 1869 Fashion Plate, Public Domain, via Wikimedia Commons
As someone who helps people commission original, personalized art, I've noticed that illustrated fashion makeovers are on the rise. Clients on my site, ArtCorgi, are commissioning art of themselves and their loved ones in which gorgeous clothes, jewelry and accessories are added.
These pieces enable my clients to live out their fashion fantasies without splurging on elaborate veils and evening gowns. Charmed by this practice, I was prompted to explore how budget-savvy fashionistas have gotten their style kicks in the past.
While there were plenty of royals and nobles who commissioned work depicting themselves in expensive clothes they owned, there are even more common folk who indulged their fashionable passions through less expensive artist means. Four particularly fun examples can be seen with portraits, fashion prints, fashion dolls and porcelain figurines.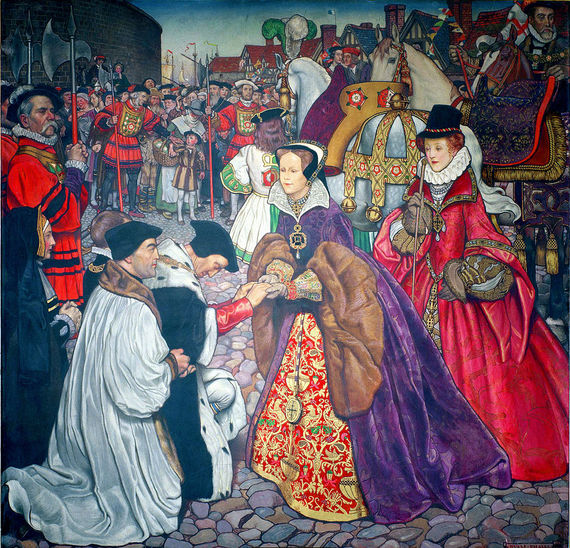 "Entry of Queen Mary I with Princess Elizabeth into London in 1553" by Byam Shaw, Public Domain, via Wikimedia Commons
Well before any other vicarious form of sartorial enjoyment entered the scene, everyday fashion lovers turned to portraits and paintings of wealthy nobility. Though they may never be able to afford a pearl-encrusted gown or skirts made with endless yards of mind-bogglingly expensive cloth, they could nevertheless admire paintings of them, many of which could be seen in various halls and churches that were open to the public.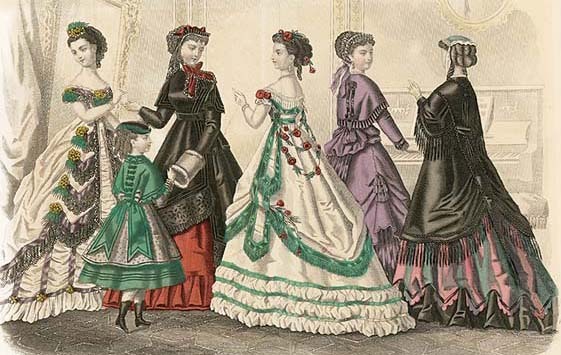 Godesy fashion plate, Public Domain, via Wikimedia Commons
Not depicting any figure in particular, these illustrations, which were distributed as stand-alone prints and through women's periodicals, enabled everyday fashion lovers to imagine themselves in the day's hottest garments.
Fashion plates first came on the scene in the late 1700s. Their heyday lasted for a good 200 years. Though they're clearly not the means by which normal people live out fashionable fantasies today, fashion plates have become a popular collector's item. To peruse some fun examples, swing by the Myrtle Tyrrell Kirby Fashion Plate Collection shown on the Claremont Colleges Digital Library.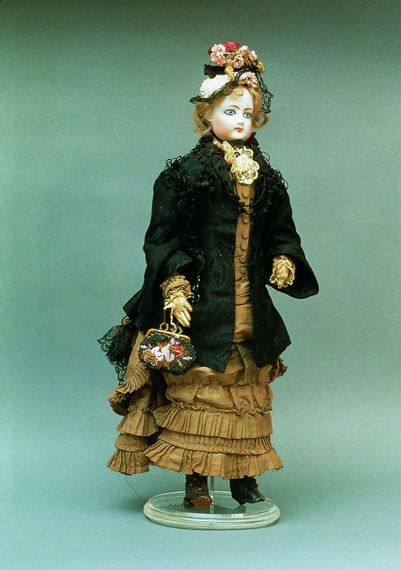 Fashion doll photograph by Mtorrite, CC-BY-SA-3.0, via Wikimedia Commons
Before fashion plates brought fashion to the masses, fashion dolls were used to show the latest "it" dresses at reasonable costs. Given the high cost of producing high quality fabric and obtaining expensive materials such as silk, fashion dolls became a great means by which designers could share dress samples without sacrificing expensive yards of cloth.
According to James Laver's Costume and Fashion, one of Marie Antoinette's dressmakers toured the continent on a regular basis with wagons featuring fashion dolls wearing the queen's latest styles. In other cases, fashion dolls were sent from one city to the next, enabling local designers to investigate a new style and then pass it on. One might imagine such exhibitions were the closest thing many ordinary Europeans had to a fashion show.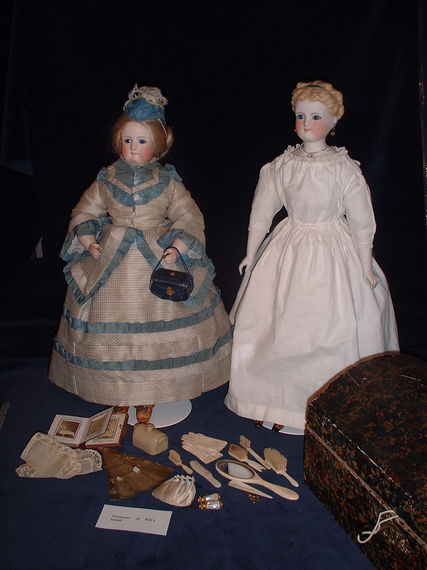 By Tanyacat, Public Domain, via Wikimedia Commons
In the mid to late 1860s, fashion dolls began to be more popularly used as children's toys and became less about exhibition for adults. These dolls have since evolved into the "fashion" dolls we know and love today, the most famous of which goes by the name Barbie. Who knew Barbie's ancestors used to go on tour!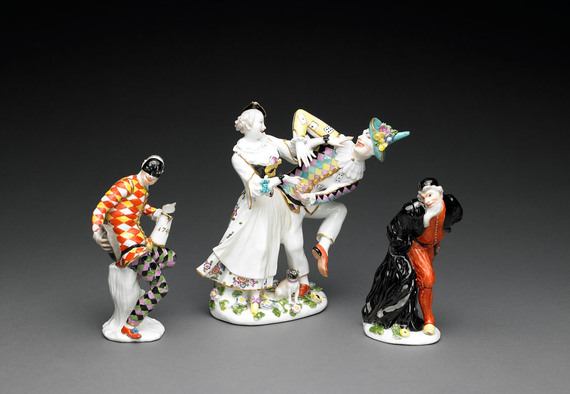 By Sean Pathasema/Birmingham Museum of Art, CC-BY-3.0, via Wikimedia Commons
Though fashion dolls eventually evolved into childrens' toys, many fans of fashion collected porcelain figurines. In addition to showcasing beautiful, flowing costumes and garments, these figures also frequently exhibited references to contemporary pop culture and classic odes to classic literature and entertainment.
The dolls pictured above dated from the mid 1700s. What with their fancy clothing and references to characters from the Commedia dell'arte, they're not too different from the culture-inspired magazine spreads we admire today! Funny how little some things change.
Popular in the Community