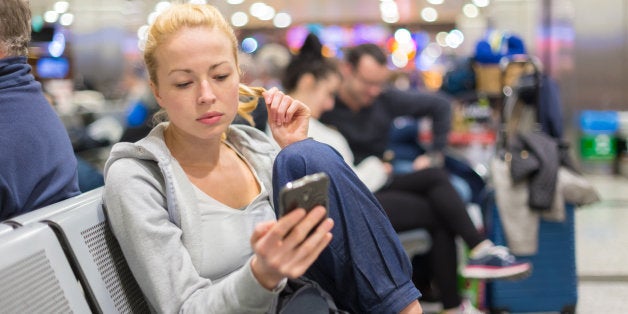 As Millennials grow up and gain power in the business world, they are by definition reshaping the world around them in their own image. With more Millennials owning their own businesses and participating in the higher levels of business management, the number of twenty- and thirty-somethings engaging in business travel is also on the upswing.
Business travel has changed dramatically in the last few decades. While Boomers liked to get in and out of their trips more than ever, Millennials like to let the experience linger. Here are just a few ways that Millennials are making their business trips something new and interesting.
Our world is becoming more and more digitally connected, but business travelers are logging more miles than ever before. For companies that serve business travelers, knowing what Millennials are looking for will help them properly position themselves to serve this economically crucial market.
Mixing business and pleasure
Whereas Boomers and Gen Xers liked to get their business trips over and done with, Millennials are much more interested in mixing business and pleasure. From squeezing in time to visit with friends and check out their favorite locations while they're traveling to letting a business trip bridge into a vacation, Millennials have completely changed what businesses should expect from their traveling employees.
Despite cranky editorials to the contrary, Millennials tend to be very hard working - when they're at work. When the work is done, they are ready to play.
Spending time in airports
While the Don Drapers of the world seemed to take a particular relish in getting to the gate only moments before their plane boarded, Millennials actually like airports. In order to intrigue travelers and create better environments for business customers, many airports now include conference spaces, spas, great restaurants, and WiFi throughout the entire terminal.
Perhaps because Millennials remember some of the long TSA lines in the months and years after September 11th, they're much more willing to get to the airport early, get checked in, and then relax or work remotely until it's time to board their plane.
Millennials are also somewhat known for being less likely to own cars. This affects airports and their planning around parking. If many of the airline customers are arriving in Uber, cabs, or public transportation, rather than leaving their cars at the airport, airlines might need to reevaluate their parking areas versus their drop-off zones. Airports should also consider making sure that their long term parking is affordable and secure, both factors that are likely to influence Millennials.

Staying connected
Millennials are often defined by their relationship to technology. From the oldest Millennials, who came of age with AOL, to the youngest Millennials who often had their first cell phone before they graduated high school, being connected is crucial to this generation.
Airlines and airports have both responded to this need by making free, high quality WiFi available everywhere. Hotels, restaurants, and conference rooms are also seeing that they can improve their customer service by offering this amenity to customers. WiFi is so important to business travelers that making customers pay for it seems as unreasonable as check fees for your first piece of luggage, or charges for snacks on long flights.
Research matters
Because Millennials are regularly connected to the online world and their social influencers, they tend to pay a great deal of attention to reviews and statements online. All businesses need to monitor their online reputations, but hospitality businesses like hotels, conference centers, and restaurants should pay particular attention to reviews that mention the way they treat business customers.
The average business traveler is well aware that they are usually "worth" more to a hotel or restaurant than a regular traveler. The business traveler is more likely to visit again, and is therefore worth more dollars to the business.
Encourage current business customers to leave great reviews at the major review sites for your industry, and make sure that your content marketing particularly targets the experience of those who are traveling for business. If you are open outside the normal 9-to-5 business hours, make sure to note that information.
Even though our world is increasingly connected, sometimes nothing will do but a face-to-face meeting. While Millennials are more than comfortable using video chat and text chat programs, there is still a benefit to sitting down across a table from someone and hashing out the details of a deal or plan.
Some presentations work best when a live speaker is directly connecting with the audience in the room. And some exchanges just don't work well over a distance.
Related