There's a number of reasons why virtual reality is a grand slam in 2015. Besides the fact that virtual reality is a helpful tool in medicine, the technology also works wonders in other fields as it can be used in training programs for military, expanding virtual prototypes of new vehicles, creating virtual models in the architectural field, as well as developing video games. Its versatility is the main reason why many big companies like Samsung, HTC, and Google are in the game to make their virtual reality products. More than the stability of virtual reality, here are more amazing ways an enterprise can benefit from it: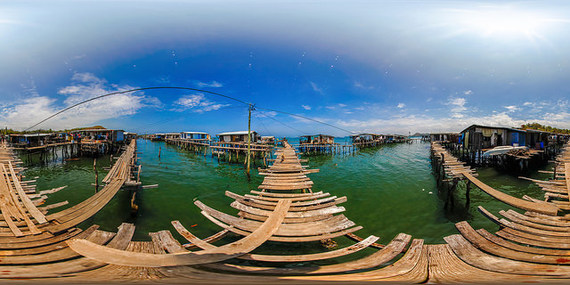 Image Credit: Flickr, Creative Commons: Nick Hobgood
Be there without being there
It "lets you be there, without being there", slogan popularized by Sphericam 2, a Kickstarter project with 360-degree video cam (note: which has just recently became fully funded), being assembled and manufactured in Europe, is poised to bring incredible cinematic content to Oculus Rift, Google Cardboard, and the VR world. "Every specification from frame rate to sensor type was chosen very carefully to maximize performance on today's VR hardware," according to Sphericam creator, Jeffrey Martin. It can be used in various businesses, including journalism, creative Ad filmmaking, and real estate.
Virtual reality can be used in interviewing candidates
HR departments can now take advantage of virtual reality to
in a virtual conference room. With a virtual reality, the interviewer can see the candidate's reactions and body language similar to a live VR meeting.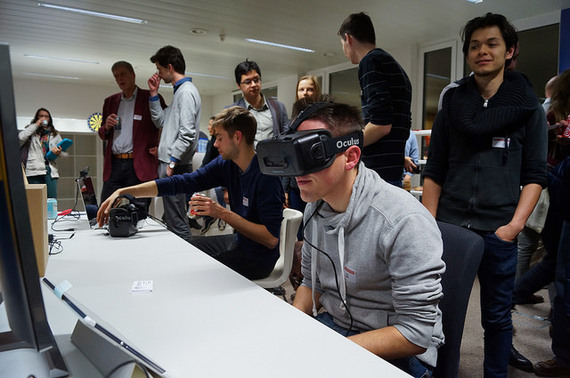 Image Credit: Flickr, Creative Commons: GregMADIS0N
It can be an essential tool in training
As predicted by Jeff Kagan, an independent industry analyst,
extensively in the next five to 10 years. Training sessions can be recorded easily enough. The vivid nature of virtual reality allows trainees to interface with objects and to look around the room and to meet other people online. Aside from recorded training sessions, trainers may also conduct a live seminar to add something new to the usual training bouts.
Virtual reality meetings will reduce business travels
People say the world is too big to stay in one place. However, not all companies can afford the travel costs. An
by Certify shows that a company spends as much as31.6 billion on international travel each year. Besides, the cost of commuting can be very expensive as it reduces you time, everyone's most important commodity. With a virtual reality meeting, a manager can conduct an actual face-to-face meeting without leaving his office. In my article in
, I've shared a few apps that allows anyone to travel and work at the same.
A virtual office can give retail customers better experience
One example could be a
orders without having the need need to make a phone call. "Instead of making a phone call, you can talk virtually face-to-face with a waitress at the pizza place. She can help you place your order. You can see the pizzas. Then as the technology continues to advance, you will be able to smell the pizza. It's just a better experience," Kagan added.
With virtual reality, businesses particularly those in retail and tech industries will have endless of possibilities when it comes to better interacting and communicating with their customers. By "being there", without physically having the need to, companies could save up millions of dollars in operations and processes that may usually require a lot of manpower.
REAL LIFE. REAL NEWS. REAL VOICES.
Help us tell more of the stories that matter from voices that too often remain unheard.