GREGORIO URIBE BIG BAND'S "CUMBIA UNIVERSAL" EXCLUSIVE
According to the Gregorio Uribe folks...
"Cumbia Universal" is the title track to the Gregorio Uribe Big Band's latest album which has catapulted the Colombian bandleader into the spotlight as one of the up and coming new, young jazz talents. The album was release in October on Zoho Records and features a number of notable guest stars with "Cumbia Universal" featuring Ruben Blades on vocals. FYI, Blades won a Latin Grammy for Best Salsa Album last night.
And according to Gregorio...
"This song might be the titled of the album and its significance is very important in the album's concept. The songs tell to parallel stories: the first one (in the verses) describes an urban/metropolitan night in a place like NYC setting (more of a description than a story) and the second one (in the choruses) tells the story of how the rhythms of Cumbia came to be and how it has spread through out many countries. The main idea here is to express the universality of rhythm and music based on the idea that we can all connect through music with a primitive common past."
******************************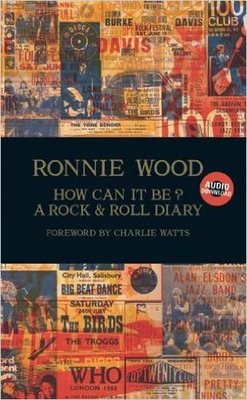 A Conversation with Ronnie Wood
Mike Ragogna: Ronnie, with your new book How Can It Be? A Rock & Roll Diary, you take a snapshot of 1965, a very interesting year in music. What inspired it and how did the process begin?
Ronnie Wood: Well, had it not been for my dear old mum, before she passed away passing it on to my brothers. Before they passed away, they said to me, "Look what mum saved for you." I was shocked and stunned and blasted back fifty years. I thought, "How wonderful!" It's only like going back a few years. Every edition didn't take that much time to recollect the exact. I could picture the exact event, pushing the car home and all the old gigs up and down England stuffed in the back of the gig wagon going place to place and doing the circuit basically cutting my teeth in The Birds. From the outskirts, all my friends like Keith Moon suddenly had hit records with songs like "I Can't Explain." They used to come down and tease us, they'd come out to the club and go, "We're number one!" It was very good camaraderie.
MR: It was camaraderie but I bet you also energized each other into being better performers and being a little more entrenched in music.
RW: Yeah, that's all that was on our minds, to be as good as we could be, keep improving and learning all the time, learning our American counterparts and all the import records, whether it be jazz or blues or rock 'n' roll.
MR: I especially enjoyed stories in the book such as the legal issues between your Birds and the American band The Byrds. What was your take on it all when it was happening?
RW: What, that our manager decided to sue them for stealing our name? It was a terrible publicity stunt and it kind of backfired on the manager, but we did get on the front page of The Melody Maker. A horrible way to get there. When I met McGuinn a few years ago, he remembered the lawsuit when they first touched down on English soil and he was like, "Hang on a minute--that was you!" I'm like, "You're right!" and he grabbed me by the throat jokingly and forgave me.
MR: [laughs] Earlier, you referred to the late Keith Moon earlier as a friend.
MR: What was your relationship like? How close were you?
RW: He was a real character. He was like a protection for me. He would make sure I mixed with the right people. If I couldn't take care of myself he would look after me or send someone to take care of me. He would interview the women that I was with and make sure, "Okay, you passed the test, you can go ahead with a relationship with Ronnie, but if I don't like you, you're out." He was hilarious.
MR: And you were also friends with Jimi Hendrix?
RW: Yeah, we shared an apartment for a few weeks. We had Pat Arnold--P.P. Arnold--as our landlady. Jimi had a basset hound which kept defecating everywhere, so she said, "I'm going to have to throw you out." He said, "Well I've got to go on tour, but Ronnie, would you take my dog?" I said, "Sure." So I inherited a dog from Jimi. He was a very quiet, very passive guy. Very humble, didn't think much of his singing voice. I said, "Don't worry Jimi, your playing certainly makes up for that."
MR: [laughs] That's pretty revealing, that's a great story. You've also spent some quality time with folks like Jeff Beck, and Eric Clapton. It must have been fascinating meeting those people because at that time it was incubating a creativity that had never been seen before. You were involved with innovators at the time, yourself included.
RW: Yeah, apart from being an innovative guitar player, let's take Eric Clapton: I was very close with him in that he dated Krissy, my first wife, my son Jesse's mother. It was also quite interesting for my son to read about his mum when I was dating her. Eric and I always teased each other, like, "You knicked my bird!" It was always in a friendly way, we had each other's blessings. Apart from major influence on my guitar development, I was also looking up to him in a personal relationship as well. It was kind of weird, "Here I am, looking up to my hero and just conversing and being accepted." All of these guys were a few years older than me and I always knew, "My time will come. They may be well-known and famous now, number ones, but don't worry, my time will come." It was the same with Jeff Beck. He'd been in The Yardbirds. Same with Rod Stewart. He'd had his success with John Baldry but they were slightly older and I learned from them and my time came eventually. But underneath all of this, I wanted to be in The Stones all along, which was great.
MR: How did this train you? Can you see the series of events that got you to The Stones?
RW: Yeah. In a waym they are like stepping stones. I noted when Jeff Beck left The Yardbirds we had made friends in Sheffield, at a place called The Sheffield Mojo. We broke the ice and got a friendship going and I said, "We must work together one day." He said, "Well it's not going to last forever with the Yardbirds, maybe we'll do something one day," and we left it at that. When he did leave the Yardbirds I rang him up and said, "What are you going to do?" He said, "I don't know what I'm going to do but I had to get out of the band, I was too cooped up there." He said, "Do you fancy getting a band together with me?" and I said "Sure." That was one stepping stone. When that was waning I had already made a tight bond with Rod Stewart, we loved Small Faces so when Steve Marriott left them we rang Ronnie Lane and the pair of us kind of morphed into the Faces. Ronnie Lane said, "I don't know what we're going to do, will you help us?" and we said, "Sure," and that was it. That was like another stepping stone. At the same time unknowing to me the Stones had already asked Ronnie Lane if I would join them, before Mick Taylor joined them, when Brian Jones died. Ronnie Lane told them without telling me that I was quite happy where I was with the Faces. I didn't find this news out for five years, but it's probably a blessing in disguise.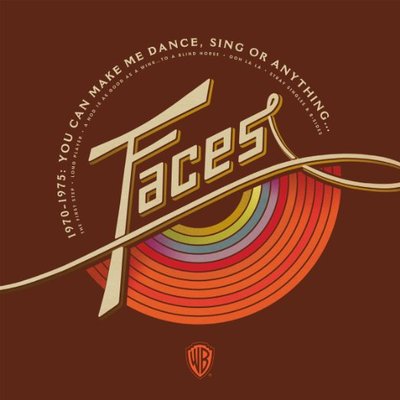 MR: Recently, a Faces box set You Can Make Me Dance, Sing, Or Anything was released that collects the albums from 1970 through 1975. Many believe this to be a seminal body of work that's important to your creative development as well as Rod Stewart's. When you look at that period, what do you feel was the band's contribution to culture?
RW: The freedom of the white teenager breaking into the soul music of David Ruffin, The Temptations, the Impressions, all the cover songs we used to do, and also the Muddy Waters blues input with a happy-go-lucky party central feeling. We'd invite the whole audience back to the hotel afterwards. We gave them a good dose and a good lesson in music, we like to feel.
MR: The book documents your adventures in 1965, a particularly interesting period in music. In general, what do you think was going on that caused such a creative boom.
RW: There were these managers that herded the talents around, like Robert Stigwood, he looked after The Birds after our manager Leo, but we'd also meet Kit Lambert, who handled The Who and some other bands and Brian Epstein, all these managers were herding all of this talent around. It was like a family, we'd all be very friendly with each other, and everyone had a common bond of trying to do something slightly different but always getting better.
MR: And of course, the book is the document of your various travels during that year. Was there anything that became newly apparent to you as you looked back on this time?
RW: There's an entry in there about when I spend the afternoon with Wilson Pickett, I didn't remember that I'd met him. I went, "Wow!" I thought I met him for the first time along with Bobby Womack when we went back to his dressing room in New York a few years ago. To meet him fifty years ago, that must have been in the "Midnight Hour" days. That's fantastic.
MR: Ronnie, what advice do you have for new artists?
RW: To keep that element of ambition. They should always strive and not be put off by audiences that don't seem to respond. I used to call them wallflowers, and I used to try to peel them away from the walls and get them to the front of the stage. By the end of the set, I had converted, hopefully, a few hundred people to your music. That was just a continual thing, every night of the week our manager used to work us, as you can see. I did keep a diary of 1966 as well, I'm quite interested to read that. It's a lot smaller and a lot less interesting to look at, but the handwriting remains the same. I've got to dig that up, I know I have it somewhere. I think my manager Sherry has it, because when she first saw the 1965 diary she said, "This is a little gem, people must see this."
MR: Fifty years later, you've re-recorded the b-side "How Can It Be?" with Mark Knopfler. What was that like?
RW: I just thought I'd go in the studio and just do a quick revisit to the song and give it a little update. Basically, it was a nice little ditty, really. The same as the whole diary atmosphere, it's just like a little glimpse into the sixties and into that one particular year. It's kind of a lead on thing to what happened next. Within ten years, I was with The Stones. I never thought it would happen.
MR: While you were in the Stones did you feel those reflections back to when you were seventeen?
RW: Yeah, I did. I remember learning the early Stones songs, and when I was rehearsing them in 1974, 1975 with the band there was a strange kind of completion to the whole adventure. Okay, here we go, I'm putting into action all of the things that turned me on, and I'm giving it my sound but I'm also paying respect to the original parts that were on the record that Brian played or Mick Taylor played.
MR: Curios, what advice would you have for young Ronnie Wood in 1965?
RW: Don't change a thing, keep on going! Plow on and you'll be in the right place at the right time, always.
Transcribed by Galen Hawthorne
******************************
TRANSMISSION PARTY'S "BEAUTIFUL BREAKDOWN" EXCLUSIVE
According to Transmission Party's TJ Bynes...
"My tribute to the greatest pop manufacture that balanced style and substance, David Bowie, 'Beautiful Breakdown' is about the after effects of a non-specific pop star breaking to the image they represent. It's the age-old story of the method actor unable to shake off his role, the alter ego taking over the ego, and giving into this new character. Whether through the mean so style or substance, music is cobbled together to make a brand new 'creature.' Like the story of Frankenstein's nameless monster, the star becomes self aware of its emphasis of ceremony and pageantry rather than on actual music."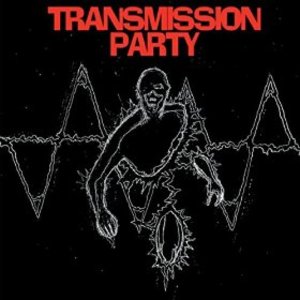 ******************************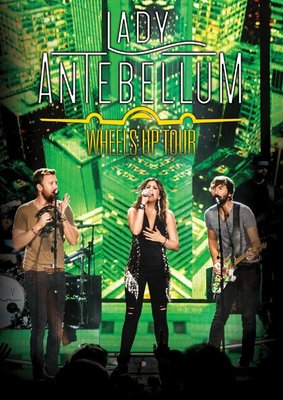 A Conversation with Lady Antebellum's Dave Haywood
Mike Ragogna: Dave, Lady Antebellum's Wheels Up Tour is coming out on DVD, Blu-Ray and digital formats. You guys have had such a huge presence in country music that Wheels Up was almost like a victory lap.
Dave Haywood: Man, you're making that remark and I agree. I feel like it was one of the most unique moments in our career, and it did feel like a celebration. I think we were celebrating for a lot of reason. We felt like we were finally at a point where we've had seventeen, eighteen singles out on the radio and you're at a point where you can really be that artist that can cultivate and pace out an entire ninety minute show if not longer than that with all songs that pretty much people know. As we've come up the ranks touring and watching people that's something we were always striving for. It takes time, it takes hard work, it takes all these things to get to a point where you can truly have a set list packed full of material people know, so for that reason every night really did feel like a big celebration and a big party. I think the other main reason was probably the collaboration aspect of this tour with our openers. They show up on our DVD as well, Sam Hunt and Hunter Hayes. There's even a song that we wrote with hunter on the DVD. For me that was just one of the most special things, to have such a great support from them, all the cool collaborations we got to do and writing and cool things we got to do every night. It was exciting because I think the fans love those moments where we had Hunter back out on stage with us, which happens a couple times during the show, and then Sam comes back out for a song as well. It was a big celebration. The culmination of all those reasons really made it feel like one of the most special tours we've ever been on, really.
MR: Wheels Up implies you're taking a trip, which makes sense because it's a tour, duh. But does it also mean you're entering a new creative phase?
DH: I think it does. To reiterate some of those feelings we've had all year long, we've dreamed of being at this point. We truly have. It's always been, "Gosh, can we just get to that point?" and now I feel like we really have some great artistic freedoms, too. There's kind of a rat race to really get out there and to build a fan base and a successful tour and now I feel like we're at a point where it can be a whole phase in a stage of artistic freedoms. We've even secretly been working on a new record. To be able to do that under the radar and not have everyone knocking down the door, "When's it ready? When's it ready?" I think that was one of the great moments of the tour, like you brought up: to be at this point is crazy, we really dreamed of being there and I'm really happy we captured it, too. This is a DVD we talked about for a long time, because we did one about three years ago but this set list is pretty much doubled since back then.

MR: To me, Lady Antebellum still represents young country. From 2006 and on, you and a couple of other acts set the prototype of what young country is. What was it that made Lady Antebellum turn the corner?
DH: Oh gosh, it's so hard to say! The way we were raised and the styles and genres we all loved growing up, being in a trio you really have a perspective that's different from a solo act. We were able to really bring a lot of influence in together. The combination of Charles [Kelley]'s love of southern rock and my combination of love for harmony groups and harmony bands and Hillary [Scott]'s love for old country and even newer R&B, I don't know, for some reason I feel like it was a melding of a lot of different styles into one? I don't know... Me and Charles were always doing stuff separately and then when we met Hillary it just felt like it worked from day one, there was this camaraderie and this feeling when we were writing songs and getting on stage, it just felt unique to us. And it's still hard, it's so funny, I think about it all the time, "What was it?" I don't know if it was the right time for that kind of sound or what but for whatever reason I think people dug into it. People have continued to show up over the years, which continues to blow me away, I'll tell you that.
MR: And there's that awesome name. For the last two or three people on the planet who don't know its origin story, can you go into it?
DH: It was '06 when we formed and we were basically out trying to get some cool, kind of random pictures taken. This was back in the days of Myspace, which totally dates us anyways. We ended up taking these pictures outside of these old antebellum-style homes outside of Nashville in Franklin, Tennessee. They're kind of the old Gone With The Wind big white-column homes and the word antebellum came out, I think Charles said, "Man, this is such a cool antebellum-looking photo" and we were like, "Well that's a great word, it could be a cool band name, antebellum." That's really where it came from. We have a girl in the group, obviously, so we thought, "What if it was this lady of antebellum?" We didn't know what it meant, but we had five friends on Myspace so to them they just thought it was kind of funny, and sure enough it just stuck, and we're still here talking about it, which is crazy.
MR: Funny, it almost has a British ring to it.
DH: It does! It's almost this ghostly, haunting thing. Honestly, the whole plan was to change it, we thought, "If we ever get a record deal I'm sure there's guys that get paid a lot in suits who come up with brilliant, fantastic names," but sure enough they just loved what we had and it had already stuck, people already knew us and it caught people's attention.
MR: Who are some of the band's influences?
DH: Gosh, it's a great, long list, but The Eagles is my absolute number one. I lose my mind any time I have a chance just to frickin' listen to them. They're so great, the harmonies and the songs and the songwriting, the Eagles would be at the top. A lot of the country that Hillary grew up on, Reba McEntire, honestly, some of the nineties female artists like Trisha Yearwood. I know Charles is such a huge Beatles fan, and he's into a lot of the classic rock stuff. He knows every Led Zeppelin song and he can probably quote a lyric from any Led Zeppelin song you throw at him. The way it all came together with the harmony combination on top of that style was something we tried to do. No matter what kind of style and sound we had we still like the three part harmony. It's really what sets us apart and gives us that Lady A feel. Whenever we're in the studio, even if a song sounds like we were pushing it musically, or in an older, traditional style, the second we get all three of our voices on there we go, "Oh, okay, gotcha, this feels Lady A style now." That's when it clicks for us, is when the three of us get to sing. We always love that harmony blend. Growing up I sang all the time with my family, Hillary sang a lot with her family, too. When you learn those harmonies from when you're a kid they stay with you. That family harmony is a tight harmony, and we try to bring that aspect into the band as well.
MR: My favorites are the heavier topic songs like "Compass" and "Love Don't Live Here." What are some of the band's favorites? Any you can't wait to play when you're on stage?
DH: There are so many little moments that I really look forward to. Honestly "Compass" is one of those, I love breaking it down. We do a Nashville, Opry, stripped-down acoustic version of it with country instrumentation all over the stage. That's always a highlight for me. Hunter Hayes gets to come out on that as well and watching him take the mandolin is just totally worth your time, it is amazing. That kid is a total prodigy and he keeps getting better. It makes me furious how good he keeps getting at every instrument. That one's definitely a highlight for me. "Long Stretch Of Love" was always one of my highlights, being able to kick off the night with that. It's got such a big energy to it, that was really our goal and aspect for the whole record 747 and the tour Wheels Up, so that would be a top one for me. When we get to do our acoustic stuff we go out onto a B stage in the middle of the audience, we've got some cover songs out there we get to do, an Ed Sheeran song called "Thinking Out Loud," and I believe "Landslide" even made it onto the DVD as well, which is kind of an encore and a total spontaneous moment. Being able to do "Landslide" and a couple other covers and some of those acoustic moments, that's when I feel like we can really be ourselves and shine. You've got a lot of production behind you and sometimes you can get lost in that. When it just gets down to the one guitar, I think you have the opportunity for people to really see our true selves as well.
MR: Now, let's chat about your true Antebellum-y selves. You guys seem to kind of like each other. Am I wrong?
DH: [laughs] You're not wrong. We've loved doing this from day one, honestly, other than tiny little bus bickers about who spilled the beer on the floor we pretty much get along on everything, musically, professionally and personally. I think it comes from a respect for each other, respecting each other's talent and abilities and stuff. We've always loved performing and writing and being out there and doing this together. The thing is, it's funny, I feel like even to this day, people ask me and they always get to shocked that we like each other. I don't know if that's based on so many bands from the seventies and eighties that were so tumultuous, but we love doing it and we're lucky that we can all do it together. I've just enjoyed pretty much every moment since day one.
MR: How does that play into the creative moments?
DH: The word "collaboration" is such a key word for us, writing music, being in the room together is one big collaboration. I wish we could film it, but I feel like we would be not on our game if we ever filmed a writing session. I wish people could see the way we end up coming up with these songs. It's very organic, it starts with absolutely nothing, just sitting there with one guitar or one piano and just trying to come up with something. Maybe I'll start with some kind of piano thing or start playing a guitar groove, Hillary will start humming something or Charles may start humming something and then everybody starts tossing out lyrics and melodies, I don't know, it's just really cool the way it happens. Again, I think that stems from our respect for each other and our respect for our talents as writers as well.
MR: And how does that get built into a record in the studio? What is the procedure for you guys these days?
DH: We spend a lot of time trying to get the music right, and then we spend a few weeks working on the vocals. Having three singers it takes a long time to get the vocals down, but we really love music, we love cool instrumentation, there's a handful of songs that I remember us working really hard to get cool instrumentation for, stuff like "We Own The Night" and "Compass." I don't know, we've always tried to really find something unique in the studio and spend some time searching after that. That's been our big focus... What can you do that's going to sound fresh and sound unique? That a love of ours in the studio for sure.
MR: And I'm sure when you're performing separately, you're cheerleading each other along.
DH: Yeah, we are! When everybody's doing almost everything in the studio, when Charles is in there singing me and Hillary are out there, if he misses a line we'll make sure he gets it right. It's fun, it's a real collaborative thing, everyone's always in there and excited, it's a fun, fun process.
MR: You mentioned Hunter Hayes and Sam Hunt earlier. Are there other contemporaries that you admire or even want to collaborate with?
DH: Oh, yeah. We love Hunter and Sam, we got to do a performance with Cam the other about a month ago out on the road. To me, it's great to watch some of those brand new up-and-comers. There's nothing more exciting than watching the first year of an act coming out. I have to keep saying so much about Sam Hunt because it was so much fun to watch him grow each night, work on that show each night. People just love it on the road. It's been fun to do some stuff with Cam, too. There's kind of a group of newcomers, we don't think that we're too far removed from that because we still feel like some of the newer kids on the block, but it's fun with every year that goes by to see the fresh talent that comes out. We love great vocalists. A great vocalist steals my heart any time. Someone new who can just sing is awesome. Look at Chris Stapleton and the whole shift he's put on our entire genre in the past week, especially since that record just came out. He's an amazing vocalist, we're huge fans of his work, we've gotten to perform a few times with him before, we're excited for him and for some of the new regime.
MR: What advice do you have for new artists?
DH: I think you've got to do something every day. It's tough because you move to town, you don't have any money, you don't know what you're doing, and you have to figure out how you balance all of that, trying to survive and make an income so you can do music. As hard as it is, you've got to make some sacrifices and commit to it every day. That would be my biggest thing. No record label is going to come and beat down your door to grab you, you've got to be out there playing shows, you've got to be out there writing songs, you've got to be doing what you love and committing to it every single day, waking up thinking of a song, going to bed working on a song. That was our approach from day one. It's hard, but you've got to put a lot of work into it. For a lot of these new acts, gosh they're so great, they've got great songs, they've got great voices, I would just say keep doing what you do, because I think what's going to keep our genre going is having all different facets and styles in it. When you have someone that's kind of traditional or southern rock or pushes the envelope from a pop or contemporary point, I think that's all great in the country format. It helps keep our genre fresh and it helps keep everybody pushing each other. Be yourself and continue doing what you do well and be great at that.
MR: What would you have told Lady Antebellum in the beginning?
DH: In those early years, I felt like you have to give up a lot of time and you have to travel and you have to be out there doing it. I probably would've said take a breath or two. At least once a month, take a day off. We worked our tails off those first few years, out there playing two hundred shows, writing the other hundred and sixty five days of the year. We did it full on. I would say at least take a little breather here and there and recognize what you're doing and recognize where you are. And don't take it for granted. We're lucky that we get to do music. Even when we were playing small bars, it's still a dream to be out there playing and doing what we love to do. So yeah, enjoy it and don't take it for granted.
MR: That's beautiful. It seems like your wheels have been up for quite a while, sir.
DH: [laughs] Thank you, man. I appreciate the kind remarks, we're fired up about this season and especially about this tour that we had, so I appreciate you covering it.
MR: I've got one last question. You tenth year as a band is coming up and I'm sure you're going to be celebrating in some big way. Without giving anything away--okay, give it away--what can we expect? And in your eyes, how has the band evolved in the past decade?
DH: It takes me a second to process that, it really does. For me to wrap my head around that we've been doing this a full third of my life is just absolutely crazy. For me the next season is how do you keep it going? Once you become successful, how do you maintain it? How do you make a left turn and how do you continue to make left turns? We've tried to do that over the years, continue to push ourselves and put out a new single that feels fresh and different from the last one and then a new record that feels fresh and different from the last one. I want to keep that challenge alive. There's no "just Branson" in our future yet, we want to be out there pushing hard and working on all kinds of new stuff, which we already have. Maybe in about twenty years we'll go and do Branson but for now I think there's a whole new chapter of Lady A coming. It's exciting to be able to push ourselves at this whole new level, I'm excited for people to see where we go.
Transcribed by Galen Hawthorne
******************************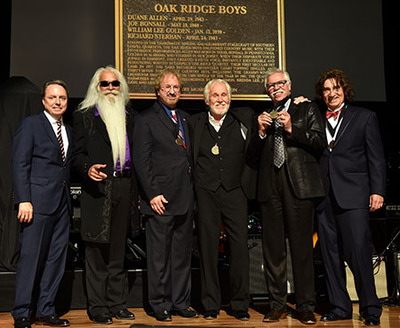 l-r: Jody Williams (BMI), William Lee Golden (ORB), Duane Allen (ORB), Kenny Rogers, Joe Bonsall (ORB) and Richard Sterban (ORB)
photo courtesy of Country Music Hall of Fame
A Conversation with Oak Ridge Boys' Joe Bonsall and Duane Allen

[Note: This interview was conducted the Friday before the Oaks were inducted into the CMHOF]
Mike Ragogna: So guys, the Oak Ridge Boys are in the Country Music Hall Of Fame now. How does it feel to be bronzed like Caesar?
Duane Allen: [laughs] It's overwhelming to me. It's a chilling moment in our long career. This is the pinnacle of country music. It's not necessarily something that we work for, but it certainly is something we appreciate.
MR: When it came down and they actually said to you, "Okay, you're part of the Country Music Hall Of Fame," how did you react to that?
Joe Bonsall: It must be a wonderful job for Sarah Trahern at the CMAs to have the job to tell people. She gets to stand there and see the reactions. I know as far as the Oak Ridge Boys last spring we were doing a show at the Grand Ole Opry and our manager Tim Halsey said, "Guys, as soon as you're finished singing don't run off, we have a quick meeting in the dressing room with the CMA." We're thinking, "CMA? What?" but we didn't really think about it. So then we get into the dressing room and it's us, our manager and Sarah Trahern and her husband I think, and she said, "Guys I just want to tell you how excited we are that you guys are playing at the CMA fest with us this June in Nashville, we're honored to have you on the show." We said, "Thank you Sarah, that's great, we're excited about it. Man, it's going to be a big show and to be up there with all the young kids who are rocking it today, I think it's a great thing," and we're thanking her and we're about to leave and she says, "Oh, and I also wanted to inform you that you are the new inductees into the Country Music Hall Of Fame." You saw four boys stop in their tracks.
JB: Four guys who speak professionally all the time, especially me, and there was complete silence. It was jaw dropping. All of those things that you would expect, all of our emotions inside of us were just going crazy. "Oh my god it's here. This is it." I've got to admit, I haven't thought much about the hall of fame until the last several years, and what made me think about it was the fact that other people started talking about it. "Well, this is the time for the Oak Ridge Boys," writes Billboard magazine. Old friends of ours in town, people who have been around the business a long time, I remember a good friend, Don Light, a former manager and associate who passed away a few years ago, he said, "The Oaks will someday be in the hall of fame." He said that all the time. Our manager Jim Halsey started saying, "You know guys, the hall of fame could be around the corner," but you know, you just don't think about it. Then Kenny's inducted, and you say, "Yay, it's Kenny! Our brother Kenny Rogers, we learned more from him than from anybody, yay!" Garth Brooks is inducted, "Yay man, the G-man! That's great, Garth Brooks sells out the whole world in ten minutes, he deserves it." Ronnie Milsap, "Great, Ronnie Milsap, what a brother, what a friend, what a talent!" and this year, it's the Oak Ridge Boys. It's like that old "Hillbilly Heaven" song. "That's when I woke up, and I'm glad that I did."
MR: What does the country music hall of fame mean to you these days?
DA: Well, to me, it's the greatest honor that an artist can ever be paid. For our bronzed photograph to hang in the rotunda along with these other people that we so dearly respect that paved the way for all of the rest of us to follow, it's one of the most overwhelming honors that I could ever expect to receive. It's almost more than I can catalog. I looked around when they announced us and they had us back behind the podium where we were looking at all the bronzed pictures of all those who have gone before us and big old tears just rolled down my cheeks. I couldn't help it, it was just tears of joy. I'm still a little boy down deep inside of me. When I think of the music career of the Oak Ridge Boys I'm still that little boy picking cotton in Texas when I dreamed of being in a harmony singing group. This is my dream come true. It's much more than what I could dream when I was a little boy. I never dreamed of this. It's reality but it's much more than what I could've ever dreamed of being. It's so much better than the dream because I didn't know how to dream like this. I don't know how I will feel Sunday, but I just want you to know right now that it feels so wonderful that I hardly have any words to express it. I've never been here before. This is all new to me. I just want to make sure that I show my gratefulness because there are so many people who helped us get here. I want to make sure that they know that I'm grateful to them, because without those people along the way that helped us it could've never happened for the Oak Ridge Boys.
JB: You know Mike, we've had a lot of windows, and we're very fortunate. When I think of Hall Of Fame I think of the windows. I think I refer to them sometimes as stones on the mountain. Everything we do is a stone that eventually becomes the mountain. Every time we've performed, every time we've recorded, every time we do those things that you've got to do to keep the career going, we have managed to put those stones on the mountain all these years and fortunately we've had so many wonderful windows open for us in the seventies, eighties, nineties, right up until the present. This is a new era for us, this is a new window so to speak. I can't think of anything that's greater than being inducted into the country music hall of fame, where the circle won't be broken, man. We're part of the circle now, we're in the rotunda. It's incredible, man. It's a huge, big, gigantic window.
MR: I think the magic of seventies and eighties, just-breaking the Oak Ridge Boys is what has kept you guys so vital.
JB: I think you're exactly right there, Mike. If you go back to the middle seventies you've got a bunch of starving Oak Ridge Boys who were once a gospel quartet trying to be a mainstream country act and all of a sudden having a big hit record like "Y'all Come Back Saloon," the energy of that is astounding. I can remember that like it was yesterday. I've written about it. I can see the Oak Ridge Boys at a truck stop feeding quarters into a juke box so we can hear ourselves, it's a wonder we didn't get killed. Then the great career following, touring with Kenny, hit after hit after hit, into the eighties and then the "Elvira" and "Bobbie Sue" era when we headlined coliseums ourselves for six years and all that has followed, all of the stones and windows that we've created over the years. We still feed off the energy of back then, we still feed off the energy of now. This is an energy group and we're thankful for that. For the four of us to still be together and have this happen to us after all these years? Wow. That's just mind boggling.
DA: The one thing that I think is important that you have put a framework around in the seventies and eighties there, that's all focused around hit music, and it's all about the song. The things that have gotten us to the places that we wanted to go have been focused around hit songs. We have called upon the greatest writers in the world in Nashville to write our career, and we're still doing that. I think that's what keeps the Oak Ridge Boys where we can still call ourselves boys, it's what excites us: It's the three minutes of magic. We still look for great songs, we still look for the three minutes of magic that come out of those hit songs. Right after the first of the year we're going to be hopefully announcing a brand new recording career with the Oak Ridge Boys recording in a brand new setting, all new music and a whole new career announcement after this has died down a bit. We're going to be entering into a whole new thing next year. This is an exciting time to live with the Oak Ridge Boys. Right now we're talking about the hall of fame, we're talking about how great this feels and we're going right into a big Christmas tour that we're headed into with thirty one Christmas shows, next year it's all new music and we're going to be opening up brand new doors next year.
MR: Joe, I want to talk about your analogy of stones building a mountain. We know the bigger more successful stones, but what are some of the lesser-acknowledged details that helped build Oak Ridge mountain?
JB: When I use the analogy of stones, I mean that everything you do is a stone. When your mother told you to get up and sing a song for the neighbors, that was a stone. It was a pebble maybe, but it was a stone. It was something that was going to be the mountain one day that is you, personally, and as a group you put on those stones every time you go out and sing, every time you do an interview like we're doing now. Everything's a stone that makes the mountain bigger and bigger and bigger. We have accomplished so many great things, we've had all the big hits like Duane said, we've had a great musical career, we've made great decisions over the years that keep us together, God has blessed us with good enough health where even in our age we can still go out there on stage and romp and stomp it, man. We're singing good, we're feeling good. To me, every day's a stone, and the Oak Ridge Boys have become a gigantic mountain, or a big wheel, so to speak. Each one of us is a spoke in the wheel and we keep it turning, man, we keep it turning. Nobody to man wants to see this legacy end. One of the things the hall of fame people have mentioned that they're excited about is that the Oak Ridge Boys still go out and play a hundred and fifty dates a year. That's kind of a cool thing. There's very few hall of famers who do something like that. To me that gives us an opportunity to not only be a member of the hall of fame but to be an ambassador for the hall of fame. It's a great, great, great place down there, man. They have built a beautiful hall of fame and education center. And I might add, thanks to some of the young acts today. Thank you Taylor Swift for the Taylor Swift Education Center and a million dollar donation, thank you Keith Urban and Vince Gill for the All For The Hall shows, we've been a part of those and the money raised there. There are so many people who have looked upon the hall as the epitome of country music, because it is. I'll tell you, man, that's a big boulder right there.
DA: I think one of the things that the Oak Ridge Boys always try to do is associate ourselves with charity. I've always had the philosophy--and I think this runs throughout our entire group--that your career is really not worthwhile unless you're willing to share it. We've always associated ourselves with charity work because we feel like we need to use our name to bring awareness to charities that do worthwhile work in our philanthropy work. This year and last year we've associated ourselves with the American Legion. They're doing great work to assist the veterans who are coming home, many of them with PTSD. With twenty two people committing suicide each day we feel like we need to do something to help these people and help them to learn that they can get help. We are doing commercials for the American Legion, we do this on our own, we don't charge anything, we give our time, we've done a Christmas special that won a Telly award and we're going to do a patriotic special and we're about to do another commercial for them next month in our theater in Branson and we're going to keep encouraging those veterans that they can get help. I think it's important that people with a name use their name to help others in ways that don't necessarily bring money to themselves. Our philanthropy work has been to help children, and we've been doing that our entire career. I think that's one of the big stones that we add to our mountain that doesn't bring money in, but it helps people.
MR: Do you think that comes from your Gospel roots?
AB: I just think it's important that we share the blessings that God has given to us. We're very fortunate, God has blessed our business and we try to share that in a positive way. Think of all of these veterans who are coming home after fighting for our lives, fighting for our freedom, they're giving us the ability to sing because they're going to a foreign soil to put their lives on the line. Their families are sacrificing and I want them to know when they come home that somebody cares for them. When they see our ads on TV they will know that the Oak Ridge Boys are for them and that they can come to our shows and that they will be welcome at our shows. We will do some songs for them as well because we appreciate what they do and we want to say thank you.
MR: Country music changes so rapidly, if you come back to a country station after a couple years off you almost don't recognize it. What advice can you give to the kids in this environment, being from a time when the genre meant something else?
JB: I think I know where you're going, Mike. When you talk about music, the pendulum constantly swings. When the Oak Ridge Boys started having real success in the late seventies and we were putting out "Dream On" and "Sail Away" and "Leaving Louisiana" and all those songs, even before "Elvira" and "Bobbie Sue" and "American Made" a lot of people in country back then considered us to be very pop. We weren't country enough back then, because to them country was Loretta Lynn and Merle Haggard and George Jones and here come the Oak Ridge Boys and Alabama and some of those groups changing the whole feel of what's happening in the music business. I think that constantly happens with all music. Right now the pendulum has swung in a bit of a newer, fresher direction and the kids playing today have made country music the new pop music. I was talking to my grandson the other day, he just turned seventeen, he's a football player and I was just getting on him a little bit, "Man, I don't like them Florida Georgia Line guys, they're just too rock for me," "Pop-pop, are you crazy? Florida Georgia Line are the bomb! They're the best!" You've got the kids there. Back in our day if you wanted to have any kind of success or fill coliseums we had to have some pop crossovers, country radio alone didn't do it. Today you can be on country radio--let's just give one example: Eric Church just sold out Lucas Oil Stadium in Indianapolis and had a nineteen million dollar box office. I ain't never heard Eric Church on pop radio, have you?
JB: Look what country has done, is what I'm saying. I have respect for it. All the Oak Ridge Boys do. The other night we all went to see Taylor Swift, she was awesome. It was the greatest production show we have ever seen. We played in Arlington, Texas at the Arlington Music Hall and when we were done we went over to the AT&T Stadium to catch Taylor. When the show was over she came back and talked to us, she had a private reception with us and man the girl is just on fire, it's incredible. Some of these acts have just done so enormously well, you've got to tip your hat, man, and say, "Wow, look where the pendulum is now," and it does make you wonder where it's going to swing in the future.
MR: Well, it's lightly affected pop music, too. Listen to Andy Grammer. "Honey I'm Good" is a country record with modern production.
JB: It sure is, and there's a lot of pop acts that are kind of leaning toward country. Don Henley just put out a very successful country album and doggone it, it's good! Country music is the thing now, man. Country music is the top. What's the saying about all ships rise? It's helped us, too. Our crowd's huge, and if you look out there in the concert world, The Oak Ridge Boys, Dolly Parton, Willie Nelson, The Bellamy Brothers, Charlie Daniels Band, Kenny Rogers, I'll stop there but we're all out there touring constantly still and doing good business. Country's in a good place right now for the old guys and the young guys.
MR: Country music evokes a loyalty between the act and the fans. The Country Music Hall Of Fame award seems very different from the Rock 'N' Roll Hall Of Fame award because of the hyper-self-promotion of the latter. The Country Music Hall Of Fame seems to be more geared towards following keeping artist legacies intact.
JB: You're exactly right, I see what you're saying about the attitude and I see it at the Oscars and the Emmys as well, where everybody's pretty much just patting each other on the back. It's a good observation on your part. Because of the legacy and family aspect of country music that I don't see at other things. Gospel music is very much the same. Even the thing of "Will the circle be unbroken," which is the mantra of the rotunda in the hall of fame, it's family, man. It's family that goes way, way back to Hank Williams and Johnny Cash and right on through to Alabama and the Oak Ridge Boys and Kenny Rogers. It's a family feel, and I think the hall of fame does an incredible job of projecting that. And believe me, the way that they have treated us over the course of this year has just been mind boggling and very humbling. They have treated us like royalty. I can't wait until Sunday night because I don't even know what's all going to happen, to be honest. They're telling us that we're going to be honored and to sit and enjoy it and take it in and it's going to be a great night honoring the Oak Ridge Boys and the Browns and Grady Martin. I'm looking forward to sitting there and seeing what's going to happen Sunday night. I know it's going to be wonderful.
DA: We've been out on the road all this week and Joe got an email that was for all the Boys from Don Reid and The Statler Brothers that was just so wonderful, I really appreciated that. Joe shared it with all of us. I got a call yesterday from Roy Clark for all the Boys and of course next year is the fortieth anniversary that we toured the Soviet Union with Roy Clark. When I got that call from him yesterday big old tears just rolled down my cheeks. Roy's flying in just for us. It's calls like that, it's emails like that that just let us know how very special this day is going to be. It's already being special to us, it's been being special since March and it's just coming to a climax really fast. It's going to be a wonderful day. I hope I'm ready for it.
MR: Good for you guys, I'm really happy for you. What advice do you have for new artists?
DA: Every time you have an opportunity, sing. No matter if it's a church or it's a fair or it's at school or if it's on a street corner. Sing. If you get an opportunity to sing or write a song, you take that opportunity because somebody might be listening that will help you get a bigger crowd that you can sing to and a bigger crowd next time. Don't ever turn down an opportunity to sing if you want to be an artist.
JB: Well, I'll elaborate a little on what Duane said. Just be prepared and know that it takes a lot of work, a lot of sacrifice and if you've got the talent to do it then get going and live your dreams. Don't let your dreams die. If you find out that you're not that good you'd better be selling shoes, because there's a lot of great young talent out there waiting. Somebody sent me a tape the other day and said, "What are my chances?" and I said, "I've got to be honest with you, dear, you've got to fix your off-pitch singing. If you took that demo into a recording studio or an audition they're not going to listen because you're not singing on pitch. There's probably two hundred other girls who are just as pretty as you in Nashville right now who are singing on pitch." If you ain't gonna learn to sing on pitch, you might as well go sell shoes. But if you can fix that and your voice is very good, then get in there and go! You've got to have the real talent to begin with, you've got to really have what it takes, but then from a personal side you'd better be willing to work really hard, because nothing happens overnight. The old "Where's my limo" attitude just doesn't work. It takes a lot of work and sacrifice, you've got to be willing to do that. If you are, great dividends could be coming your way. Look at the Oak Ridge Boys. We've had ups and downs, I've thought about this Hall of Fame thing every night. I'll be honest with you, I've got a big show in Oklahoma tonight and I didn't sleep all night last night because I keep thinking about this.
JB: It's been on my mind every night, Duane!
DA: I didn't sleep hardly any.
JB: Yesterday I got out of my bunk at one o'clock and I come up and everybody in the bus was looking at me like, "Boy, you just slept 'til one?" I said, "I've been in my bunk for twelve hours, but I think I probably slept five." This thing is so, so big and so huge on my mind, it's like so much water under so many bridges, so many songs, so many miles, so many experiences that the four of us have had together, together man, together, and our four faces are going to be on that wall together. There's just so many people who will never experience what we are experiencing right now. It's magic. It's a blessing. I give God the honor and the glory for putting us all in this position and for giving us the career that we've had that's worthy to be in that rotunda.
MR: Nice. Are you flying George Bush in for this?
DA: He has an invitation and tickets reserved. I can't say if he's coming.
Transcribed by Galen Hawthorne
*******************************
MARY JENNINGS' "TECTONIC PLATES" FEAT. JEREMY NASH EXCLUSIVE
According to Mary Jennings...
The entire Metamorphosis record has heavy undertones of nature and the way in which it relates to people. As I started reading more about tectonic plates and how they shifted and changed, I saw so many similarities in human interactions--sometimes we come together creating emotional earthquakes, sometimes we drift apart, and sometimes we move independently, never affecting one another. It was important to me that this track be relatable while still being scientifically accurate. Without the scientific accuracy, I think it would have disrupted the metaphor and I certainly didn't want some poor middle school student failing a test because of misrepresentation. There are only a few people who I'd feel comfortable calling on to co-write a song about tectonic plates, but Jeremy Nash was a natural choice. As we wrote and started to sing it together, I realized this song had to be a duet. I also knew I wanted my dear friend and talented producer and drummer, Ian O'Neill to bring 'Tectonic Plates' to life. We spent a lot of time searching through pads on the computer and banging on various objects in the room to find the perfect earth moving sounds."
******************************
A CONVERSATION WITH SKY-PONY'S KYLE JARROW
Mike Ragogna: So Sky-Pony's Beautiful Monster will be released December 4th. I just giggled from that question.
Kyle Jarrow: We're super excited to share this record with the world! We've been describing it to people as "dark art pop." It combines lush, poppy arrangements--lots of strings--with slightly twisted subject matter. To give you a sense: lead single "The Watcher" is an ode from a stalker to her stalkee; the title track "Beautiful Monster" lays out a jealous lover's totally unhinged ultimatums; "Rapture" explores a loss of faith; and the record ends with "Everyone Will Die," an anthem to the one inevitable fact of life. That phrase is also on our most popular piece of merch, by the way: women's boyshort underwear. Yes, there are people right now walking around with "Everyone Will Die" written on their butt.
It was also important to us that we touched some real emotional places on the album. In songs like "Seems So Strange" and "Run Away," we shoot for the heart. Our hope is we've made a record with a varied, evocative set of songs... the soundtrack to a crazy carnival party with some genuinely twisted guests.

MR: How did you get connected with Knitting Factory Records?

KJ: Two of the owners of the Knitting Factory, Stephen and Sam Hendel, are fans of the band--they've seen us live a bunch. They very generously put us in touch with the folks at KF Records, and the rest is history I guess.
MR: What is Sky-Pony's secret origin story? Where did you get that name and did it have anything to do with My Little Pony?
KJ: Sky-Pony is originally the brainchild of me and my wife Lauren Worsham, who's our talented and beautiful lead singer. The very first song I wrote for the project--a song which we actually don't even play any more--had a kind of Western expansiveness to it. That gave us the idea to call the band Biblical Sky. Like, you know when you're in the middle of nowhere and you look up and there are beams of sunlight streaking through the clouds and the sky looks like a Bible illustration? But then a friend pointed out that it sounded like the name of a Christian Rock band. Which we're totally not. So somehow we got from there to Sky-Pony. It sounded fun--and Lauren had grown up on a Texas ranch, riding ponies, so there was that connection. So, the name has nothing to do with My Little Pony. Sorry! Though we were asked to play at a My Little Pony fan convention last year, because of the name. We weren't able to do it because of schedule stuff, and our collective hearts were totally broken.

MR: [laughs] So you met your producer Michael Tudor through your pal Duncan Sheik or the other way around though probably not. Would you be a dear and clear up that confusion?
KJ: I met Michael Tudor through Duncan... Your deduction skills are strong, sir! Duncan and I have been friends for awhile now and have collaborated on two theater pieces together (Whisper House and Noir). Michael has produced a bunch of Duncan's records, as well as a bunch of other very cool albums, so when we were starting to think about making Beautiful Monster he was our first call. We tracked most of the record in the studio Duncan owns up in Garrison, New York. Duncan's Grammy and Tonys were just sitting out on a table the whole time, hopefully casting some good vibes over the process.
MR: Why is there SO much theater in your act, oh wait, I just answered my question. How about this. Were you ever tempted to take a straight-up rock approach?
KJ: Sky-Pony is definitely known for our wild and highly theatrical stage shows. Is it weird that we never considered doing it any other way? There are a lot of straight-up rock bands out there who are awesome. Does the world need another? Or rather, does it need another from us? Many of the bandmembers have backgrounds in theater, so it seemed like a unique thing we could offer the world was a theatrical, performative approach to our sets. Also, it's just fun. Dancing girls plus costumes plus choreography plus projections? Sign me up.

MR: You're also wrote the book for the SpongeBob Squarepants musical so you know the plot. What is it? And how does it end? How hard was Patrick's dialogue to write? Hold nothing back.
KJ: Yes, scriptwriting is my other life and I am indeed responsible for the book of The SpongeBob Musical. There's a lot about it that's still under wraps, and I don't want Nickelodeon's orange-suited hitmen--not really--to come after me, so I can't say too much. But I will say this... The plot involves the end of the world--yes really. The score is great, by a wide range of musical artists from Bowie to T.I. to The Flaming Lips. Director Tina Landau is a genius. As for Patrick's dialogue, it actually is pretty tricky to write. He's a total idiot but every once in awhile he manages to speak these profound gems of naïve wisdom. Figuring out the balance between idiocy and unwitting genius is harder than it looks!

MR: You have something to do with a CW project called The Drop. So what dropped?
KJ: What dropped is... the beat. The Drop is a TV series set in the Miami EDM scene. A totally other musical genre than Sky-Pony, but one I love. The series is a collaboration with director R.J. Cutler and DJ Steve Angello; I'm writing the script. It's coming along well so far--and Sky-Pony is a nice way to blow off steam when taking a break from the network notes calls and long hours in front of Final Draft.
MR: What advice do you have for new artists?
KJ: If you like it and you think it's cool--if it's what you'd want to listen to--then make it! Don't let anyone push you to be what you're not, or change your sound because it could be more "commercial." What's commercial, especially in today's overcluttered world, is work that feels authentic. If you believe in it, eight times out of ten it'll find an audience.
MR: Best advice ever given to you?
KJ: Never expect a musician to be on time. And... it's a privilege to get to make music and put it out into the world. Don't forget to enjoy it.
MR: Is there anything you need to reveal about your Beautiful Monster that you haven't shared yet?
KJ: Being the theatrically-minded folks that we are, we're planning to promote the album in a nontraditional way. In addition to our album release party on December 4 at Knitting Factory Brooklyn, we're going to be doing a six-week run of a rock-theater hybrid show in 2016. Titled The Wildness, it'll run at NYC's Ars Nova from February-March 2016 as a co-production with The Play Company. It's directed by Tony nominated Sam Buntrock, and probably the best way it is as a concept album come to life. It's gonna be awesome.
Popular in the Community