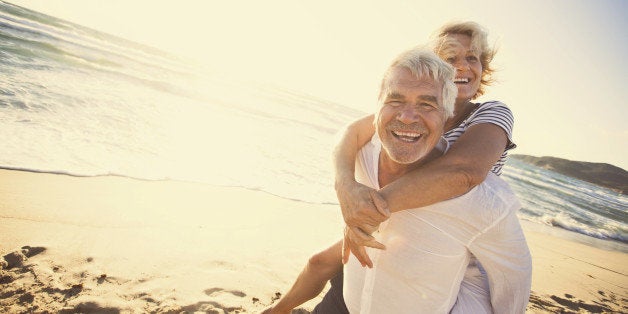 The challenges inherent in aging populations, particularly during times of economic hardship, are well documented. Perhaps the biggest issue: the inability of younger generations to support the health care and retirement needs of a ballooning older population.
But while our rapidly aging global population represents enormous societal challenges, these challenges are far from insurmountable. When individuals grow old productively, they can be a vital and vibrant part of society's fabric. So how can we ensure productive aging?
To start, we must ensure that all generations have the opportunity to contribute to society in an important way. When older individuals remain productive, it's a win for all involved -- older people continue to lead lives with deep meaning and significance, and society continues to benefit from their wealth of wisdom and experience.
As Dr. Linda Fried of Columbia University has demonstrated, volunteer contributions can also be enormously beneficial in an aging society. In 1993, Fried launched the Experience Corps, bringing trained seniors into low-income elementary schools to serve as mentors and foster grandparents for underperforming students. The benefits were apparent almost immediately: older people experienced improvements in their moods and health, and students performed better academically and behaviorally.
Science has backed up the firsthand experiences of Experience Corps mentors and mentees. A study led by Michael C. Carlson and funded by the Alzheimer's Drug Discovery Foundation demonstrated that Experience Corps volunteers had short-term gains in their executive function, more activity in their prefrontal cerebral cortexes and experienced less brain atrophy.
But without a cure for Alzheimer's disease, we can only take productive aging so far. We can create opportunities for seniors, prevent heart disease and strokes and keep people physically healthy -- but if we cannot keep people from losing their minds we cannot ensure long, productive lives.
The fact is Alzheimer's disease is the single most common cause of functional disability in people over the age of 75. We must conquer Alzheimer's disease so that, in addition to creating opportunities for productive aging, we can transform this aging crisis into an aging opportunity.