Small business owners may utilize a variety of marketing methods to promote their business, but utilizing their own customers' reviews can benefit their marketing practices too. Using customer reviews in marketing can be not only a free source of advertising, but it can boost new consumer confidence in your products and services.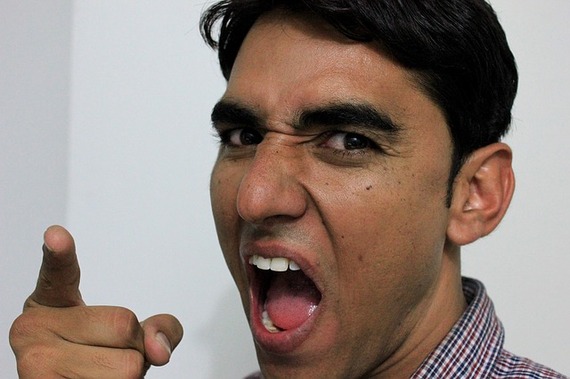 Image Credit: Ashish Choudhary
Honest customer reviews may be acquired through your website, on Yelp, Yellow Pages, and any of the other review sites. One great new tool is the Tellit App, where you can post ratings and reviews about friends, coworkers and others in your contact list, including businesses.
Highlighting great reviews
There are many different ways that you can utilize customer reviews in marketing. You can link to specific reviews and post them to the company's blog, or on your social media pages.
Many businesses like to use a customer review feed that appears at the bottom of their landing page. These reviews are constantly updated as they appear. There is also the ability to selectively place them, should a review be fake, or disparaging.
A company should provide a selection of fair reviews for their customers to read. Even if a review is three out of five stars, some customers may wish to learn how these products or services can benefit them. After all, you don't want a customer to find that your service wasn't quite right for them. Honest posted reviews are beneficial to you, even when a bit negative. Of course you'll want to remove any slanderous or fraudulent reviews.
Select customer reviews may also be used on printed materials. You may wish to ask if you can use the customer's first name, last initial, and city. This lends integrity to these reviews.
Reviews are like word-of-mouth marketing
There are great results that come from using customer reviews as a marketing opportunity. Reviews can translate into word of mouth marketing. Reviews operate a bit like word-of-mouth, except they're posted on the site to read, or on the social media account to read. They remain on the site, so a potential customers can go back and read them again. They have some form of permanence, unlike word-of-mouth marketing that may quickly be forgotten. It is most likely that a customer review card will be tossed in the trash. But online, that review would linger forever.
Using a bad review as an opportunity to improve
Bad reviews need to be swiftly dealt with (not hidden!). It's a company's best option to fix the issue, and also respond to the posted bad review with how the company is making it better. It's possible that by resolving an issue a customer has brought up in a bad review, that the customer would choose to delete his or her review, or change it to a positive one. But even if the customer doesn't delete it or change it, posting a response with the company's steps to fix the mistake or satisfy the customer's wishes can show people that you are willing to make good and offer the best quality product or service you can.
Getting great reviews will also encourage a business to do better. You can imagine what happens when a customer is happy--he or she will post a glowing review of your business. A great review attracts more customers, and that's what good business is all about.