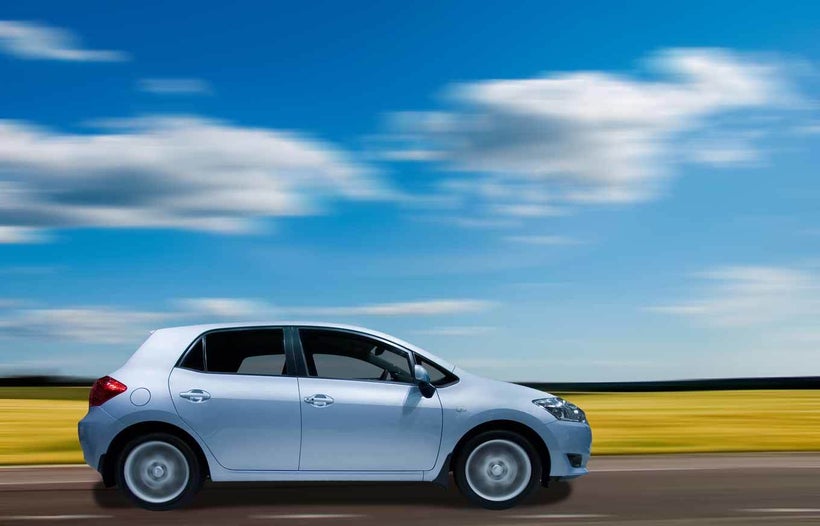 It happens to me 10 times every year when I rent a car.
I am not unique. It happens to everyone. It happens with small companies, and big companies.
All car rental companies try to cheat and swindle you out of more money than you bargained for, or than you budgeted.
*Extra insurance that you don't need
*Excess charges for damages that you did not cause
*Upgrades with hidden fees
Sometimes the money they try to steal is only nickels and dimes. Sometimes these predatory charges can add up to thousands of dollars.
For example, every car rental company tries to get you to buy their pricey extra insurance, even though they know full well that anyone who owns a car or a house or pays with most major credit cards is probably already insured.
It's a classic hard sell scare tactic. The counter people imply that you will not be covered unless you buy their unnecessary insurance.
Basic car insurance is of course mandated by state law. It is already built into the price of the rental, and cars are not allowed on the road without it.
Bottom line: the extra collision insurance they are trying to sell you is something you probably already have paid for.
Nevertheless, more than half of car renters decide to purchase this almost useless insurance at the last minute, under pressure, at the car rental counter. And the price of this extra insurance can run up to $22 per day. That is $220 for a ten-day vacation.
This extra insurance is outrageously expensive for what they offer. If you calculate the cost on an annual basis, you end up buying $500 or $1000 worth of extra insurance for $22 x 365. That's $8,030.
You can almost buy the car for that price.
About 8% of of the car rental industry's revenue comes from sales of this profitable optional coverage, according to Autorentalnews.com.
One of the most sinister items that can appear on your car rental bill is that ominous but vague "damages" expense, which sometimes comes up after you return the vehicle.
I once rented a car from Budget in Canada and when I returned, I walked all around the car to check for damages. A week later, I got a bill for more than one thousand dollars for what the company claimed was a scratch on the underside of the car. The scratch was completely invisible, and could only be seen by lying down on the ground. I told them I would not pay, and they threatened to ruin my credit with a suit.
Finally, they gave up and nothing ever appeared on my credit report. Empty but scary threats.
Another time I was accused of putting a dent in a Hertz rental. I told them that I didn't do it and it could not have happened while I had the car. The fact that I am a Gold member perhaps influenced them to forget the issue.
There is an identifiable pattern of industry fraud going on here, according to Autorentalnews.com, who explains that the pattern looks like this:
The charges are mailed to customer weeks, and sometimes months, after the rental.
The bill is within a few dollars of $500, which is the typical insurance deductible.
There's no meaningful appeals process, at least to the customer.
Failure to pay quickly is met with a referral to a collection agency or blacklisting — or both.
If the customer challenges the claims, or asks for more documentation, the rental car agency will usually drop the claim. Be wary. Walk around the car when you pick it up and document any dents. Then do the same when you drop it off.
The problem is that many national car rental outlets are individually owned franchisees, and the ethics of each owner can vary widely.
Refuel before you return the car
Most rental car companies will ask you to return the car with the same amount of gas as when you left. But most car renters, in a hurry to catch their flights, don't bother.
This neglect can be pricy. If you return a car with less gas than you started with, rental companies often charge you for a full tank at twice the price the going price at nearby gas stations.
Even when you remember to fill your tank, there is a gray area which leaves unsuspecting renters open to exploitation.
New York Times writer Elaine Glusac reports that she recently returned a car to Avis after refueling a block from the airport only to find a "fuel service" charge of $16.07 on her bill. They took it off at the Avis counter when she objected.
Fortunately, companies like Avis and Enterprise are increasingly using "connected" cars, which use technology to automatically report fuel levels. This technology is highly accurate, so discrepancies are likely to go down.
"Our number one advice for renters is to do their homework," David Solomito, vice president of marketing for North America at Kayak told the New York Times. "For most people, rental cars are the least considered part of trip."
One way to avoid high fees on rental cars is to rent from a location that is not at the airport. Kayak reports that this tactic can save you as much as 11% on rental costs.
Beware of complimentary "upgrades"
It is common for rental car employees to ask you if you want to "upgrade" your package when you pick up the car. They will not tell you there is an extra cost. But you should assume there is one. At Hertz, these upgrades can cost as much as $162.
The good news is that there are alternative options. One new site, called Insuremyrentalcar.com, is undercutting car rental companies with less expensive policies. Rates start at just $5 per day.
I reviewed the ratings at Consumeraffairs.com of the ten best car rental companies. The results are rather dismal out of five possible stars. These "best" rental car companies got:
These hidden fees are easy for car rental companies to exploit because the rental companies know more than their customers. There is an asymmetrical distribution of knowledge (just as with pharmaceuticals and most health care). The free market breaks down. Consumers cannot easily understand company prices when prices are opaque. Clearly, "buyer beware" does not do the trick.
If the Transportation Department can force airlines to stop deceptive advertising about ticket costs, and the Federal Trade Commission can stop hotels from hiding "resort" fees, it stands to reason that some federal agency should be able to curb the rental car abuses. But as consumer advocate Christopher Elliott, says, "I'm not holding my breath."
Write to jfleetwood@aol.com
Calling all HuffPost superfans!
Sign up for membership to become a founding member and help shape HuffPost's next chapter
This post was published on the now-closed HuffPost Contributor platform. Contributors control their own work and posted freely to our site. If you need to flag this entry as abusive,
send us an email
.