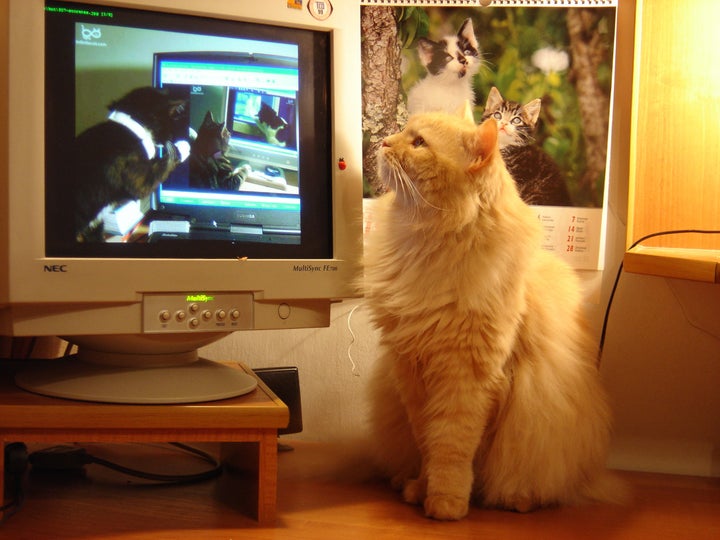 If you are a human being with access to the Internet, you've seen a cat video.* The early lolcats, the veteran Lil Bub, the more recent two-legged "bunny cat." Cats have, in the words of one very feline-fascinated museum, taken over our online world.
That museum is the Museum of the Moving Image in New York City. Located in Queens, the institution devoted to film, television and digital art is taking a critical look at phenomena like Caturday, Grumpy Cat and Hamilton the Hispter Cat. 
Titled "How Cats Took Over The Internet," the show will feature cat videos, GIFs and images that reflect our culture's need to constantly anthropomorphize the more stoic species of domesticated animals. In particular, the museum will ponder the popularity of user-generated content. You know, the home video of your kitten Steve attempting to attack a ceiling fan. The one you uploaded to Facebook and later found on Buzzfeed.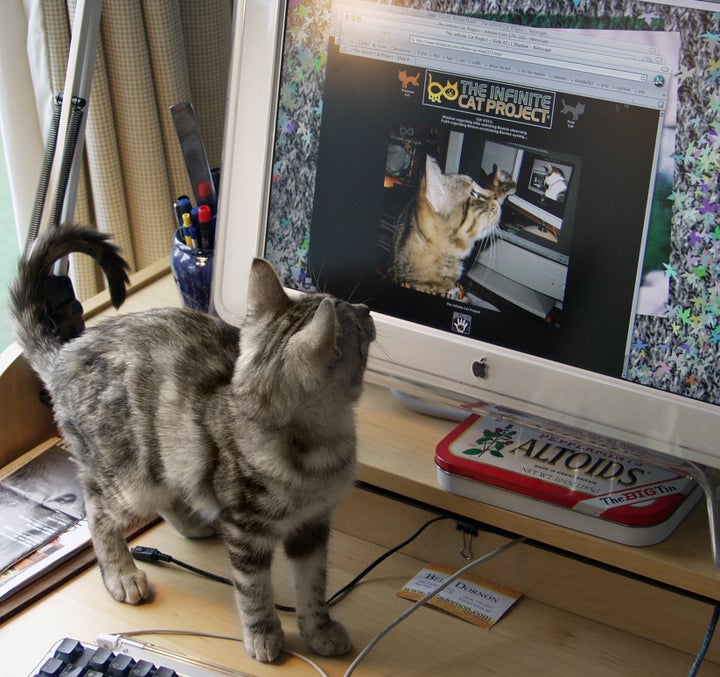 "The Internet's collective obsession with cats offers a window into the way we understand ourselves," associate curator of digital media Jason Eppink explained in a press statement. "This exhibition examines the many reasons for this deceptively frivolous phenomenon and highlights the new ways we're creating, consuming, and sharing culture."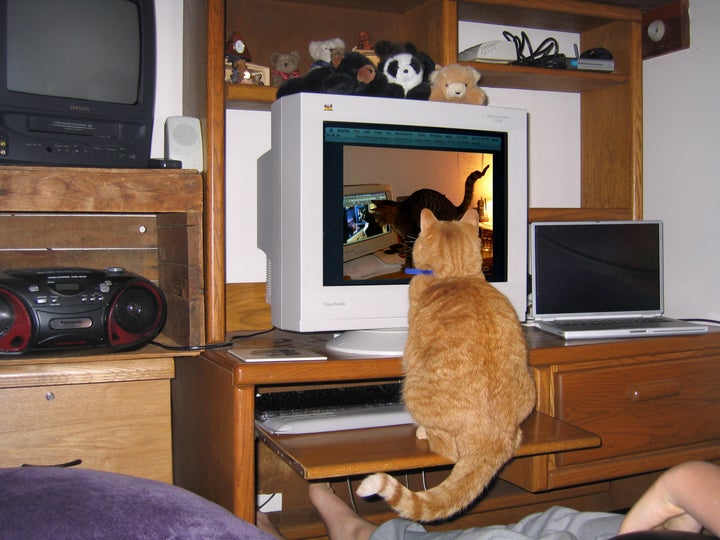 In contrast to the grainy cell phone videos that, let's admit, we watch religiously throughout our nine-to-five existence, there will be several screenings in MOMI's amphitheater, organized by Internet Cat Video Festival curator Will Braden. Part of this will include a Cat-vant Garde Film Show devoted to how cats inspired experimental works (Stan Brakhage's "Nightcats," Kurt Vonnegut's Cat's Cradle, Carolee Schneemann's "Kitsch's Last Meal," Joyce Weiland's "Catfood," Pola Chapelle's "How to Draw a Cat").
The higher-brow portion of the show is an homage to the very first avant-garde cat film festival in 1969. It was called "Intercat" and it predated the web. 
The exhibition will also provide a timeline of the meteoric rise of online cat mania, doing what museums do best -- providing a historic representation of this very specific fandom, along with a world map of international animal memes created by The Civic Beat, a collective of researchers and writers focused on civic technology.
*If you're neither human nor do you have access to the Internet, let me be the first to welcome you to planet Earth, future captors. Let our cat videos serve as peace offerings.
Images courtesy of the Infinite Cat Project.
PHOTO GALLERY
Life of Cats
Calling all HuffPost superfans!
Sign up for membership to become a founding member and help shape HuffPost's next chapter