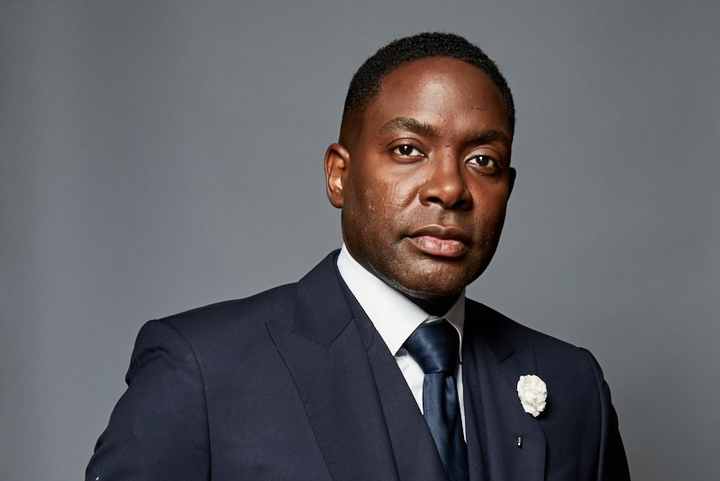 It may sound unconventional, but according to celebrity event planner André Wells, the key to success (and the perfect event) is giving back. André Wells has planned over 4,000 events throughout his career. His signature event experience has garnered him national acclaim with some of his clientele including: The Walt Disney Company, BET Networks, AT&T, the Alvin Ailey American Dance Theater, Comcast NBC Universal, FedEx, CNN , NBC, Pattie Labelle, Stevie Wonder, Debra Lee, Smokey Robinson and President Barack Obama. Yet still, he works diligently to give back through philanthropic and fundraising events for organizations that serve communities that are in dire need of support.
Recently, Wells served as the planner of the 18th Annual Alvin Ailey Opening Gala, which for the first time in 18 years, raised over $1 million dollars. Wells' goodwill in the community along with his design and planning experience gave this year's gala the added boost necessary to break the threshold, with funds going towards arts education – at a time when federal funding for the arts is in jeopardy. Wells also planned and designed events for Step Afrika, a nationally acclaimed arts education dance company.
He learned early on that giving back not only helps people but propels the professional success of his own enterprise and the people around him. "I started out working at PBS as a meeting planner. It was great because I got to work with Sesame Street, where I wore a lot of hats. This is really how I launched my career. I later started volunteering for the DC Convention Center, and for various lighting and catering companies," Wells states.
He continues, "Part of my calling is to help people and to enhance the memorable moments of their lives. I'm there on those happiest – once in a lifetime moments. We make good things happen. Especially if I believe in the cause of the organization. I have to believe in the goal and mission to make it more of an experience than just an event. For example, I love the film industry and creative arts in general, so working with the Alvin Ailey Dance Theater and Step Afrika is a perfect match for me."
Each year, Wells speaks to American University event management students. He also hosts a speaker series where he talks to aspiring designers and planners about special events. During these classes, he takes questions and shows them the ropes of the industry. His main nugget of advice for event planners starting out is to volunteer time. According to Wells, this helps you learn the ropes of the business, assist people in need, and forge strategic partnerships at the same time.
Having just secured a partnership with the islands of Turks and Caicos, Wells knows the importance of strategy. "We found ourselves doing lots of destination weddings. I had this attraction to Turks and Caicos - they totally get entertainment. They have a genuine sense of hospitality and it's a beautiful place. I saw an opportunity for the islands to make a lot of money. I was bringing a lot of people." After a series of weddings, Wells decided to officially promote Turks and Caicos. He is currently working with the Turks and Caicos tourism department to streamline bringing more tourists, and this is a model that he'd like to replicate in other tourist destinations.
Wells' love for the events industry keeps him exploring new ideas. He's currently developing home good products like china and flatware. He looks forward to working with more people who understand and appreciate events and entertaining. Wells is also looking forward to publishing a book on how to host red carpet events at home.
Wells encourages aspiring event planners to visualize their goals, be strategic about partnerships and volunteer with companies that can help them further their careers. Furthermore, Wells states, "Find your niche. Find what you're good at and stick by your ideas."
Related
Popular in the Community