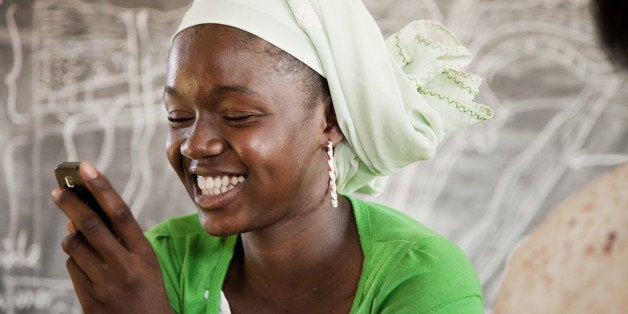 Across the Global North, online banking solidifies its dominance and apps like Venmo simplify mobile payments. In the Global South, people with little money to their name struggle to open bank accounts, get loans, and make payments. While rural areas are particularly difficult to reach with financial services, even residents of cities face immense challenges: high minimum savings requirements, shortages of banking agents, and limited financial knowledge. Mobile money services are emerging to offer banking solutions that are inexpensive and widely available. Dhaka, Jakarta, Nairobi, and Lilongwe are all currently witnessing the explosion of these new mobile technology-based services.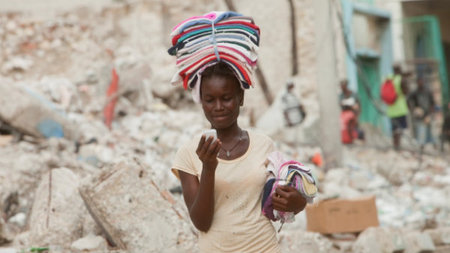 Access to financial services remains a middle and upper class luxury in Dhaka. A subsidiary of BRAC Bank, bKash, aims to address this gap by offering free mobile services for money transfers, international remittance sharing, and saving accounts. Individuals, shop-owners and businesses can open accounts and opt to become local agents. Agents receive cash from local account owners and facilitate the various mobile services: users can send the money to family, use it to refill phone credit or pay other bills, or store the money in the mobile system, benefitting from up to 4% interest on savings. As small shop owners are traditionally trusted community members, sometimes even entrusted with people's savings where banks are not an option, they are natural choices to serve as bKash agents for their customers and neighbors.
In Jakarta, formal financial institutions have traditionally struggled to reach the city's low-income and informal communities. As a result, the more than 1.5 million informal sector workers face immense challenges in obtaining capital for their small businesses. However, partnering with the Grameen Foundation and Prakarsa Qualcomm's Wireless Reach, PT Ruma has developed a potential solution. The organization recruits and trains small shop owners as agents who sell airtime and phone credit in their communities, conducting the entire transactions on their phones. The income these agents earn from the phone credit business can then be funneled into the agents' original businesses, allowing them to sustain and expand their ventures. Many of these agents are women, and although the extra earnings from the phone credit business is small ($1.62 - $3.24 USD daily), the extra amount is often enough to transform their other business opportunities.
In Nairobi, use of formal banking services in Kenya has grown from 41 percent of adults in 2009 to over 66 percent by 2013. Over the same period, the percentage of individuals using mobile banking options as their primary transaction method has increased significantly as well, from 30 percent to more than 63 percent. Two mobile networks, Safaricom and Vodaphone, have played a large role in this transformation, first opening bank accounts to impoverished individuals, and then developing M-Shwari, which allows individuals to make deposits via their mobile phones into high-interest savings accounts. The service offers affordable loans in general, but provides incentives in the form of larger loans for those who save and make regular deposits.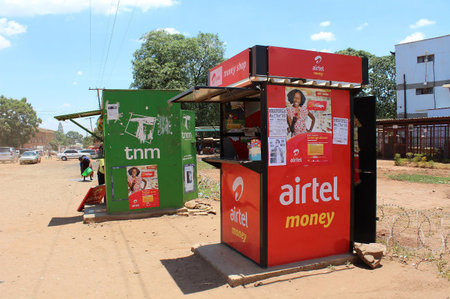 Similarly, telecom companies are driving the growth of mobile money services in Lilongwe, offering convenient and secure platforms at low cost. The country's first mobile money service, Airtel Money, launched in 2012 and now has over 700,000 customers. Its major telecom competitor, TNM, launched its own mobile money services in 2013. Still, only 10% of mobile phone users have mobile money accounts. Part of the problem stems from the shortage of mobile money agents with liquidity, particularly outside of the cities where urban workers want to send money back to their families. Furthermore, some of the payment options offered, such as direct payment of utility and commercial bills, are of little use to the urban poor, who lack direct utility connections and extra spending money. Still, Airtel and TNM are working to make mobile money more accessible and relevant, highlighting the benefits of financial ease and security.
While challenges remain, mobile money technologies have made great strides in expanding access to financial services for the urban poor, with the potential for even greater impacts once lingering obstacles are addressed. Check out more of the discussion on urban equity, informality, and financial inclusion on URB.im and contribute your thoughts.
Photo credits: Gates Foundation, Nora Lindstrom
Related