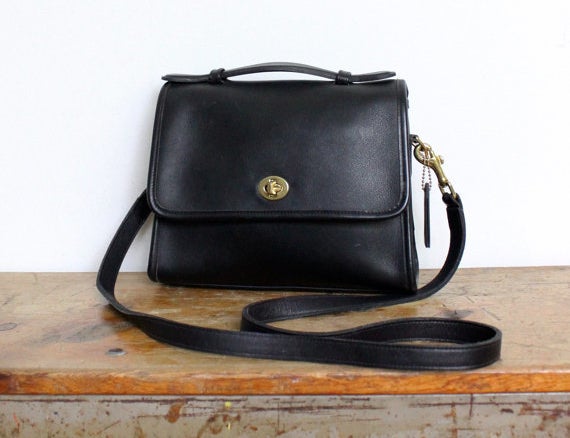 This article is part of HuffPost's "Reclaim" campaign, an ongoing project spotlighting the world's waste crisis and how we can begin to solve it.
In college, a friend gifted me one of those old-school Coach bags that some girls' mothers and grandmothers used to carry. It's made of unfussy black leather with brass hardware and a long shoulder strap. I imagine it might look at home in a church pew.
I love this bag for aesthetic and practical reasons, for both its lovely simplicity and its time-tested sturdiness. My own grandmother carried a similar model to mine for most of my life until last year when, due to her Alzheimer's, she baked it in the oven, where it finally met its demise.
There's a reason "vintage Coach" turns up so many results on Etsy and Ebay: The company's classic items last forever.
But times change, and so did Coach bags. They became more detailed over the years, their designs more complex and, in some cases, downright tacky ― and they just didn't hold up against wear and tear like their vintage cousins did.
Around 2000, the company shifted its offerings from simply designed, neutral-toned leather purses to bags made of mixed materials ― that is, leather paired with canvas or nylon ― available in an array of colors and logo prints.
These days, the company says it's trying to move away from such designs. But even as it begins to offer more basic, vintage-inspired products, Coach's website also sells new designs with intricate embroidery, contrast stitching, studs, fringe and bright patterns.
These products have never come cheap. In 1989, when my simple "Court" bag debuted in stores, it retailed for $176, or about $342 in today's currency. Prices for Coach bags today remain around $225 to $550 for midsize designs.
Customers who can afford these luxury items should rightfully expect them to last a long time. And though Coach's complex designs might look good for a while, embellishments can easily suffer damage, and canvas or nylon can't take a beating nearly so well as solid leather.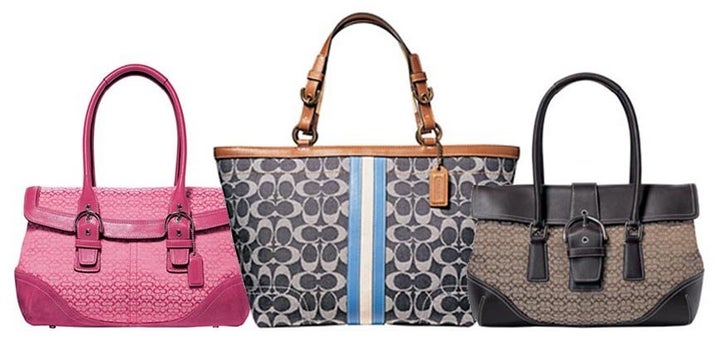 "When you have intricate designs, sometimes you may suffer in durability," Chris Moore, owner of Manhattan handbag repair shop Artbag, told The Huffington Post over the phone.
Coach seems to have realized this is a problem.
Last year it began offering a collection of "Icon" bags, which are intended to look "familiar to the millions who grew up with Coach bags," according to a statement from the company. Made from solid leather instead of a combination of materials, many of the bags in this new line are throwbacks to the simple, sturdy designs the company sold for decades ― the ones that lasted for decades.
Still, some of the new Icon bags feature delicate embellishments. Moore pointed out that plain bag designs are "not very attractive" to many women these days. Bags with complex designs are just more popular, even though they might wear down more quickly.
Tony Pecorella, owner of repair shop Modern Leather Goods in Manhattan, said that bags combining canvas and nylon with traditional leather add up to a product that simply can never be as durable as solid leather.
But he was also quick to defend Coach's previous attempts to sell such items, saying that mixed-material bags, as well as the newer all-leather items with embellishments, are "where the styles have gone" in the fashion world.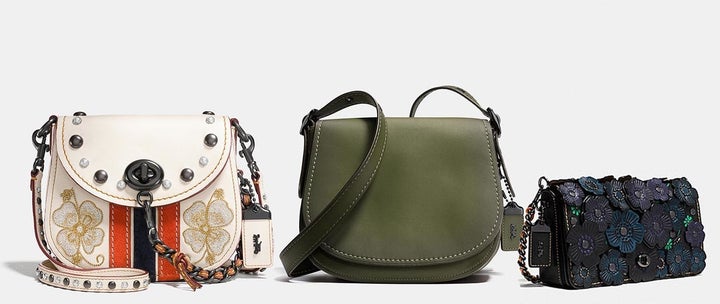 Styles, though, are fickle things, and they've caused Coach plenty of recent suffering.
Fast-fashion retailers like H&M and Zara have made keeping up with trends a hobby for the masses, turning runway styles into affordable goods in mere weeks while shortening the period of time before clothing and accessory designs appear outdated.
Coach, in turn, is backing away from those in-your-face fabric "C" prints which, as of January, make up less than 5 percent of store sales. Furthermore, the company promises that its new Icon bags will "burnish and get better with time," which sounds like a welcome change from its troubled experiments with flimsier products.
Coach credits its creative director, Stuart Vevers, for the shift away from less resistant designs.
"When Stuart Vevers joined the brand in 2013 he looked to reinvent Coach with a modern luxury point of view yet staying true to our roots in leather craft," the company said in a statement to HuffPost.
But as Coach struggles to compete in a fast-fashion world and attempts to return to its roots, it's tried not to completely turn its back on the people who bought one of its bags that broke down too soon.
As of 2015, the company's handbags and leather goods now come with a one-year warranty, the industry standard. Repairs for "manufacturing defects" are free within that timeframe according to the company's website. Other repairs, including general maintenance on bags after the first year, can be completed for "set fees."
Coach's previous repair policy never offered free maintenance: For $20, you could send your bag away at any point in its lifespan for a fix-up. While this might have made sense at a time when bags were super durable, it no longer applies to every Coach bag.
And apparently these detail-rich bags require more effort on the part of the company's repair people. In fact, Pecorella, one of the independent leather repair specialists we spoke to, recalled wondering how Coach had managed to keep pace with repair requests over the years.
Coach more or less admits this, saying in a statement to HuffPost that its "policy was updated a year ago to allow for Coach to accommodate more intricate work by our in-house craftsmen to ensure the highest quality and customer satisfaction with the repair."
For the record, in 2012 I sent out my vintage bag for repairs under the old policy. One of its brass D-rings had worn out and, for $20, it came back in six weeks looking great. In 2016, I had the same problem, and the company fixed it for me again, this time for $40. That price hike for the same work was annoying, but it was certainly a better alternative than buying a whole new bag.
In the meantime, fans of old-school Coach can hope the company continues to remember its heritage.
Before You Go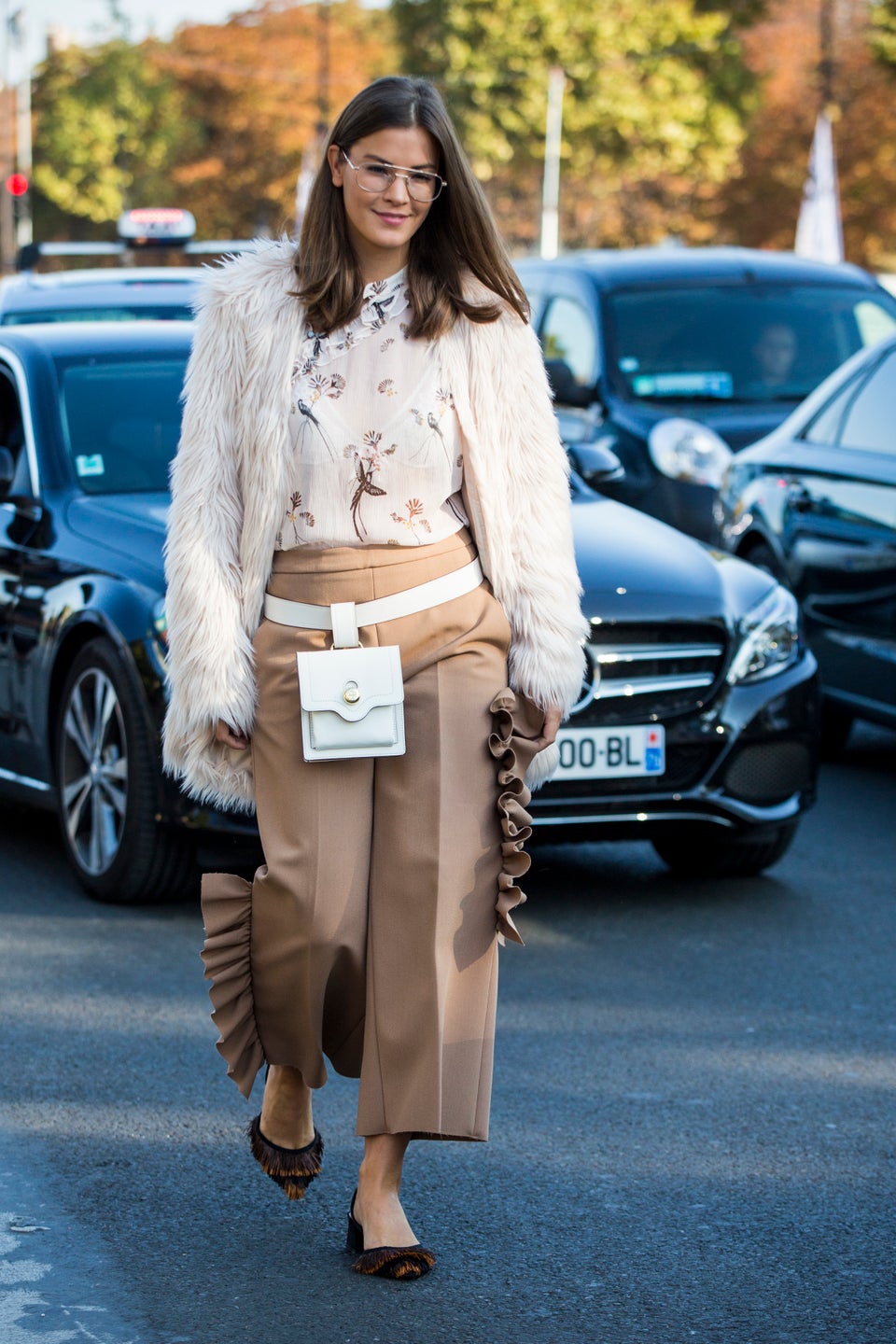 Paris Fashion Week Street Style
Popular in the Community