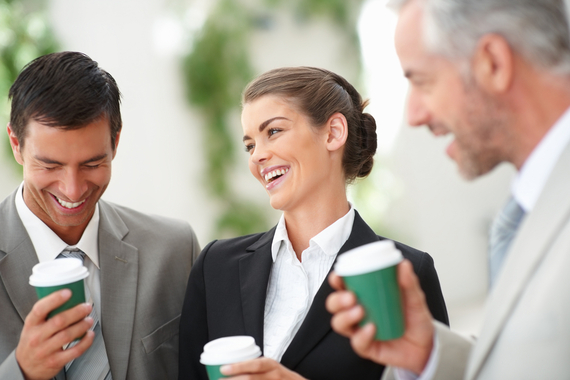 Productivity is a subject that is highly discussed in offices and among company culture proponents around the globe. Being the humans that we are, we often become dependent on external factors and stimulants for the required dose of productivity needed to get us into work mode.
This is an issue coffee so aptly resolves. However, it's important to pay attention to the right amount -- and, indeed, the right quality of caffeinated drink we consume. Without understanding how taking coffee affects your body and help boost productivity, the knowledge of what type of caffeine juice that gets your brain active might remain clumsy.
Given, a good proportion of the workforce rely on coffee for almost everything work related. In a report, 46 percent of America's workforce say coffee helps them stay productive at work. In another survey, 20 percent of people who drink coffee say it helps them socialize.
Gayo Kopi, makers of the rarest and most expensive coffee in the world, have some tips on how coffee boosts our productivity. I was privileged to get to talk with Jeff Bickley about what makes coffee so important for productivity, and indeed our all round wellness.
Coffee Improves Alertness Level
"Being alert helps us to stay productive during work. Coffee intake improves our cognitive ability by putting a stop to adenosine production," says Jeff Bickley.
Adenosine is a substance the brain produces, mostly during sleep, which causes our body to feel weak and averse to work. Jeff Bickley says coffee works to stop this substance from infiltrating the whole body system by replacing it with caffeine which makes us alert and productive.
Kopi Luwak coffee is said to be even more refined as the coffee berries are selected by the Asian Palm Civet - cousin to the mongoose. The civet then passes the beans through its excrement after it has spent two days in its digestive tract.
"The enzymatic process the beans undergo while in the digestive system of the civet accomplishes two things; it removes the bitterness normally associated with coffee, and also infuses flavorful notes of other jungle fruits that make up the animal's diet. The coffee is then processed by artisans who take great care to see that only the highest quality beans are delivered to our clientele," Jeff Bickley says.
Given that the Gayo Kopi brand of coffee is the most expensive coffee on earth, there's definitely going to be something different about it.

Coffee Strengthens the Brain

While most people guzzle down their coffee, the last thing they think of is what it does to the brain. However, the effect coffee has on brain functions is very positive.
By keeping your brain safe from stress-inducing hormones by releasing kahweol and cafestol - anti-inflammatory agents found in the oil in coffee, drinking coffee regularly will protect your brain and strengthen it.
Jeff Bickley says it protects the brain from oxidative stress and DNA damage.
"DNA damage can occur in humans through exposure to certain amorphous silica nanoparticles. The oils found in coffee helps protect the brain against these stressors and strengthens its ability to withstand exposure to stress,"Jeff Bickley said.

Coffee Gives Us Energy Boost

Several research works on coffee have shown that caffeine is a great source of energy boost for the body. This in effect contributes to an increased productivity boost.
The energy boosting effect coffee has on drinkers is not limited to the physical body alone. Findings have shown that creativity - which is an activity that takes place in the mind as well as the ability to make sound judgment can be traced to drinking coffee.
Coffee Helps You to Socialize Better

For entrepreneurs and employees who regularly create products and work in a group setting, coffee makes it easier to bond. Jeff Bickley said "Simply holding a cup of coffee allows you to relax and appear more approachable. Discussing how the most expensive coffee in the world is made works wonders for breaking the ice in your workplace."
Research has also shown that people who drink coffee in the workplace are able to form better social interactions among their colleagues - an important factor that can help drive productivity. So taking a coffee break, while discussing how funny it sounds for Asian Palm Civets to produce the most expensive coffee in the world, can sure help you and your co-workers create more meaningful bonds.
Related