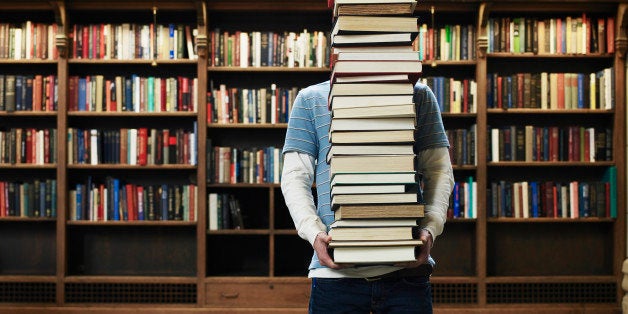 The world of work can be a culture shock for new grads who have spent the last 16-plus years in schools where success is defined by A's on their papers, a 4.0 on their transcript, and accolades on their resume. It can especially be a shock for those who scraped by on showing up to class, turning in completed papers, and only being involved when required.
Before graduation, students need to know that a college degree might get you in the door for an interview and increase your earning potential, but it's only part of the employment equation. To land the job, employers aren't only looking at what you know; they want to know what you can do. After all, they have a big pool to choose from. The overall unemployment rate for recent college graduates is at 7.9 percent, and nearly half of all employed recent graduates have jobs that don't require a college degree.
According to data collected in a recent Forbes article, 88 percent of employers are looking for a cultural fit in a prospective employee, rather than a particular skill set. The vast majority of employers aren't asking the applicant if they have mastered their company's systems, but rather: Does this person exude professionalism? Are they excited about the company? Are they confident? Do they crave challenge? Will they self-motivate and self-monitor? Do they have the potential to become an asset to the company?
Unfortunately for students, these skills are largely developed through experience in real life learning labs -- such as a part-time job, an internship, volunteer work, and campus activities -- that aren't always required to earn a degree. Whether or not professional skills are taught in the class curriculum, students can treat each of their classes like it's their career to get the experiential learning they need to be prepared for the world of work.
1. Treat college as your job. Use class time to work on making a good impression on the professor by dressing professionally, using positive body language, and taking the time to introduce yourself to professors and classmates. Also, for a variety of reasons, make it a priority to go to class on time, turn in assignments, and get involved in class discussions.
2. Meet your professors. In the world of work, you'll learn more from your mentors than from your managers. Overcome any fears of intimidation with higher-ups through practice building relationships with your professors. When you get to the workforce, you'll be primed to talk to mentors in your field who can help you advance in your career.
3. Practice active listening skills during lectures. Lectures offer a perfect opportunity to hone active listening skills. Work to fully understand the material presented and to ask relevant questions. Practicing these skills will help increase job-readiness while also helping to understand the course material better.
4. Use group projects to practice leadership and teamwork skills. Group projects are an excellent opportunity to practice skills such as critical thinking, decision-making, and problem solving. Group work is a great opportunity to practice both working as a team and taking the lead.
5. Improve self-management skills. Students have a lot to balance, and college is a great opportunity to put self-management skills to use. Some people may self-manage by using tools like planners, study groups, or flashcards. Others may simply need to turn off their cell phone and computer when studying in order to focus. When it comes to finding out the best way you learn, study, and work, practice makes perfect.
6. Learn to love challenge. Employers value a person who is willing to tackle challenges head-on over the person who gets stuck in the weeds. It is far more important for students to challenge themselves than to maintain a perfect GPA. In the long run, the classes that are easy A's simply aren't worth it. Learning through a challenging course builds confidence you will use well into your career.
Employers are looking for new hires who possess the know-how and the soft skills to get the job done, and then some. This year, don't just dress for the job you want, be the professional you want to be. Now is the time to start creating your professional presence. Make a bold statement with your actions and your words.
Popular in the Community