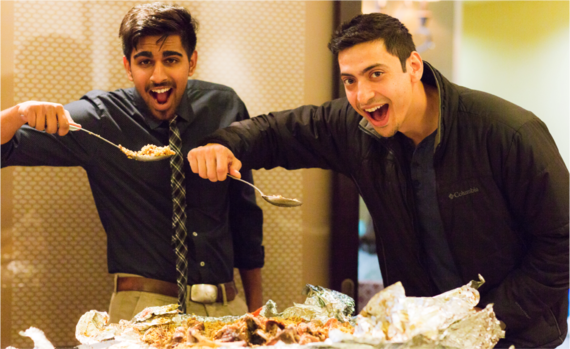 As a young girl, Ramadan always brought excitement and joy. I loved waking up at the crack of dawn to enjoy my mother's homemade parathay, or South Asian flatbread, a filling meal to conquer the day with.
But as I graduated college and joined the working world, my sentiment around fasting became very different than the one you'd hear from 15-year-old me: Suddenly, fasting isn't as exciting as it used to be.
Client calls all day? Hello dry throat. On your feet for 8+ hours? Hello slowly decaying limbs. Staring at excel spreadsheets? Try not to fall asleep on your desk.
In many Muslim countries, businesses have adjusted working schedules to accommodate for the holy month by starting and ending the work day later.
Meanwhile in the United States, many major companies host annual iftar dinners that celebrate the company's religious acceptance of the Islamic community.
But here's my issue with such events: A one-time dinner does not help your Muslim employees drive business value every day for the other 29 days of the month.
One night of Middle Eastern, South Asian, or African cuisine may garner the right amount of media attention, but fails to show a deep and authentic understanding of your Muslim employees.
So today, I'd love to review how all companies can actually help Muslims this Ramadan by taking a page out of tech industry's book. But first, let's review some basics.
Ramadan is the ninth month of the Muslim year, during which strict fasting is observed from sunrise to sunset. The website whatisramadan.com summarizes the month well:
"Each day during this month, Muslims all over the world abstain from eating, drinking, smoking, as well as participating in anything that is ill-natured or excessive; from dawn until the sun sets. Fasting is intended to educate the Muslim in spirituality, humility and patience. It is a time to cleanse the soul, focus attention on God, and put into practice selflessness."
While the exact hours vary, for American Muslims observing this Ramadan (June 6 - July 6) means fasting roughly between the hours of 3:30 AM and 8:30 PM. Here's how this schedule *roughly* looks within the United States.
It's quite the schedule, one that often leads to fewer hours of sleep than we're accustomed to.
Helping Muslim employees follow this routine is single-handedly the most valuable benefit companies can offer.
Let's double-click on how.
A Lesson on Inclusivity From The Tech Industry
While many of my fellow Muslim professionals struggle through the tiring fasting schedule, I've been fortunate to have had a very different experience.
You see, I work at HubSpot, a tech company in Boston. And like most tech companies here and in the Silicon Valley, HubSpot has a flexible hours and unlimited vacation policy. This allows me to use my own judgement as to when, where, and how I work. I am held accountable for my results, not my hours logged.
Don't get me wrong, the fast is still draining. But the extent to which my company has helped ease the difficulty is a direct reflection of the company giving me ownership of my own time.
Here's how your company can create a similarly inclusive environment this Ramadan. One that truly makes a difference in the life of your Muslim employees.
1. Allow schedule flexibility.
Showing up to work for the sake of showing up is not sustainable -- not just during Ramadan, but at any time. In a recent Medium post on ReadThink, Corey Wainwright discussed the toxic nature of the glorified 80-hour workweek. This bit stuck out to me:
"If you've hired professionals and given them a concrete and attainable objective to meet -- and they meet it -- there's a lot more room for people to focus on actually doing useful work instead of just looking useful."
That's why during Ramadan, I shift my work schedule to come and leave the office later. This allows me to get some needed shuteye after suhoor in the morning. And if I feel particularly drained, I leave early and catch up on my projects after sunset when I'm permitted to eat again.
Trust your employees to get the work they need to complete done, whether they're at the office for twelve, eight, or five hours. During Ramadan, give them the ownership to manage their work and time.
2. Provide a prayer space.
Not every office has the facilities to accommodate a full prayer room. Nor do I think investing in one is necessarily the right step for an early-stage startup. Larger companies that have the space and budget for such should make a space for not just Muslim workers, but all employees regardless of religious association.
My personal opinion is a Zen Room, a space that can be used to meditate, think quietly, or pray. Being inclusive means acknowledging those who may not associate with a religion but can still benefit from a spiritual space.
3. Allow employees to work from home.
On days where it's extremely hot or I've lost some energy after a fasting workweek, I'll opt to work from home where I can work out of the comfort of my home. Instead of wasting my limited mental energy on getting ready or commuting, I can use it all on getting actual work done.
Need further validation? A Microsoft study called "Work without Walls" found that 45% of employees believe they are more productive when able to work from home.
The most helpful thing you can do? Simply be mindful of how your diverse employees impact company programming.
For example, one of my Muslim friends works at a major U.S. company that hosts their annual team outings during Ramadan. For a once-a-year event, it's not very difficult to check the Ramadan schedule and host it before or after when that employee can truly participate in the activities and treats you have planned.
Want to go out for a team lunch? Perhaps avoid Ramadan as the time to do it. Unless your team already does lunches once a month, it's unnecessary to host a meal-focused event that could easily be scheduled for later.
Bonus: Invest in nap rooms.
Instead of taking an hour-long lunch at noon, roughly around 2 or 3 PM, I book HubSpot's nap room to rest up. While many have mocked tech companies for having such office amenities in the startup space, I have been thankful for my company's social acceptance of nap breaks. It allows me to get the dose of energy I need midday at work to be a more happy and productive employee during the most trying month of a Muslim's year.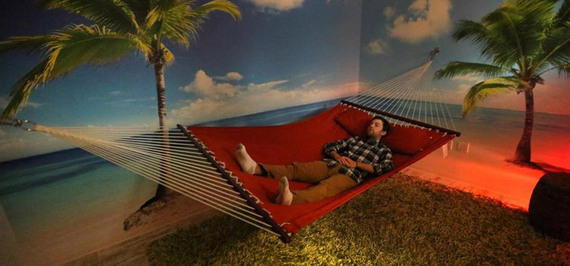 The tech industry gets slammed often for a lack of diversity. But every Ramadan, I'm reminded of how fortunate I am to work at a tech company.
These businesses may not have all the answers, but at least at HubSpot, we're building a company that reflects a shift in how people live and work. Our culture and transparency around where, when, and how I work has naturally built an inclusive work environment that allows me to be me without putting my beliefs on blast.
I look forward to the day all companies can be as considerate and understanding of their employees. Until then, Ramadan Mubarak to all :)
P.S. Want to see this flexible work schedule in action? Follow @HubSpot on Instagram as I'll be taking over the account on June 17th to share photos of my Ramadan Routine. That same evening, HubSpot is also opening its venue space to the Boston Muslim Young Professional's annual iftar dinner. If you're a working Muslim in Boston, register to join us!
Calling all HuffPost superfans!
Sign up for membership to become a founding member and help shape HuffPost's next chapter