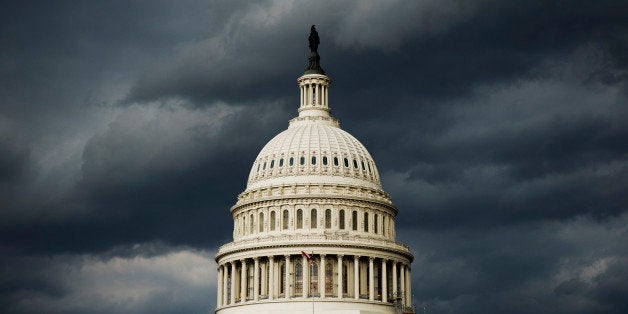 The United Nations is observing the 26th World Population Day this week with a campaign to raise awareness about the reproductive health needs of women in refugee camps and emergency situations. Congress is preparing to observe it by slashing support for family planning and reproductive health programs at home and abroad, including UN programs serving women in refugee camps. Somebody did not get the memo.
Twenty-six years ago the United Nations Development Programme (UNDP) designated July 11 as World Population Day. It did so to highlight both the challenges posed by population growth and the benefits of expanding access to family planning and reproductive health services. The need for family planning services and information is as compelling today as it was 26 years ago. While fertility rates have fallen sharply in the past quarter century, world population continues to rise. At the time of the first World Population Day in 1989, world population was 5.2 billion. Today it is 7.3 billion and projected to rise to 9.6 billion by 2050.
The UN estimates that there are 225 million women in the developing world today who want to avoid a pregnancy but are not using a modern method of contraception, about the same number as a decade ago. So why did the U.S. House Appropriations Committee recently vote to slash annual funding for international family planning from $610 million to $461 million, a cut of nearly $150 million?
There is no easy answer to that question. No logical answer, at least. Opposition to abortion appears to be a prime motivating factor, but federal law prohibits using federal funds to provide abortion services in all but extreme circumstances. As a practical reality, federal dollars support contraceptives services that prevent unplanned pregnancies and thereby reduce the demand for abortion services. In fact, U.S. foreign assistance for family planning prevents an estimated 2.4 million abortions every year, while also saving the lives of 12,000 women.
Is it a cost-cutting measure? Hardly. Contraceptives services, both at home and abroad, more than pay for themselves by reducing the demand for other taxpayer-funded healthcare services. Looking more broadly, family planning services overseas generate enormous collateral benefits. Rapid population growth in developing countries is a challenge multiplier, making it vastly more difficult for governments to make progress in reducing maternal and infant mortality, alleviating hunger, eliminating poverty, managing water scarcity, slowing deforestation, and even preventing conflict.
It is no coincidence that most of the recent gains made in reducing hunger and poverty have taken place in areas of relatively low fertility. In countries where fertility rates remain high, progress has been exceedingly slow. If Congress is concerned about hunger or poverty or "failing states," it makes no sense whatsoever to slash support for contraceptive services.
In preparation for World Population Day 2015, the Population Institute last month released a report ("Demographic Vulnerability: Where population growth poses the greatest challenges") that identified the 20 countries facing the greatest demographic challenges with respect to food, poverty, water, environment, and political instability. South Sudan, which topped the report's list of the 20 most demographically vulnerable countries, was rated as "severely vulnerable" in the areas of hunger, poverty, and instability. Its population is projected to increase by 236 percent over the next 35 years. Somalia, second on the list, was ranked "high" for hunger and environment, and "severe" for poverty and instability. Somalia's population is projected to rise by 150 percent by 2050.
Other countries in the top 10 included Niger, Burundi, Eritrea, Chad, Democratic Republic of Congo, Afghanistan, Yemen, and Sudan. The population of Burundi, which sits atop IFPRI's Global Hunger Index (GHI), is projected to increase by 154 percent by 2050. The population of Niger, which ranked first in UNDP's 2014 Multidimensional Poverty Index, is projected to increase by 274 percent during the next 35 years.
As shocking and disappointing as the proposed cuts in international family planning are, what is happening domestically is far worse. The House Appropriations Committee has voted to eliminate all funding for Title X, the federal program that has been providing family planning services to low-income households in this country for nearly half a century. Title X has helped tens of millions of women avoid unintended pregnancies and prevented, as a consequence, millions of abortions, but this nominally "pro-life" Congress really does not care. Congress is also preparing to slash support for sex-education programs of proven effectiveness, even though the U.S. teen pregnancy rate remains unacceptably high compared with those of other industrialized nations.
The House Appropriations Committee has also voted to eliminate funding for the United Nations Population Fund (UNFPA), an organization that is providing vitally needed maternal and reproductive healthcare services in some of the most strife-ridden countries in the world, including Syria. Women are often rape targets in war zones. As a consequence, they desperately need access to contraception and maternal health services, but Congress is "declaring victory" and cutting off all funding for these programs.
Where is the sense in all this?
There is none; that is why a growing number of scientists, academicians, activists, and experts have joined together this year in a Global Population Speak Out, a year-long campaign to increase public awareness about the impact that population is having on the planet. Please join in observing World Population Day, even if Congress does not.
REAL LIFE. REAL NEWS. REAL VOICES.
Help us tell more of the stories that matter from voices that too often remain unheard.