You have a great idea that you would like to bring to the market. However, you have little to no capital in kick-starting product development. Furthermore, you don't really have the business acumen and the research and development needed to make a solid business presentation to a group of investors.
So, how do you go about finding the seed funding you need to start turning your idea into a reality? Many entrepreneurs in recent years have turned to crowdfunding as a way to reach a large audience to fund product ideas and business models.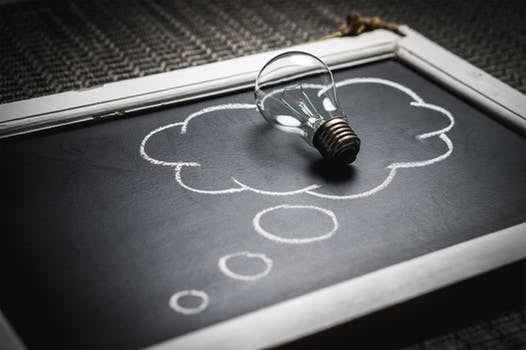 What Is Crowdfunding?
Crowdfunding is an alternative way for businesses, and especially start-ups, to source capital for a new venture from a number of people online, primarily through connecting investors and entrepreneurs on crowdfunding websites and social media.
This differs from traditional ways of collecting capital when entrepreneurs pitch a business plan to a limited number of wealthy businessmen or companies. Crowdfunding allows someone to pitch their business plan to a much larger pool of venture capitalists, instead of the traditional players.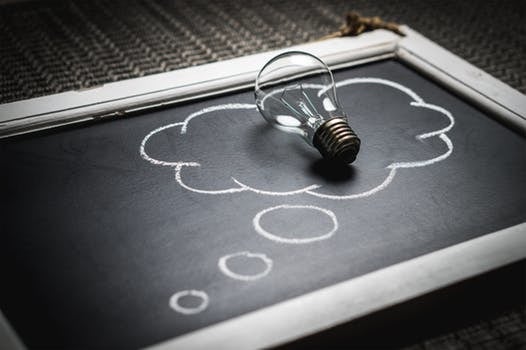 How It Works
Crowdfunding websites such as Kickstarter and Indiegogo act as platforms for entrepreneurs to present their business ideas and products in front of a large audience of potential investors. These websites are then able to make a profit by taking a percentage of the funds raised for each idea.
An entrepreneur signs up to one of these websites to start a campaign, explain an idea or product, which is then spread mainly through social media platforms such as Facebook and Twitter to gain the attention of potential investors.
There is no limit to the types of products that can be presented on these crowdfunding platforms, with ideas ranging from an alternative to Apple's smartwatch to a new potato salad recipe.
Types Of Crowdfunding
There are three types of crowdfunding: donation or reward, debt, and equity. In donation or reward crowdfunding, people chose to invest in an idea or a person without an expectation to receive anything tangible in return.
What they might receive in reward crowdfunding are acknowledgements in a book, free gifts, tickets to a concert and so on. Crowdfunding websites such as Kickstart and Indigogo fall under this category.
In debt crowdfunding, also known as peer-to-peer lending, investors can recoup their money with interest as with traditional investments. The only difference is that traditional lenders such as banks are not involved. Platforms such as Prosper, Funding Circle, and Lending Club offer debt crowdfunding.
Another category of crowdfunding is equity crowdfunding in which investors receive equity in return. Equity can come in the form of shares or a stake in the company, project, or venture. Similar to other forms of equity, the value of the company fluctuates depending on how successful it is. Examples of portals offering such services are OfferBoard, CircleUp, and OurCrowd.
The Influence On Businesses
Crowdfunding has had an enormous impact on businesses, particularly smaller start-ups that have little to no initial capital. Traditionally, entrepreneurs looking to kickstart their business would have to rely on their own personal funds, bank loans, and further capital from angel investors or venture capital firms.
This would often require that someone interested in starting a business would need to prepare a detailed presentation to woe investors. With the introduction of crowdfunding forums, these skills are no longer necessary.
In addition to being an alternative way to raise funds to introduce innovative products to the market, crowdfunding also offers non-financial benefits for businesses and smaller companies. Crowdfunding can help entrepreneurs receive feedback from a wider scope of people during the process of developing a product.
If the campaign is started early in the development phase, then this gives early backers enough time to follow and comment on the evolution of the product. This can help direct smaller and more inexperienced businesses, in the right direction.
Starting a new business venture can be quite risky, as well as gaining market validation and giving up equity, which are both markers used by traditional lenders such as banks before providing financing. Crowdfunding, on the other hand, takes the risk out of the equation, meaning that risk-averse entrepreneurs are further encouraged to set out on a project idea.
Crowdfunding can also offer help smaller companies save on overhead expenses following produce development.
Once backers on crowdfunding campaigns place their money into a project, they often follow it to see how successful it is. If they see that the product and company are successful, then they are more likely to spread the word and create a brand identity, saving the company costs that would otherwise go toward marketing.
One such example is F-wheel, which is a German-Chinese company that sells self-balancing electric unicycles, bikes, and board scooters. In the spring of 2017, the company held a crowdfunding campaign to raise funds for its new design for an electronic bike. F-wheel was able to earn 10 million Chinese Yuan within a month of launching the campaign.
Conclusion
In recent years, crowdfunding sites such as Kickstarter and Indiegogo have become an increasingly popular way for entrepreneurs to bypass traditional institutions in accessing seed capital by tapping a large audience of backers.
Crowdfunding can offer more than simply financial support for companies who are just starting out, with the opportunity for investors to provide valuable feedback during product development as well as to promote brand awareness.
Related
Popular in the Community