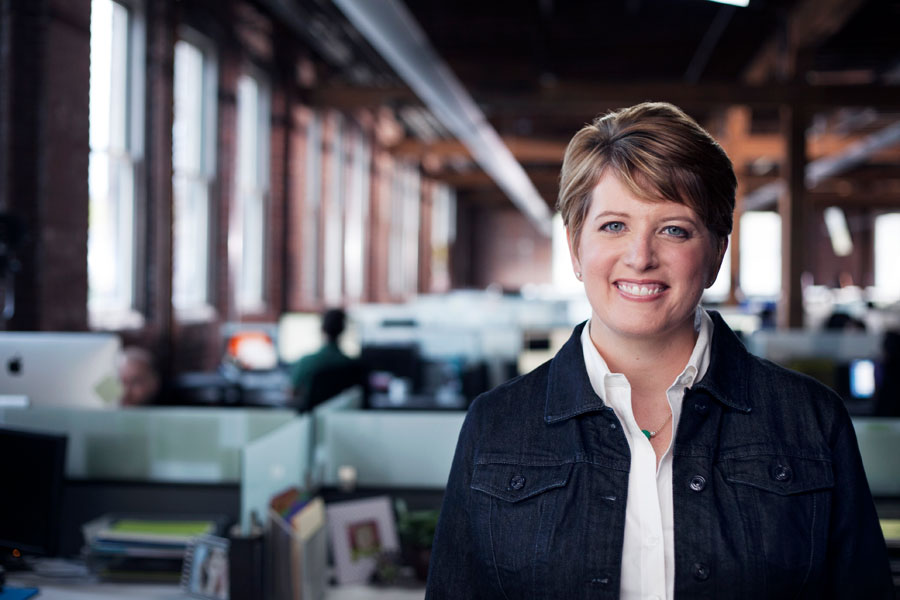 To succeed in running a business, you must have or hone many skills. But competence can be more -- and also less -- than you might assume.
Recently I had the privilege of speaking to thousands of women who attended or live-streamed American Express OPEN's first CEO BootCamp. The purpose was to learn how confidence, competence and connections can take our companies to the next level.
Here are five points I shared in my keynote speech on competence, based on my experience getting Angie's List off the ground and helping it become the nation's most trusted source of online reviews for consumer services:
1. Competence can be overrated.
Without question, you'll need many abilities to start and grow a business. But ignorance can sometimes work for you.
In 1995, when my co-founder proposed the idea that became Angie's List, I agreed to spend my first year out of college working to convince as many residents of Columbus, Ohio, as possible to offer information about home-improvement contractors and pay a small fee to tap into other consumers' recommendations.
I had a strong work ethic, organizational skills and commitment. But I wasn't very good at direct sales. After a few stomach-churning months of knocking on doors and making cold calls, I knew I had to find other ways to scale our idea. About that same time, I read a feature story in the Columbus Dispatch about a woman who'd started a local business. I thought, "Hey, I'm a woman. I started a business. The paper should write about me."
So I picked up the phone, called the newspaper and asked to speak with the reporter. I told her I'd just started my own business. I didn't know anything about media and public relations, which was probably just as well. I came right out and asked her: "Do you want to write about it?" And lucky break for me, she said yes. That story, combined with a new focus on advertising and home shows, really got the ball rolling for our startup.
The lesson? You may not know how things are "supposed" to be done, but ask for what you want anyway. The worst that can happen is that you'll be told no.
2. Your personal supply of competence is limited and always will be.
You need other people to get a business off the ground and keep it moving forward.
From the beginning, Angie's List was never a solo effort. My co-founder, who came up with the idea, used his skills as an experienced venture capitalist to raise enough money to keep me going for a year. I had the availability and the persistence needed to work at the ground level to make our company happen.
But as the business grew, so did our need to build a bigger team with a greater diversity of competence.
3. As important as it is to know what you're good at, it's just as crucial to know where you need help.
Here's how I put it at the CEO BootCamp:
•Know what you bring to the table.
•And -- probably much more difficult -- know what you don't bring.
•Build a team that shores up your weaknesses and encompasses all the skills and competencies your enterprise needs to succeed.
Our original team was marketing-focused. That worked fine until we needed a website. To develop the strong online presence that would prove key to creating our nationwide presence, we had to add people who were competent at engineering, development and designing.
4. Just because you're good at something doesn't mean you should be the one to do it.
If you want to get the most out of your team and your own time, be a macro leader, not a micromanager.
When I first managed other people, it was difficult for me -- an overachieving, task-oriented person -- to allow others to try things and possibly fail. I sometimes had to hold my tongue and sit on my hands.
But my second maternity leave taught me the value of delegation. My daughter was due about the time I needed to negotiate the contract for advertising in about 30 local markets. It was a lot of work, and wouldn't be manageable while I cared for a newborn.
So I tapped a woman in the office to handle the media buy. I told her what I thought the prices should be, and it turned out that she worked to get the numbers even lower so I wouldn't be disappointed.
We ended up getting the best rates we'd ever seen, and when I came back from leave, I never picked up that job again.
5. You can become competent in ways you never dreamed possible.
As Angie's List grew, so did my abilities in areas I would never have imagined as a shy, introverted college student who majored in economics, minored in math and aspired to be an actuary.
Despite the fact that I was a nervous wreck at first, I've become accustomed to filming commercials, doing media interviews and speaking to crowds.
Don't be fooled: I'm still more comfortable with a spreadsheet than a speech. But sometimes you just have to eat your peas. You need to develop your competency in areas that are important to the good of the company.
If you're lucky, you'll find they're not only edible, they may even be enjoyable.
Angie Hicks is founder and chief marketing officer of Angie's List.
Related
Popular in the Community