How did Curiosity snap that "selfie" without getting its robotic arm in the picture?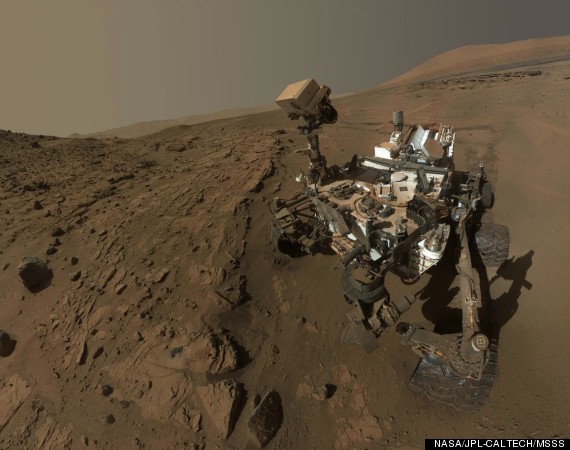 HuffPost Science asked you to weigh in with your theories, and you came up with some that were, well, pretty weird.
(See slideshow below for more).
For the real explanation, we turned to the scientist who created the "selfie" image, Michael Ravine, advanced projects manager at Malin Space Science Systems in San Diego:
"We stuck the arm out in front of the rover and used the arm to shoot enough images to cover the entire rover and all the terrain around it," Ravine told HuffPost Science in an email.
Okay, so the selfie isn't a single image but a mosaic of many separate images. We get that. But why is it that the arm "holding the camera" -- the Mars Hand Lens Imager, or MAHLI -- doesn't appear in the picture?
Ravine answered that question with one of his own:
And as Ravine went on to explain, "It is easier to keep the robotic arm out of MAHLI's field of view that with a typical cell phone camera because MAHLI has a narrower field of view than a typical mobile phone."
Related
Popular in the Community