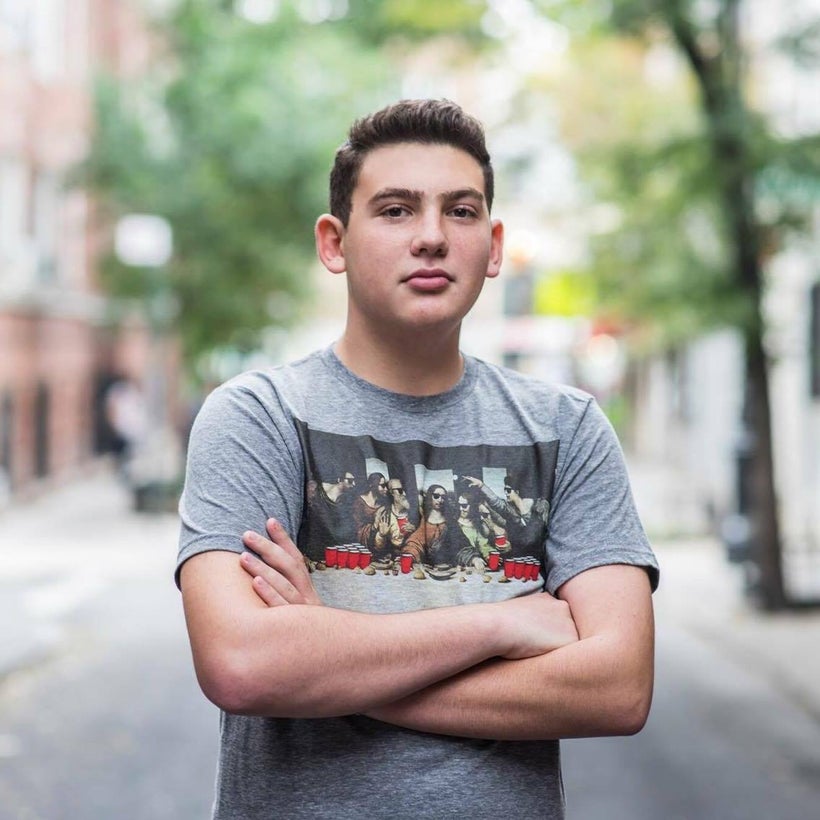 Daniel Greenberg is the Head of Marketing & Growth for Privacy.com, a company that is building elegant, usable software to help you protect your security and privacy. I took the time to sit down with Daniel to learn a little bit about his story — His failures, inspirations and strategies that have helped shaped him into the person and entrepreneur he is today.
Determination
Q: What are some challenges you faced when developing your ventures over the tears?    
My first venture was a hardware startup, and failed miserably. If you google "Spiro X1" you may see some remains but I learned a lot from that. Number 1, hardware and Daniel Greenberg do not blend. In college (or at least the year and a half I was there) I bounced around from idea to idea and didn't really stick with anything. In the summer of last year, I met Bo - one of the founders of Privacy. We became close friends and kept in touch about Privacy. Seeing how my strength is growth and partnerships and they were still in a private invite only beta there was no fit. A little before Thanksgiving, Bo and I were talking about how I was planning to drop-out (not yet sure what I was gonna do) and he was chatting about how in mid-December they were gonna launch. It was a perfect fit - and on December 1 (while still in school prepping for finals) I started working at Privacy.  
Q: Having worked on a variety of different projects, I am sure you encountered failure multiple times. Have you developed any strategies to help combat the feelings of failure? 
The biggest thing is asking for help. Do not be a pompous asshole. Not everyone knows everything, so man (or woman) up and just ask for help. Me being so young, and everyone else at Privacy being in their 20's they do not hesitate to ask for help or questions from me and I likewise to them. 
Q: Describe the feeling after you dropped out of college:
The weirdest thing was January 2nd, when I went to work and all my friends were still on vacation and relaxing. It was weird being the first time in almost 20 years of life that I returned from holiday to not have school. 
Flexibility 
Q: As an entrepreneur how important has flexibility been in developing your ventures? 
Very! You have to iterate. That's something I learned from one of our founders and designers David. Not only in the design process, but you have to make sure you can move a bit. Especially with tech, some things just cannot be built due to resources or time constraints and you have to know what is key and what can wait. 
Imagination
Q: What was was your spark that caused you to pursue entrepreneurship in general? Where did it come from?  
Always as a kid, I was into entrepreneurship and solving problems. It all started at the age of 9. While he was looking at his neighbors shoveling snow, raking leaves, and mowing lawns, Daniel saw an opportunity. The neighborhood kids weren't successful, so Daniel created a system without creating a single ounce of tech, instead, he used existing technologies to connect workers to work.
Daniel gave out his home phone number out to the entire neighborhood, then when someone wanted work, he would post the potential customer in an AOL instant messenger chat room. Individuals would reply, go to the house, and completed the work. After the job was complete, Daniel would then collect the money and give commission to the kids who completed the work.
4. What are your non-work habits that help you with your work-life balance?
I try to be as physical as possible - for me that is mostly walking. It just gives me time alone. Also, I love playing Fifa with friends. We play in the office after a long day to let loose. 
5. What is your best tip for entrepreneurs? 
To not give up, but if the idea is failing iterate and pivot. If something is flawed, make changes and if the idea just isn't happening do not worry there are so many more chances in life to make great things happen.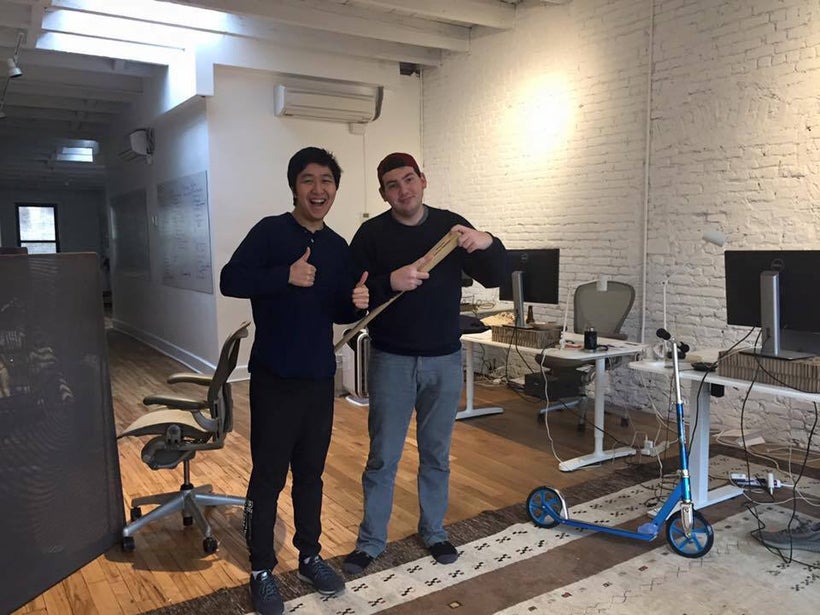 REAL LIFE. REAL NEWS. REAL VOICES.
Help us tell more of the stories that matter from voices that too often remain unheard.
This post was published on the now-closed HuffPost Contributor platform. Contributors control their own work and posted freely to our site. If you need to flag this entry as abusive,
send us an email
.