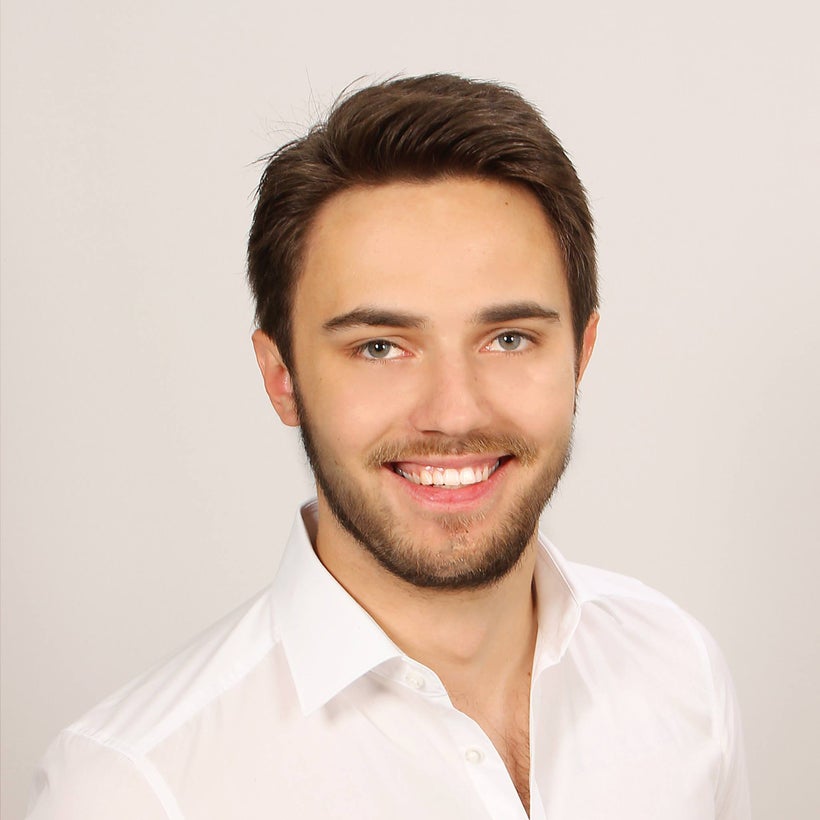 Daniel Schorr (22) is a pure definition of young Entrepreneur, because several years ago he made the same decision that changed his Life - starting his own first Business.
On the contrary to the bandwith of the youth, Daniel Schorr didn't spent every weekend in a different club or bar, but rather he worked & invested his time into knowledge in form of books, courses, seminars and mentoring programs and additionally in the gym to maintain his Mind & Body synergy.
After many flops and a few failed business projects, Daniel decided to invest a huge amount of money(5-Figures +) into professional Mentors and Coaches to get educated by the best Entrepreneurs and Marketers of the World.
Today, he lives by the fruits of the tree which he seeded early, but from his perspective it's only the beginning! By this time his focus is on acquiring new clients for Experts, Coaches, Consultants, Contractors or even conventional Offline-Businesses, who have fallen victim for the evolutionary digital world.
When Daniel, decided to grow together as Marketers the company Digitale Resultate Consulting (Digital Results Consulting) was born. He had a vision, a strategy and a system and was able to implement his past experiences, failures or rather lessons, how he call them, into it to help Businesses around the globe in every niche and every market.
I had the pleasure to have a quick talk with the founders and wanted to know which the best tips or recommendations for acquiring new clients are. I wanted to know his "Secret Recipe", how he was able to get those special and unique "Digital Results".
1. Positioning as an Expert
Set your focus on a small niche in which you position yourself as the number one Expert! For Example: You have a webdesign agency. In this case you should name your agency and also advertise it like this: "Webdesign Agency for Restaurants" or e.g. "Webdesign for Plastic Surgeries". In this way you're showing your target audience, that you're THE Expert in the Niche XY and you're able to deliver the specific solutions for their specific problems. It's as simple as that.
2. Demand Premium - Prices! If you're a Service Contractor, Consultant or Coach in a specific niche where you're deliberatively active, this is your SECRET WEAPON. PREMIUM-Prices indicate PREMIUM Results for your prospects. Additionally Premium Prices allow you to have a more specific selection – YOU choose with WHOM you work with. To generate prospects for a premium offer, I definitely recommend to work with case-studys to demonstrate how and that your system works! Social Proof, you know? So after that, you should redirect your prospect to an application form.
In this way you can qualify your potential client more accurately. Generally, if you demand Premium-Prices you're working with your client long-term.
So it's important to have qualitative clients to have a comfortable work environment.
3. Develop a Sales Funnel
If Premium Prices are our SECRET WEAPON, a professional and structured Sales Funnel is our FLAGSHIP. It is the most important process to generate new clients on autopilot for every business , daily! Here it particularly depends on how and where you're getting your traffic from. A very good option to generate qualified leads & clients for your business is via Facebook-Ads. With the help of Facebook you're able to target website visitors or people who've interacted with your posts . Additionally you've the opportunity to target your potential clients based on their income, age, gender, location and much more attributes. In this way you're able to find & target your PERFECT customer.
There are so many hidden Talents and people who have a passion for a certain topic or art. Some may have already become Entrepreneurs, Coaches, Experts and so on, but yet haven't discovered the power which Social Media has to leverage their business and unfold their true potential and the return & profit they deserve for the value they're able to provide.
So we made it our mission, to find those clients, who've a clear vision, goal and expertise and help them leverage their business, their voice, their message and their competences by acquiring them clients on autopilot. While they are busy managing their clients and providing them their value, Am the one who is in the background and reaching DIGITAL RESULTS on a daily basis.
Calling all HuffPost superfans!
Sign up for membership to become a founding member and help shape HuffPost's next chapter
This post was published on the now-closed HuffPost Contributor platform. Contributors control their own work and posted freely to our site. If you need to flag this entry as abusive,
send us an email
.