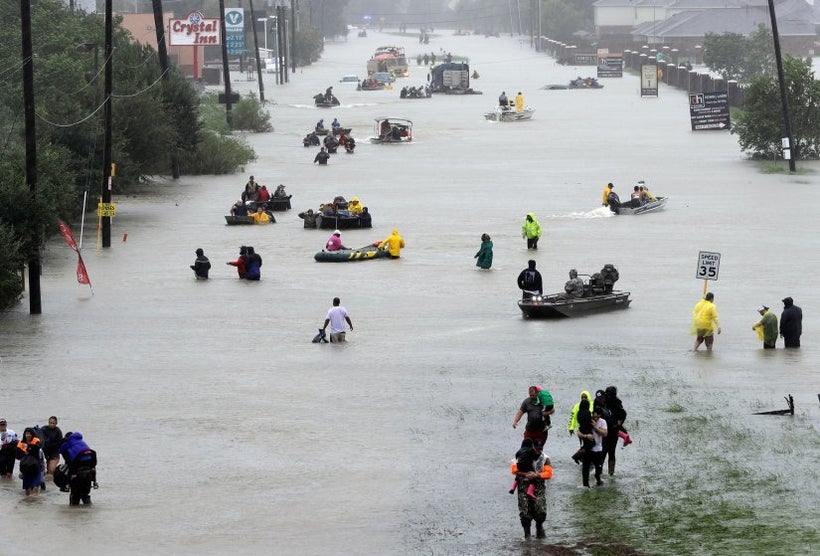 Although analytics pros might often look at data sets with a sense of bemused curiosity, the numbers related to the recent series of natural disasters in North America are sobering, to say the least.
The extent of the damage from Hurricanes Harvey, Irma and Maria, not to mention a series of earthquakes in Mexico, is absolutely staggering. FEMA expects approximately 450,000 victims of Harvey to file for disaster relief as tens of thousands of assistance agents have been deployed to Texas, Florida, Puerto Rico and the Virgin Islands.
It's easy to forget that behind each of these data points and statistics are real people whose lives may never be the same.
But on a similar note, the strategy behind these numbers is posing a crucial question that needs to be addressed: How can data actually expedite deploying help to these disaster victims?
The Link Between Data and Disasters
Given the figures above, there's plenty of data to break down when looking at the scope of any disaster relief effort.
As a result, many companies, indie developers and fellow humanitarians have put their heads together to introduce data-driven initiatives, apps and programs which make the recovery process much more efficient.
Most importantly, though, is that these data-driven developments are helping victims get back on their feet sooner rather than later.
Using Data to Determine Who's in Need
The most pressing questions regard the immediate aftermath of any given disaster are two-fold: who needs assistance the most and what exactly do they need?
Collaborative projects such as this live map, created by non-profit group Sketch City of Houston, are answering questions like these through crowdsourced collaboration and data. This interactive map, which is kept up-to-date by a running Google Doc, notes which shelters and assistance sites need supplies or specific aid for evacuees of Hurricane Harvey.
In short, the map represents a more efficient means of mobilizing volunteers and focusing recovery efforts on shelters that require immediate assistance.
Analyzing the Road to Recovery
Some of the often-overlooked aspects of disaster relief to the public at large are what happens to families during the aftermath and recovery process itself. Figuring out how to move forward following a disaster is tough enough, but the entire ordeal is exponentially worse when you're dealing with a severely damaged or totally destroyed home.
That's why TruHome Solutions, a mortgage banking credit union service organization, is looking to give those affected by Harvey and Irma a helping hand. With the help of business intelligence platform Sisense, TruHome Solutions is spearheading an initiative to get in immediate touch with mortgage holders and determine exactly what they should do next based on their specific situations.
Bear in mind that not everyone's road to recovery is the same: some lose homes while others might have their employment disrupted, leading to panic and an overwhelming fear of the unknown in terms of dealing with their mortgages.
Beyond providing advice to victims, TruHome Solutions is suspending late fees, payments and any negative credit reporting for 90 days or longer on behalf of its clients. With thousands of loans impacted and hundreds of homeowners already affected based on TruHome Solution's clientele alone, the speed of providing answers and assistance to victims is paramount when looked at on a larger scale.
Assistance via Apps and Mobile
Harvey and Irma were the first massively devastating storms to occur on North American soil in the modern era of smartphones and social media. Naturally, news media, citizens and government officials alike took to the like of Twitter and Facebook to keep those affected updated in real-time. In cases where power outages were inevitable and any sort of communication to the outside world was otherwise lost, those in need of rescue essentially had a constant lifeline.
Similarly, a number of apps and resources were leveraged by volunteers and victims alike to ensure speedy assistance. For example, walkie-talkie app Zello was used en-masse during relief efforts during Harvey's initial aftermath in areas where cellphone service was poor or non-existent.
Other relief services such as Crowdsource Rescue served as a sort of ticketing system for emergency rescue. Additional tools such as Muck Map and Crisis Cleanup were used by thousands looking to restore their homes back to normal following Harvey.
Another shining example of apps and data making a difference was the widespread use of GasBuddy for evacuees of both Harvey and Irma. The app essentially allows for users to note whether or not fuel stations are accessible or have gas in real-time, letting fellow evacuees know whether there was a reasonable spot to fill up or if they simply keep driving.
What's perhaps most impressive about these apps and services is how quickly they were able to catch on among the general public. CrowdSource Rescue in particular was created mere days after Harvey made landfall. Inevitably, the presence of social media helped these assistance platforms spread so they could be used by victims at large.
Data's Pivotal Role in Disaster Relief
As displayed by these initiatives and applications, data already has the potential to do so much to aid disaster victims. Developers and leaders in the space will certainly look back on the numbers from this series of storms and disasters to better determine how they can streamline the recovery process in the future.
Although it may be uncomfortable to think of forthcoming disasters in the wake of these recent tragedies, the public can certainly take solace in the fact that so many people are working toward solutions for victims to help them restore their lives back to normal.
Calling all HuffPost superfans!
Sign up for membership to become a founding member and help shape HuffPost's next chapter
This post was published on the now-closed HuffPost Contributor platform. Contributors control their own work and posted freely to our site. If you need to flag this entry as abusive,
send us an email
.