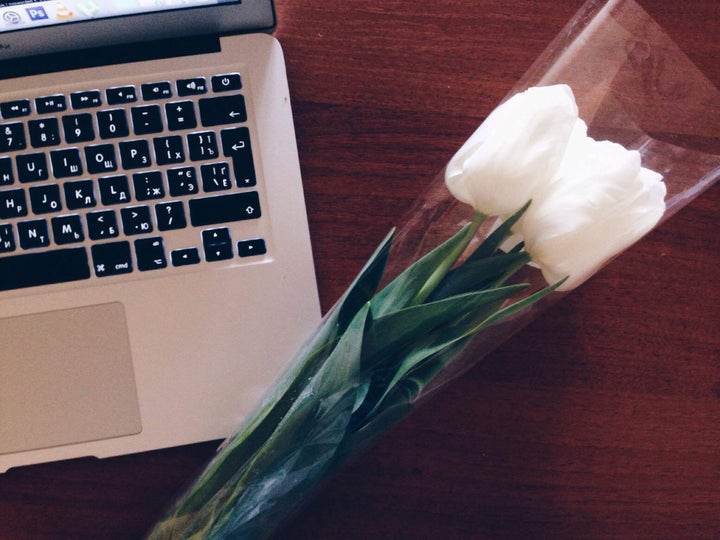 I never thought I'd go on a casual date again until the worst thing happened to me.
As much as I tried to hold back tears every time I saw him busily texting another girl, I knew I had a new quest — to find a partner who would actually care about my feelings, love me as I am (including my imperfections), and appreciate every little thing I give him. It was a quest I didn't want to go through but knew it was my best option for the future.
Where should I start? How do people find their potential partner if they're no longer in school? Don't have a job? Or have isolated themselves from their friends for years?
Match. eHarmony. OkCupid. Plenty of Fish. MeetMe. Skout. Tinder. CoffeeMeetsBagel.
I'm not proud to say that I've been through them all, because ultimately I got nothing… except a mental reminder to myself that maybe I should just call it quits. But knowing I had a 5 percent chance of finding my soulmate online pushed me to really try and make things work out with my dates.
But man, lemme tell you — dating is tiresome work. Imagine you're preparing for the big interview, not just for tomorrow but EVERYDAY. That means knowing everything about the company (your date in this case) before the first meet-up. Spending an extra hour to find the right outfit. Preparing a list of backup topics incase the conversation halts to an awkward silence.
If you're new to dating, you might not feel that way, because I gotta admit — it's all fun and games on the first few dates. But once you've realize you wasted your day on someone who doesn't match your ideal match, dating will start becoming a checklist.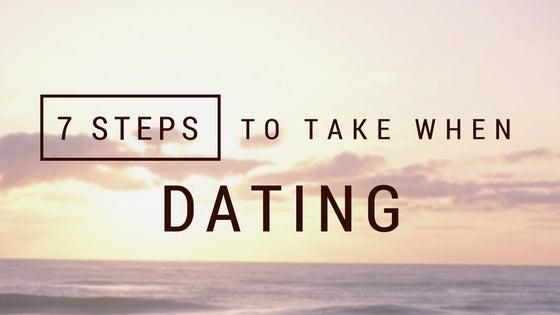 1. Filter out who you want to meet.
Got a college degree? Check.
A serious foodie who's addicted to milk tea and feels guilty if he skips the gym for 3 days straight? Check, check, and check.
When there's millions of options right at my fingertips, I use whatever filter that's offered to narrow down my choices to my ideal partner. You might think I'm shallow, but let me tell you this — these qualifications mark the first sign of attraction.
2. Evaluate the quality of the conversation.
10 text messages. That's all it takes to immediately know what kind of person he is.
How he sounds in real life
How talkative he is
Whether he is more approachable or more reserved
How long he can keep a conversation going
How serious he is about dating
The more I talk with him, the better I can make a judgment on whether it's worth my time meeting him.
Of course, there are times where his quality comes cheap especially when he's got a plentiful list of people to talk to. If that's the case, I avoid being desperate and move on. I mean if he doesn't make the effort to talk to me seriously, why should I?
But if I really enjoy talking with him to the point where I start missing his presence when he's offline, I jump to the next phase.
3. Schedule a time and place to meet.
Usually I go along with people's suggestions, which makes this incredibly stressful for me.
For one, I need to know what my date is interested in. Is he into Korean food? Does he like working out? Watching movies?
Two, I have to memorize his schedule and figure out when the best times are for us to meet up. Hm, he works from Tuesdays to Saturdays. He got jiujitsu classes from 6–8pm on Sundays. He's attending a birthday party in the afternoon on Monday.
Ninety percent of my cases, it'd turn out to be coffee in the afternoon or dinner at a nice restaurant, which I deemed as the "safest" choice for the first date. If the date turned out better than I expected, I'd expand my options to hikes, movies, festivals, or a stroll downtown.
4. Be clean. Dress nice. Smell good.
The last thing you'd want is to turn off your date with bad hygiene or look like shit. That's why I always spend an extra 30 minutes to an hour just to show him that I care about myself (it's worth it if he's a good catch!).
5. Look back on his profile before the big date.
I always, always reread my date's profile and our conversations. The reason why is because I'm pretty forgetful of what guys have said to me — especially when I'm chatting with more than one guy.
Me: So when is your brother moving to Los Angeles? He must be pretty stoked about living on his own.
Him: I don't have a brother. Just a sister.
Me: Oh…what was I thinking?! …sorry, I'm totally out of it today. *nervous chuckle*
Moral of the story? Save yourself the embarrassment (and possibly his growing suspicion of you dating multiple people) by going over his ENTIRE profile.
Remember to take a good look at his profile picture too, so you don't accidentally shake hands with a stranger.
6. Read his mind and body gestures, constantly.
As much as I want to drop my guard and just enjoy his company, I can't.
I remember how my first date tried to feel my shoulders after I told him I grew up with big bones from consuming too much milk as a kid. It gave me instant chills right down to my spine. Since then, my mind has always been on high alert on every word my date says or move he makes.
But in order to move things forward without being too forward, I had to constantly think about what he's thinking and analyze his body gestures before responding in a similar manner that I felt comfortable with. It's tough, because while I do want to move forward and get to know him better, I need to keep an arms length away from him — just so he doesn't make a physical move on me when I'm not ready.
7. Invest a ton of your time and attention to maintain the relationship.
If he passes the first few dates and things are looking pretty positive between us, I put in more effort to talk to him. Texting. Emailing. Calling. Face-timing. It didn't matter what channel I used. What mattered more was getting to talk to him at least once a day, even if that meant texting a dozen messages in response to yesterday's chat.
Eventually, obligations would set in stone, making it less forgivable if I went a whole day without talking to him. By then, he'd have an unhealthy suspicion that I might be with somebody else.
But no, I'm only chugging away at work, giving myself some 'me' time, or catching up with friends. Just finding my balance in life. Yet I can feel his negative vibe of doubt and dishonesty where it questions my commitment to making the relationship work.
At that point, I'm left with two choices:
1. Sacrifice my work and personal time to make more room for him in my life.
2. Start back to square one — filter out who I want to meet.
I'm Tiffany Sun, creator of Rabbut, and what I want most is to touch people's lives — especially in love & relationships. After all, you grow the strongest when you have healthy relationships.
Author's note: This is one of the many experiments I'm doing for my 100k traffic journey. If you'd like to discover the latest growth hacks to getting more Medium traffic to your site, signup here.
One Last Thing…
Mind if you do me a sweet favor, and share this story to the world if you enjoyed it? It'd mean so much to me.
Thanks again for spending part of your day here. Hope to see you come back. :)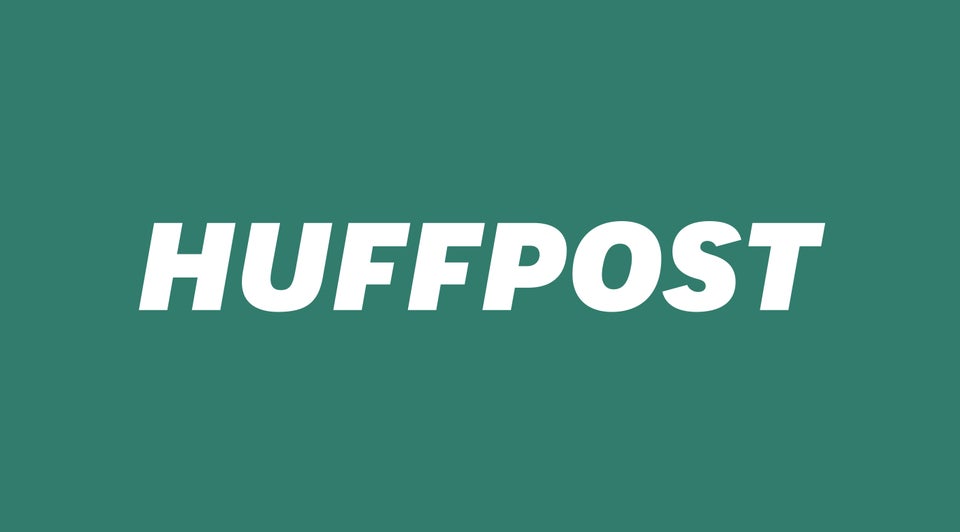 Tweets From Women That Hilariously Sum Up Online Dating